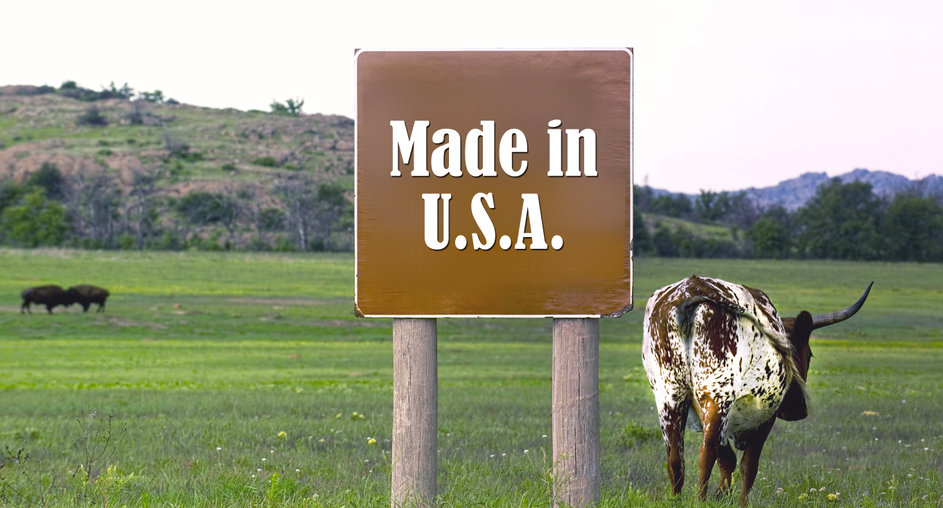 Ranchers in climate crosshairs as food prices soar
With inflation in the U.S. at its highest level in 40 years—reaching 7.8 percent year-over-year in early April—each visit to the supermarket brings new and nasty surprises to people trying to put food on the table.
Inflation had been kept largely under control in recent decades, with rates below 2 percent throughout most of the Trump administration. However, reckless spending by the Biden administration and Congress, persistent supply chain disruptions, and rising energy prices—courtesy of Biden regulatory policies—have brought the scourge of the 1970s back to life. Relief is nowhere in sight.
The White House has been quick to blame the pandemic and Vladimir Putin's invasion of Ukraine for the rise in prices, but its own policies have led to people's disposable incomes to be eaten away by dollars that continue to lose their value.
And if Biden climate policies targeting financial institutions' lending practices to farmers, ranchers, and oil and natural gas producers remain in place, rising prices for food and energy will be the inevitable result. The blatant manipulation of the financial regulatory system to achieve certain political ends has prompted Senators, Marco Rubio (R-FL) and John Thune (R-SD), joined by nine of their GOP colleagues, to send a letter to President Biden, warning him of the consequences of the administration's actions.
"Due to higher prices on everything from fertilizer to seed to machinery, it is important for producers to have the necessary access to capital, which is typically provided by their local bank or credit union.", written in a letter from April 7th. "We write to express our deep concerns with your administration's misplaced environmental agenda that risks harming American agriculture and adversely affecting access to credit to farmers, ranchers, and other vital contributors to the agricultural sector."
"Choke Off Legitimate Industries' Access to Capital"
"Many of your administration's appointees have sought to promote unrealistic and radical environmental restrictions by encouraging certain financial institutions to choke off legitimate industries' access to capital under the guise of mitigating environmental risks," they continued. "For example, the Office of the Comptroller of the Currency recently issued draft principles warning that 'climate-related financial risk' may have 'impacts on shareholders' expectations, the bank's reputation, and [low-and moderate-income] and other disadvantaged households and communities.' The Federal Reserve is also inserting itself into these environmental issues – a cause that extends far beyond its narrow statutory authority, and these administrative actions are extending to securities too. For example, last year the Commodities Futures Trading Commission established a climate Risk Unit to tackle environmental issues, and the Securities and Exchange Commission recently issued a rule that would not only require public companies to disclose information about their greenhouse gas emissions, but any material indirect emissions from upstream or downstream activities [i.e., their supplers and customers] in their value chain."
The letter added:
"Actions taken by some in your administration, accompanied by activists' broader narrative on environmental issues, are undoubtedly leading to reduced lending to certain sectors, such as fossil fuels. We are concerned that this push may eventually directly or indirectly discourage banks and credit unions from lending to farmers, ranchers, and other agribusinesses."
The senators note that, "Embedded within the National Credit Union Administration's 'Draft Strategic Plan 2022-2026' was language about the adverse effect of changing weather patterns on agricultural commodities." The message was clear: Credit unions may want to think twice before lending to their farm and ranch clients. Though the passage was revised after howls of protest from the agricultural community, its initial insertion shows how far Biden political appointees are willing to go to tilt the financial playing field against sectors they don't care for, including those that produce food.
This "use of the financial regulatory system as a back-door approach to set agricultural policy" will not only reverberate through Wall Street, but also through "our smallest banks and credit unions as well," the senators point out.
Farmers have been coping with the "adverse effect of changing weather patterns" ever since agriculture emerged some 10,000 years ago. Now they must cope with green activist bureaucrats who know nothing about either farming or the climate, but who are determined to wield their regulatory power irrespective of the harm it will do.
Author
Bonner R. Cohen, Ph. D., is a senior policy analyst with CFACT, where he focuses on natural resources, energy, property rights, and geopolitical developments. Articles by Dr. Cohen have appeared in The Wall Street Journal, Forbes, Investor's Business Daily, The New York Post, The Washington Examiner, The Washington Times, The Hill, The Epoch Times, The Philadelphia Inquirer, The Atlanta Journal-Constitution, The Miami Herald, and dozens of other newspapers around the country. He has been interviewed on Fox News, Fox Business Network, CNN, NBC News, NPR, BBC, BBC Worldwide Television, N24 (German-language news network), and scores of radio stations in the U.S. and Canada. He has testified before the U.S. Senate Energy and Natural Resources Committee, the U.S. Senate Environment and Public Works Committee, the U.S. House Judiciary Committee, and the U.S. House Natural Resources Committee. Dr. Cohen has addressed conferences in the United States, United Kingdom, Germany, and Bangladesh. He has a B.A. from the University of Georgia and a Ph. D. – summa cum laude – from the University of Munich.
From cfact.org