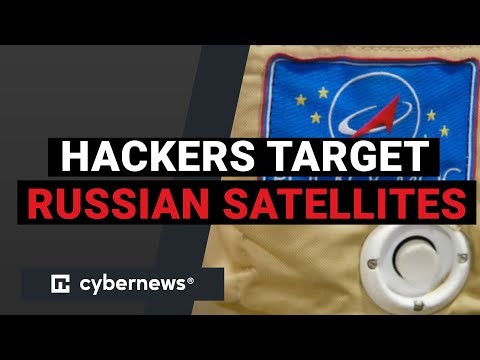 Ukrainian Hackers Take Aim at Russian Artillery, Navigation
By Denise Simon
Primer: There are several global hacking groups taking on all things Russia and some have moved their targets to Belarus, now a nation state of Russia. The BBC reported recently the following in part:
The Anonymous hacktivist collective has been bombarding Russia with cyber-attacks since declaring "cyber war" on President Vladimir Putin in retaliation for the invasion of Ukraine. Several people operating under its banner spoke to the BBC about their motives, tactics and plans.
Of all the cyber-attacks carried out since the Ukraine conflict started, an Anonymous hack on Russian TV networks stands out.
The hack was captured in a short video clip which shows normal programming interrupted with images of bombs exploding in Ukraine and soldiers talking about the horrors of the conflict.
The video began circulating on the 26 February and was shared by Anonymous social media accounts with millions of followers. "JUST IN: #Russian state TV channels have been hacked by #Anonymous to broadcast the truth about what happens in #Ukraine," one post read.
It quickly racked up millions of views.
Additionally, the WSJ reports in part:
Hundreds of thousands of Ukrainian technology workers have taken part in cyberattacks against Russia's government, media and financial institutions in recent days, a top Ukrainian cybersecurity official said Friday.
Since Russia's invasion of Ukraine just over a week ago, Ukraine's sprawling and fast-growing technology industry says it has sprung to action not only to keep working but also to support the country's resistance by helping with cyberattacks against Russia.
The IT Army could number more than 400,000 people inside and outside the country, and it has done more than deface or take down Russian websites, said Viktor Zhora, deputy chief of Ukraine's State Service of Special Communication and Information Protection, which is responsible for cybersecurity in the country.
Mr. Zhora said the IT Army, members of which have taken credit for temporarily knocking an array of Russian government and bank websites offline, has also helped their country by providing intelligence and attacking military systems. He also said the movement has attempted to circumvent Russian domestic censorship of news about the war by sending Russian individuals information and pictures about the war by phone, text and messaging app.
A group of Ukrainian hackers says it has found ways to disrupt Russian military units' navigation and is working on ways to disrupt artillery fire as well.
The nearly two dozen volunteers of the CyberPan Ukraine group work with the Ukrainian military and get funds from sources in Israel and the United States, group members told Defense One.
In the weeks since Russia invaded Ukraine, one member said, the group has found ways to keep some field units from receiving signals from the GLONASS system, Russia's version of the U.S. GPS satellite navigation constellation. Lost Russian forces are easier to find and target than ones that know where they are going.
Currently, the group is looking for ways to disrupt artillery fire, at least from systems that employ precision guidance systems. The member said the group has identified several computer servers linked to Russian rockets.
"We found many mistakes inside the system," he said.
Poor communications tech has hobbled the Russian war effort. It's Era secure cellphones aren't working, in part because the invading forces destroyed many of the system's cell towers, Bellingcat investigator Cristo Grovez said on March 7. This has forced many Russian units to use unencrypted phones, whose calls have been picked up by Ukrainian forces, foreign journalists, and others.
Russia does have better communication equipment, like software-defined radios such as the R-187P1 Azart and R-168-5UN-2.
"The impression provided by the Russian Ministry of Defence (MoD) over the years has been that this equipment was widespread and that the majority of the Russian Armed Forces (RuAF) were operating digital radios and systems designed to facilitate planning and decision-making," Sam Cranny-Evans and Thomas Withington wrote in a March 9 article for the Royal United Services Institute." But that clearly isn't the case, the authors note.
Meanwhile, Russian state media have reported that the government is investigating corruption allegations against some Russian makers of communications equipment. 
Some of the communications problems are likely due to poor preparation of the invasion force, said Samuel Bendett, an adjunct senior fellow at the Center for a New American Security and an adviser at the CNA Corporation.
"Some were not fully aware they were going into an actual war [but] thinking they were part of a military drill," Bendett said. "Perhaps they did not fully combat-proof their comms equipment as a result, and that is how Ukrainians are able to intercept."
Bendett also pointed out that the United States and other allies were training and equipping Ukraine, which has had years to prepare for this invasion.
"The Ukrainian military knows what technology the Russian military uses and this preparation gave them the opportunity to learn how to disrupt Russian comms," he said.
From founderscode.com