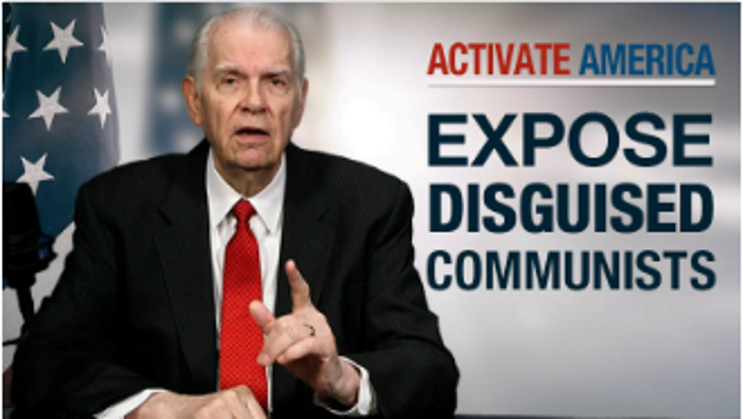 UKRAINE AND THE NEW WORLD ORDER | ACTIVATE AMERICA
By Arthur Thompson
March 2, 2022
There is a case to be made that communists have infiltrated other countries and have been disguised as conservatives.  Anatoliy Golitsyn wrote about this in his book, "New Lies For Old".  It was as true then as it is today, these alleged "conservatives" pushing for a new world order.
Is President Biden a supporter of a New World Order?  Join Arthur R. Thompson as he presents the evidence.
Action Items:
Like and share this video with others
Read Anatoliy Golisyn's book, "New Lies For Old".
Apply for JBS membership and get involved:
Sign up for Legislative Action Alerts or text JBS to 800-527-8721:
Related Videos
Take the next step and get involved with the John Birch Society.
Watch This is The John Birch Society.
Learn more about the John Birch Society.
Subscribe to our free e-Newsletter
Learn about JBS Membership | Join Now
Contact your local coordinator for opportunities to get involved.
Connect with us on Social media:
MeWe | Facebook | Twitter | Instagram | Gab
Subscribe to Rumble, YouMaker, Odysee, YouTube
Subscribe to The New American YouTube Channel
Donate to Help Support our Video production
Tags: New World Order, Russia, Ukraine
Published with Permission of jbs.org