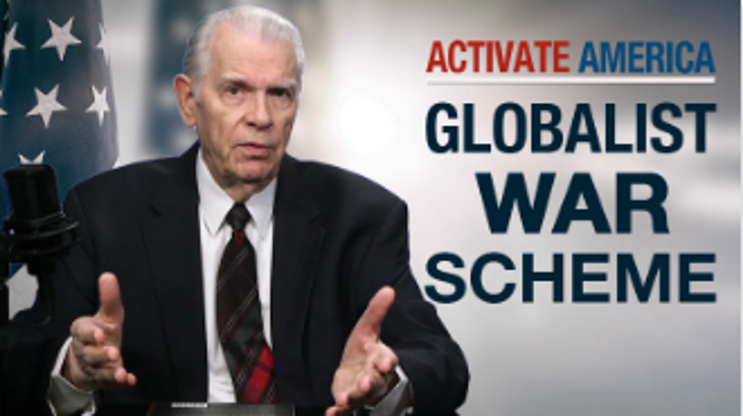 THE GLOBALIST WAR SCHEME
By Arthur Thompson
We have witnessed throughout history the lack of concern for the people who start wars. Or, those who get their citizens involved in a war. We have seen and documented the fact that in the past, Americans have helped our enemies before and during the conflict. This was true of the help to Hitler, communist Russia, Vietnam, now communist China, and so forth. So we have to ask the question, is this conflict regarding the Ukraine real or contrived? And, what will be the outcome in the long run?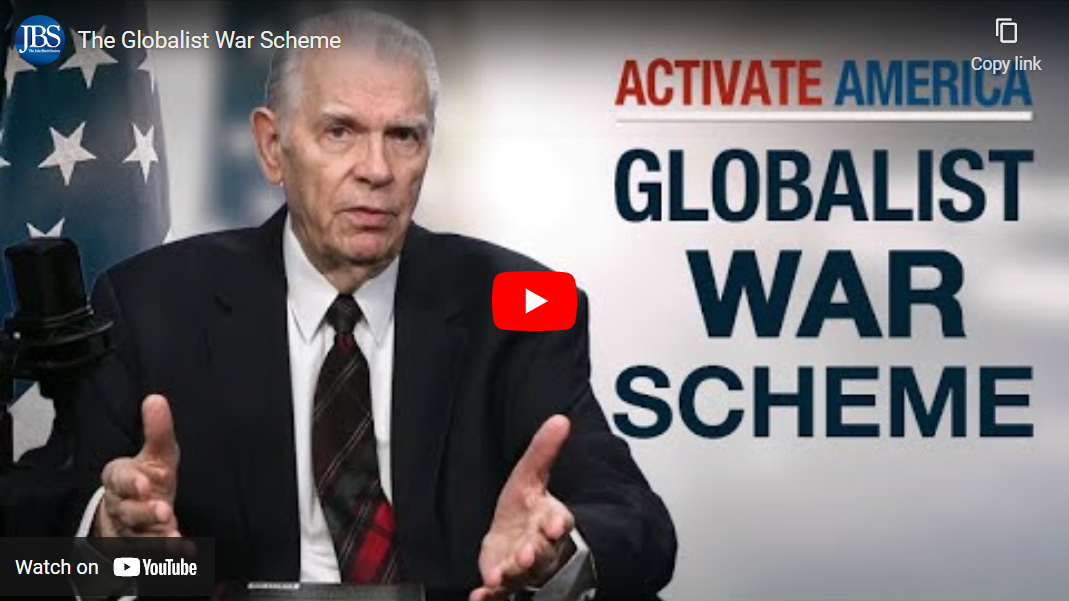 Action Items:
1.) Contact Congress and tell them to get us out of the UN
2.) Contact Congress and tell them to Stop War, get us out of NATO
3.) Read and distribute Russia vs. Ukraine: Is It Our Fight?
Read: https://thenewamerican.com/russia-vs-ukraine-is-it-our-fight/
Distribute: https://shopjbs.org/product/the-new-american-magazine-february-14-2022/
4.)Get your copy of "Again May God Forgive Us!"
5.) Join The John Birch Society
Related Videos
Take the next step and get involved with the John Birch Society.
Watch This is The John Birch Society.
Learn more about the John Birch Society.
Subscribe to our free e-Newsletter
Learn about JBS Membership | Join Now
Contact your local coordinator for opportunities to get involved.
Connect with us on Social media:
MeWe | Facebook | Twitter | Instagram | Gab
Subscribe to Rumble, YouMaker, Odysee, YouTube
Subscribe to The New American YouTube Channel
Donate to Help Support our Video production
Published with Permission of jbs.org