WHERE'S THE EMERGENCY, GOVERNOR?
Report from Olympia |  March 3, 2022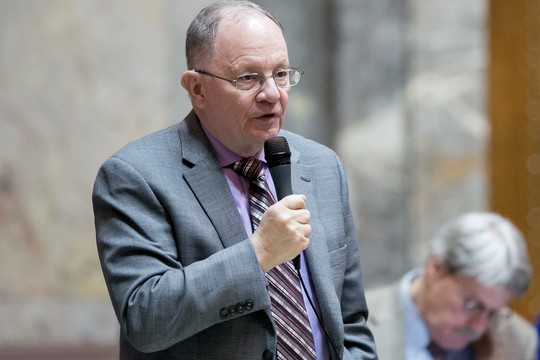 Dear Friends and Neighbors,
The 2022 session train keeps chugging along, and the end of the line is in sight. We have exactly one week to go until the scheduled end of this year's regular session. Tomorrow is the final cut-off deadline to approve bills that originated in the House of Representatives, and for the House to approve bills that originated in the Senate. After that, only bills that are "necessary to implement the budget" can be considered.
This week we'll discuss some of the pushback to the majority party's proposals for updating the state operating budget. Budget leaders from the Senate and the House must reconcile those proposals to produce one supplemental budget that can be agreed upon by both chambers AND gain the governor's approval.
As all of this legislative action continues, we also reached a rather grim milestone, as Washingtonians have entered a third year of living under Governor Inslee's perpetual state of emergency. The Freedom Caucus is pressing the majority party to stand up for the separation of powers, our constitution, and the people of this state. You can read more about those efforts below.
Change is coming, but in the meantime, please don't hesitate to contact me if you have any questions or concerns.
As always, it's an honor to serve as your state senator.
Best Regards,

Senator Mike Padden
Two years of COVID emergency is enough, Senate Freedom Caucus saysInslee blames opposition to never-ending emergency on… Donald Trump!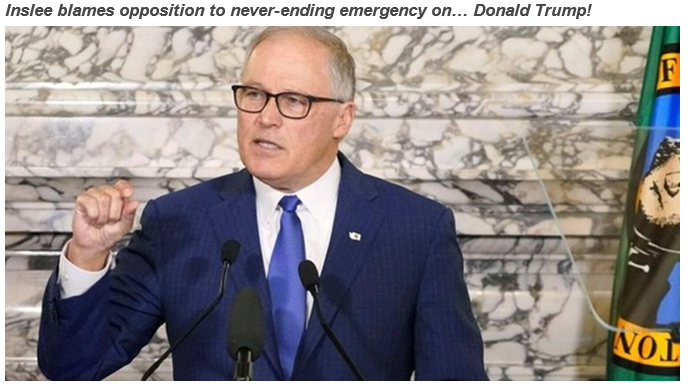 Gov. Jay Inslee announced Monday that he is ending most indoor mask mandates nine days ahead of his previously announced schedule, in line with new guidance from the federal Centers for Disease Control that masks are no longer needed. However, the governor retains sweeping powers to suspend laws and issue orders, and mask requirements remain in place for hospitals, nursing homes, public transit and jails and prisons. Asked at a news conference about our calls for him to relinquish his emergency authority, the governor declared, "They always want to follow Donald Trump. That's the simple problem here."
The governor's fierce partisanship and eagerness to associate political opposition in our state with the former president demonstrates EXACTLY why Inslee should no longer be calling the shots on COVID.
He declared the COVID emergency Feb. 29, 2020, under a state law that allows him to decide when emergencies begin and end. Washington is one of only four states that allow the governor to decide when to relinquish extraordinary authority. More than two years after the declaration of emergency, COVID is on the wane. Infection rates and hospitalizations have plummeted 64 percent nationwide in the last two weeks, according to Axios, a national data-gathering firm. Washington has the lowest transmission rate nationwide at 6 cases per 100,000 people.
These numbers make it clear beyond any shadow of a doubt that the emergency is over. COVID can now be managed, without sacrificing our constitutional system of checks and balances. Governor Inslee should have used his news conference to announce an immediate end to all mandates and all emergency proclamations. It's time to return to the regular order, meaning issues related to COVID-19 should be addressed not behind Inslee's closed doors but in the Legislature, where they can be fully debated and voted on openly by the people's representatives.
In the News:
Legislature weighs emergency powers
By Jim Camden, Columbian | March 2, 2022
As Washington nears its 750th day of being under emergency rules for COVID-19, the debate over possible changes to the state's emergency-powers law is consuming considerable time and energy this legislative session. …Republicans have had quite enough of Washington as a state of emergency and have proposed legislation to rein in the governor's power by requiring legislative approval of emergency powers after a few weeks or months. They believe they are being separated from the powers bestowed upon the Legislature by the Constitution and want a way to take some of those powers back.
…"We're becoming a second-class branch of government," Sen. Mike Padden, R-Spokane Valley, complained during the recent Senate debate over the Democratic bill. Other states with Democratic governors — like Oregon, Nevada and California — have had special sessions during the pandemic emergency, he added, but not Washington.
Click here to read the full column.
Senate welcomes Ukraine's Honorary Consul, passes resolution in support of Ukrainian people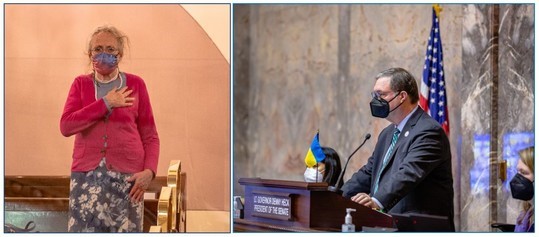 On Wednesday, the Washington State Senate and Lt. Governor Denny Heck welcomed Valeriy Goloborodko, Honorary Consul of Ukraine in Seattle, to the Senate Chamber. The Senate also adopted a resolution recognizing and supporting Ukrainian Americans and the people of Ukraine during their urgent time of need.
Hon. Consul Goloborodko met with Heck, who also serves as President of the Senate, prior to the proceedings to discuss immediate and tangible steps the people of Washington can take to support Ukrainian Americans and the people of Ukraine.
This follows the Senate's approval Friday of a Republican amendment to the Senate supplemental operating budget, which would set aside $19 million to support future Ukrainian refugees.
Washington is home to over 70,000 people with Ukrainian heritage and one of the largest populations of Ukrainian immigrants among the 50 states.
Video Update:
Washington Policy Center looks at the session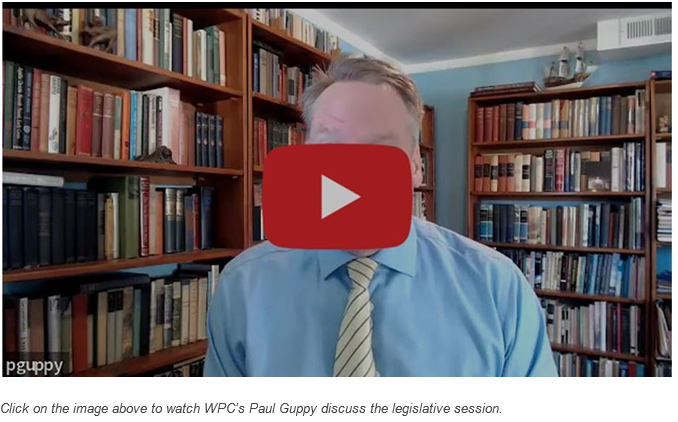 The Washington Policy Center (WPC) is an independent, non-profit think tank that promotes sound public policy based on free-market solutions. Its mission is to improve the lives of Washington citizens by providing accurate, high-quality research for policymakers, the media and the general public. In this video, WPC Interim President and Vice-President for Research Paul Guppy provides an update on the legislative action in Olympia, and WPC research. Every week during the state legislative session, WPC provides a brief video update to catch you up on the latest in state policy developments and WPC research.
Judge rules capital-gains income tax is unconstitutional
Douglas County Superior Court Judge Brian Huber issued a written ruling, concluding that the capital-gains income tax passed last year is an income tax – not an excise tax, as majority Democrats claimed – and violates Article VII, sec. 1 & 2 of the state constitution. This case undoubtedly will be appealed to the Supreme Court, as Democrats are determined to lay the groundwork for a full income tax in Washington.
As lawmakers and policy advocates have pointed out, the people of Washington have repeatedly rejected a state income tax every single time they have had an opportunity to speak out on the issue at the ballot box.
Click here to read the full ruling for yourself.
You can also click here to read an analysis of the ruling by WPC's Jason Mercier.
Republicans offer alternative transportation-funding plan free of tax or fee increases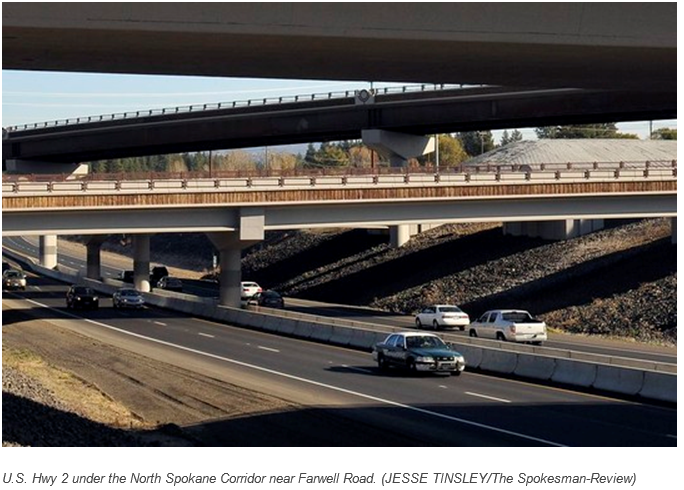 On Tuesday, Senate Republicans unveiled a plan to make nearly $23 billion in transportation investments statewide without any tax or fee increases – a stark contrast from the majority Democrats' plan to increase a number of fees and taxes on struggling Washington families.
The latest version of the Democrats' transportation package, as passed by the House late Tuesday, would raid the state's Public Works Fund (this replaces a proposed 6-cent export fuel tax that sparked outrage from Idaho, Oregon and Alaska), and appropriate $5.4 billion expected from the cap-and-tax law ("Climate Commitment Act") which passed the state Legislature last year. Millions more would come from higher driver's license and license-plate fees, including a $24 fee increase to the cost of an enhanced driver's license. The fee for an eight-year license would also go up by $32. More could come from a potential sales-tax increase in the many "transportation benefit districts" across our state.
Instead of the majority's heartless, regressive approach, the Republican plan would fund transportation projects with half of the state sales-tax revenue from car and truck sales in Washington, starting in 2023. That revenue shift would generate $12.188 billion over the 16-year span of the package. This approach was proposed years ago in a plan from my fellow Freedom Caucus Member, Sen. Phil Fortunato, who represents the 31st District in Pierce and King counties.
The GOP plan includes funding in several transportation areas:
$6 billion for maintenance and preservation projects in the state;
$4.16 billion for new highway projects;
$1.8 billion toward existing highway projects;
$2.435 billion for fish-barrier removal projects; and,
$150 million for freight rail projects, including a very important safety improvement here in the 4th District.
2022 Government Guide now available!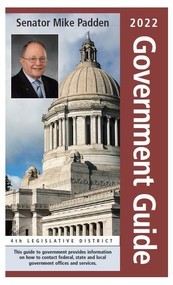 The 2022 Government Guide in now available for downloading. To see the contents, click here.
This 4th Legislative District guide to government provides information on how to contact federal, state and local government offices and services. It also has some great information about our legislative district and some of the institutions and people that make it such a great place to live, visit or start a business.
A limited number of printed copies are also available. If you would like to have a hard copy of the guide mailed to you, please contact our district office at 509-921-2460 or contact my legislative assistant Jacob Clark by email at Jacob.Clark@leg.wa.gov.
In the News:
Bill to ban guns at school boards, ballot-counting centers passes state Senate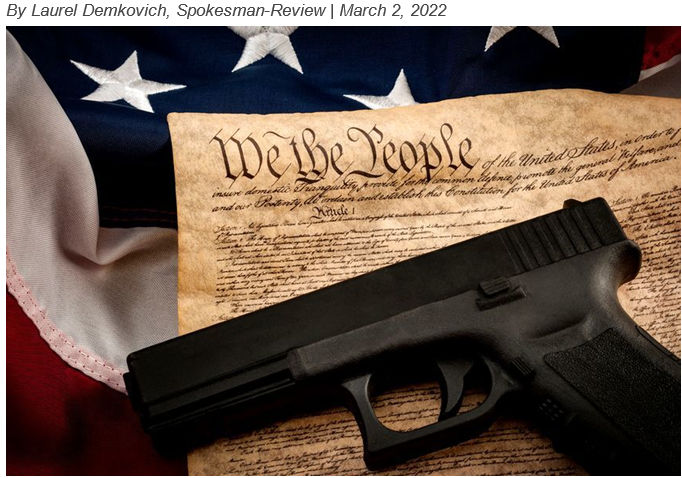 Carrying guns and other weapons could soon become prohibited in Washington at schools, local government meetings and election-related facilities.
The state Senate passed a bill 28-20 on Tuesday that bans open carry and concealed carry in a number of different settings. It will head back to the House of Representatives, who will have to OK the changes made in the Senate.
… Sen. Mike Padden, R-Spokane Valley, said he feels safer when he knows that there are people with concealed weapons near him, and he thinks allowing that in these places is a benefit.
"I get concerned … that it is chipping away and chipping away at these Second Amendment rights," Padden said on the floor.
Click here to read the full article.
Senate approves resolution honoring former EWU football star Cooper Kupp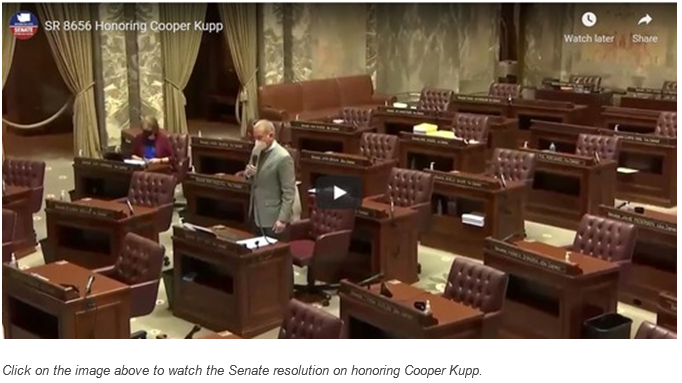 Senate Resolution 8656, honoring Cooper Kupp, is sponsored by 6th District Senator Jeff Holy and was adopted by the Senate this week. Kupp was born and raised in Yakima and played his college football at Eastern Washington University before being drafted by the National Football League's Los Angeles Rams.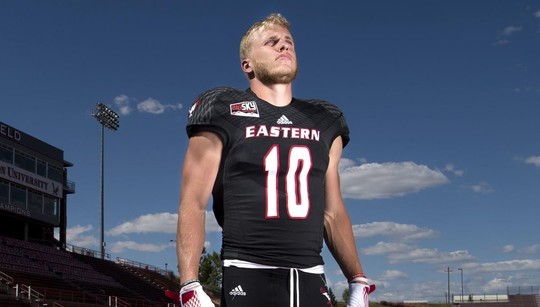 As the resolution states: "Cooper Kupp had one of the greatest seasons for a receiver in NFL history in 2021, finishing with 145 receptions, second most in a season in NFL history; 1,947 receiving yards, also second most in a season in NFL history; and 16 receiving touchdowns, leading the league in all three categories and earning first-team All-Pro honors."
Kupp was honored as the league's offensive player of the year for his achievements during the regular season, and his last-minute heroics in the final drives of this season's Super Bowl earned him the game's Most Valuable Player honor.
You can read the full resolution by clicking here.
Contact us!
If you have a question or concern about state government, please do not hesitate to contact our office. We are here to serve you!
Phone: (360) 786-7606
Street address: 106 Irv Newhouse Building, Capitol Campus, Olympia, WA 98504
Postal address: PO Box 40404, Olympia, WA 98504