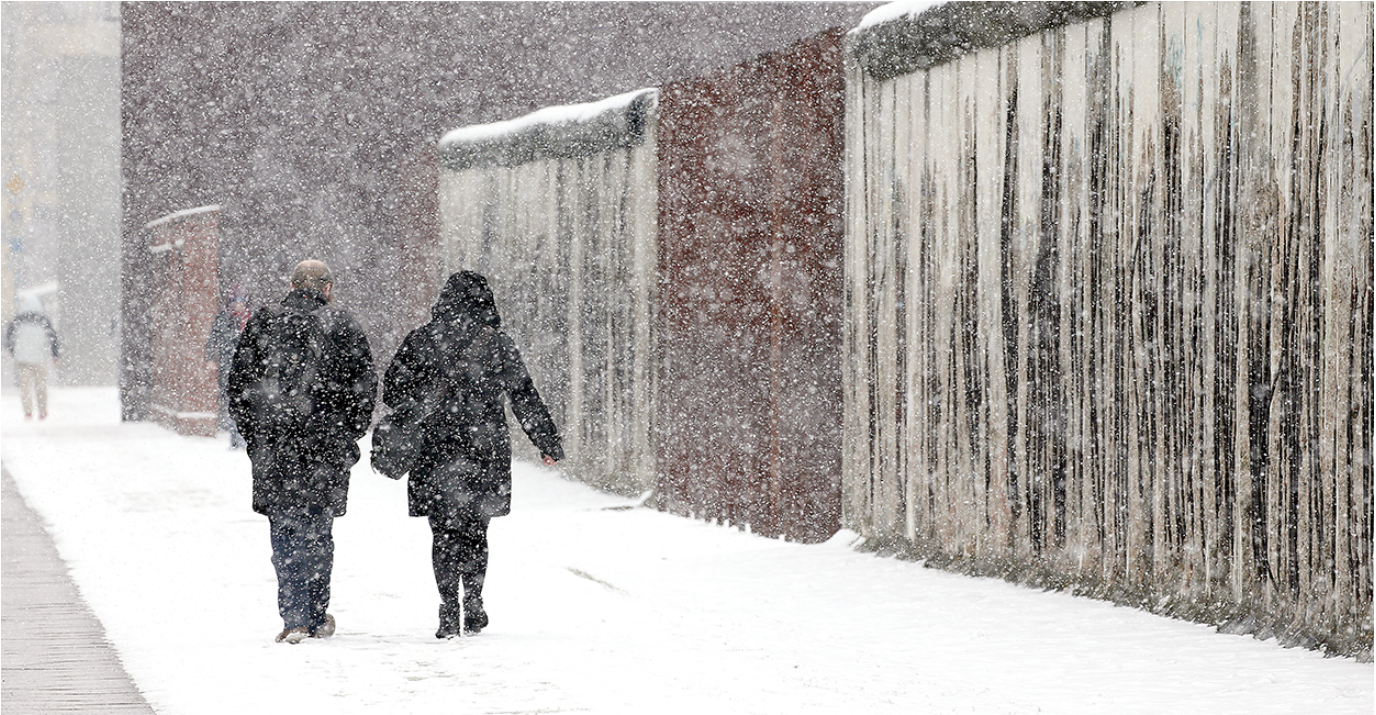 Dec. 26 marks the 30th anniversary of the collapse of the Soviet Union in 1991. Pictured: People walk by remains of the Berlin Wall in Germany on March 20, 2018. (Photo: Wolfgang Kumm/Picture Alliance/Getty Images)
Why It's Always Winter in Communist Countries, but Never Christmas
By Virginia Allen and Lauren Evans 
In his classic work "The Lion, the Witch and the Wardrobe," C.S. Lewis paints a picture of Narnia under the rule of the White Witch as a place where it is "always winter, but never Christmas." Lewis used the imagery to describe the world under the influence of sin and death, but the analogy also proves a fitting description for nations struggling under communist rule.
This Christmas marks the 30th anniversary of the fall of the Soviet Union on Dec. 26, 1991. Sadly, millions of people across the globe still live under oppressive, totalitarian regimes in countries like Cuba and China.
Many young Americans today are advocates for communism and socialism because they aren't familiar with the history of communist nations, says Brenda Hafera, a senior policy analyst at The Heritage Foundation. (The Daily Signal is the news outlet of The Heritage Foundation.)
On today's edition of the "Problematic Women" podcast, we discuss the bleak realities of communism and what should be done to educate the next generation on the realities of socialism.
Want to keep up with the 24/7 news cycle? Want to know the most important stories of the day for conservatives? Need news you can trust? Subscribe to The Daily Signal's email newsletter. Learn more >>
Also on today's show, we celebrate the holiday season with some Christmas trivia, plus we crown five of the most "Problematic Women" of 2021.
Listen to the podcast below.
Virginia Allen / @Virginia_Allen5 / Lauren Evans / @laurenelizevans