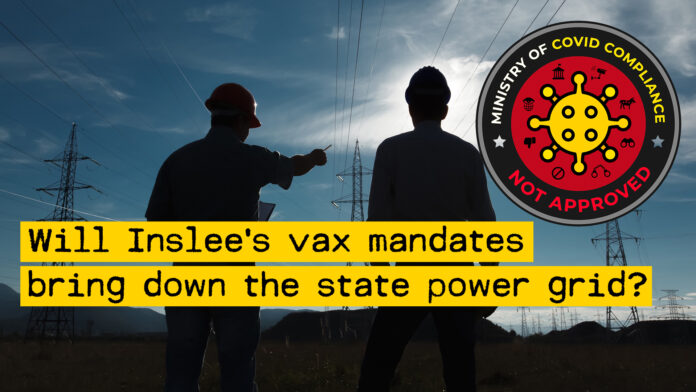 Washington State Governor Inslee's mandates could be putting the power grid at risk. Does Inslee even care?
Will Governor Inslee's mandates bring down the power grid?
By Glen Morgan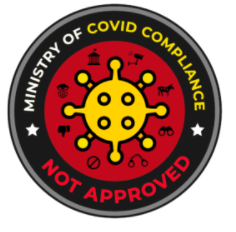 Based on numerous interviews with IBEW members and various other employees at Puget Sound Energy and the Bonneville Power Administration (which has deadlines associated with the Federal mandates of December 8th), this video continues to be relevant moving forward into Inslee's endless emergency mandates. There are often unintended (or intended?) consequences of poorly thought out and incompetently implemented public policy.
One thing to keep in mind, the goofs "in charge" of government didn't get to their current positions because they were that smart or because they accomplished anything in their lives other than the ability to put on a facade, stick to a narrative, and politically align themselves with the proper political special interests needed to prevail in elections. None of these skills will ensure they do the right or smart thing when they are in power.
Please note, this video was originally published on our YouTube Channel on September 16, 2021: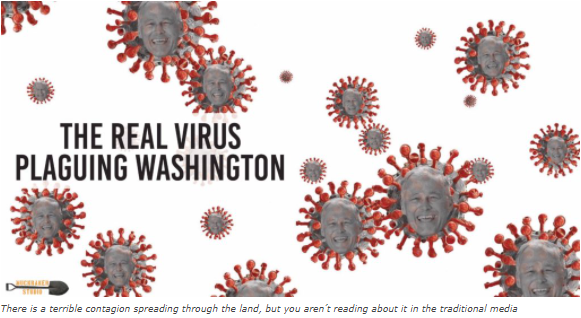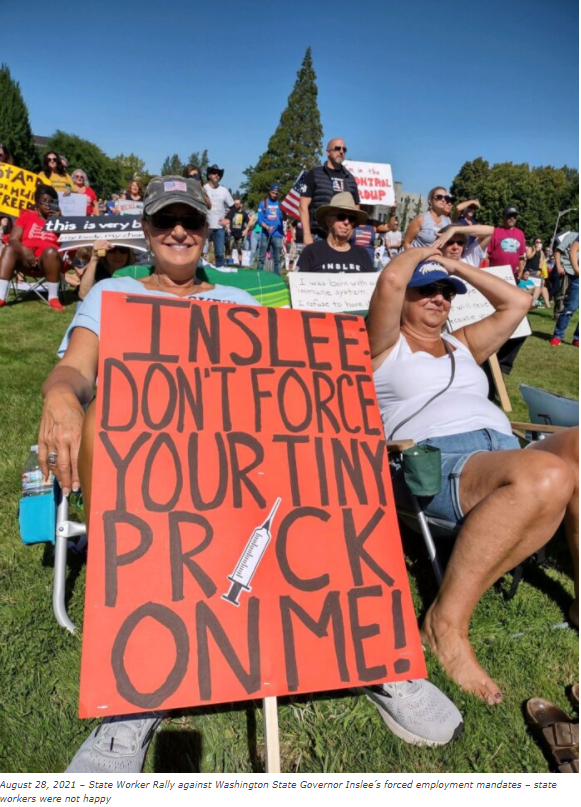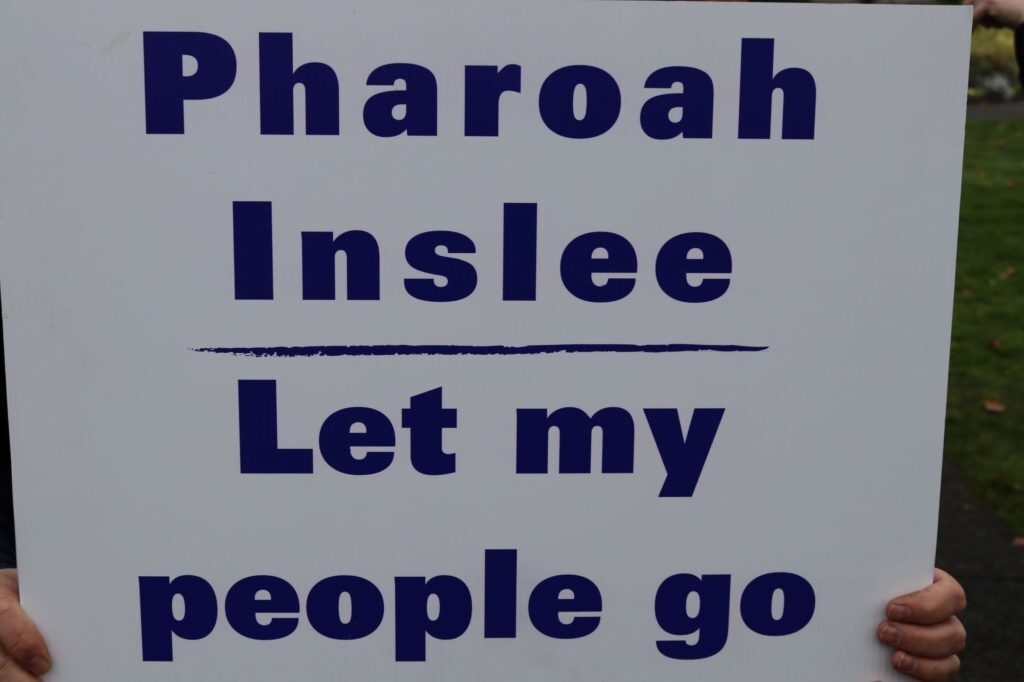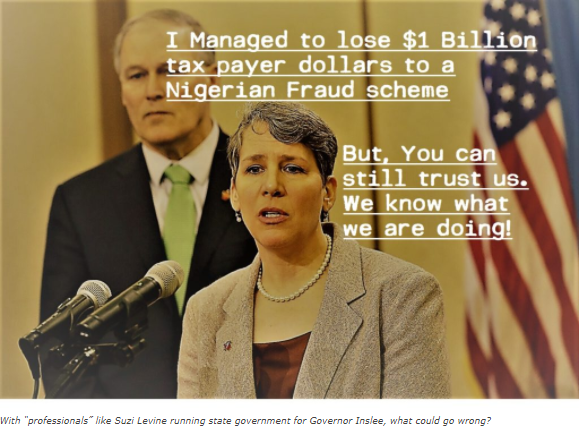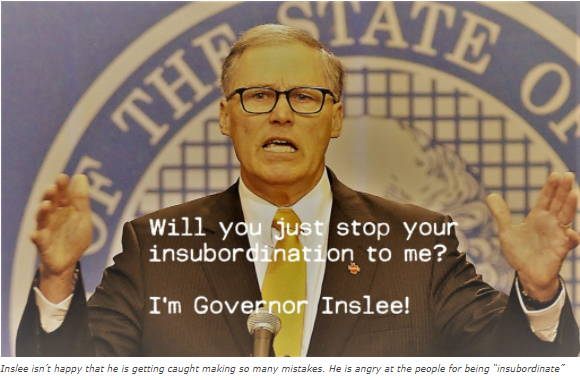 There is a terrible contagion spreading through the land, but you aren't reading about it in the traditional media
August 28, 2021 – State Worker Rally against Washington State Governor Inslee's forced employment mandates – state workers were not happy
With "professionals" like Suzi Levine running state government for Governor Inslee, what could go wrong?
Inslee isn't happy that he is getting caught making so many mistakes. He is angry at the people for being "insubordinate"
OUR CONSTITUTION BEGINS WITH THE PHRASE "WE THE PEOPLE."  IT WAS THE FOUNDERS' INTENT THAT GOVERNMENT BE CREATED BY THE PEOPLE, TO SERVE THE PEOPLE.  IT WASN'T THEIR INTENTION FOR THE PEOPLE TO SERVE THE GOVERNMENT.  IT WAS ALWAYS INTENDED THAT GOVERNMENT WHICH FAILED TO SERVE THE PEOPLE SHOULD BE "ALTERED OR ABOLISHED."  UNTIL WE RETURN TO THE FOUNDER'S INTENT, WE REMAIN WE THE GOVERNED…
Background articles and links:
Governor Inslee angry at the City of Winlock after mental health evaluation requested for Inslee
Celebrate a day free from Inslee – "Freedomween" in Winlock October 30th
Governor Inslee's "Mission Accomplished" Tour – What exactly did he accomplish?
Inslee decides it isn't your body or your choice if you are a state worker
Will Amazon or Microsoft be driven out of Washington because of Inslee's policies?
Fish culverts, taxes and corruption (of course)
City of Winlock approves resolution demanding Governor Inslee submit to mental health evaluation
Citizen petition to demand a mental health intervention for Gov. Jay Inslee
Winlock City Council Meeting September 13, 2021 link to audio file from council meeting
Chehalis Chronicle "In formal proclamation, Winlock Council says Inslee has Narcissistic Personality Disorder"
Governor Inslee's informant Army – Here's the Snitch List
They can't arrest us all, so they will bankrupt us – Inslee's plan to suppress insubordination
Update on Governor Inslee's lockdown world
Governor Inslee – too muffled to understand
Published with Permission of wethegoverned.com