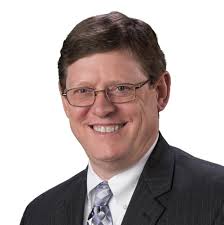 ART MACOMBER CALLS FOR JOE BIDEN'S RESIGNATION AFTER FALL OF KABUL
Press Release
 COEUR D'ALENE, IDAHO– Republican candidate for Idaho Attorney General, Art Macomber, joined Donald Trump and other prominent statesmen in their call for Joe Biden to resign after the fall of Kabul, Afghanistan. He had this to say:
Two big promises were violated in the fall of Afghanistan. The first promise was safety for all Americans abroad. The second promise was freedom for the Afghan people from the malign influence of the Taliban.
Whether a President agrees or disagrees with our reasons for going to war is immaterial: when you assume the office of the executive, you bear the responsibilities of your predecessors and do your best to promote safety, law, and order.
Joe Biden decided to put the political interests of his base over those of the people most affected by his decision. The American people should not have to abide this fecklessness.
It's time for Joe Biden to resign. If he is not going to resign, the American people and their elected representatives should use every available constitutional means to remove him from office.
About Candidate:
Art Macomber has been a practicing attorney throughout Idaho and the Inland Northwest for nearly fifteen years. Known for bringing practicality, plain language, and hard-nosed attention to client matters, Macomber has dedicated his life to studying the U.S. Constitution and the Constitution for the State of Idaho. Building the foundation of his legal practice on his twenty-five years of real-world experience, Macomber brings a unique perspective to the courtroom and a deep understanding of the issues that Idahoans are experiencing daily. 

A political outsider, Macomber lives in Coeur d'Alene with his wife, Leslie.