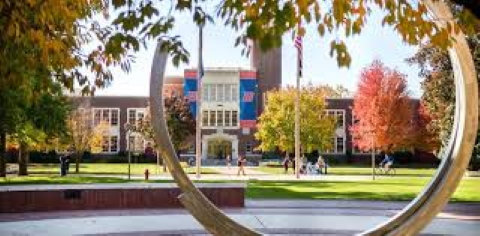 IDAHO FREEDOM FOUNDATION STATEMENT ON UF 200 INVESTIGATION
Idaho Freedom Foundation staff
The Idaho Freedom Foundation is hardly surprised to see that Boise State University's investigation into its controversial University Foundations 200 courses has been fruitless. As we previously pointed out, "The problem is the propagandizing and indoctrinating of students in a false and pernicious ideology, not their humiliation."
The investigation report provides no answers to important questions like, "What beliefs are being promoted and in which classrooms? How many incidents have occurred prompting administrative concern before action took place?"
Furthermore, Hawley Troxell, the law firm that conducted the investigation, claims it interviewed 30 students, an incredibly small sample size considering UF 200 classes affect more than 1,200 students per semester. The report even gets the date of the "white shaming" incident wrong, putting it in 2017 instead of 2021.
BSU's suspension of all UF 200 courses, rather than a single rogue class where an isolated incident occurred, proved BSU's UF classes have a systemic problem. BSU plans to continue tolerating the propaganda promoted in UF 200 courses. All students will continue to be required to take UF 200 courses to graduate, and nothing will be done to stop the ideological infection of the university.
If BSU has nothing to hide, the school should publicly release the actual investigation file and not just a summary written by the school's law firm. IFF has requested this documentation, but it should have been released already.
Regardless, there's obviously more here than BSU wants to admit. IFF is analyzing all UF 200 syllabi and will report on the biases the law firm overlooked.
We urge Gov. Brad Little and the Idaho State Board of Education to conduct a truly independent review of the social justice rot at Boise State. A university that ran the Boise Police Department off campus cannot be trusted to objectively evaluate its own political biases. The law firm's report merely gives an imprimatur for the school to pretend all is well, when it is obvious that is not the case.
BSU intends to ignore public outcry and continue advancing its radical agenda. We should not be fooled by BSU's biased analysis any more than we should be fooled by a criminal judging himself innocent.
From idahofreedom.org