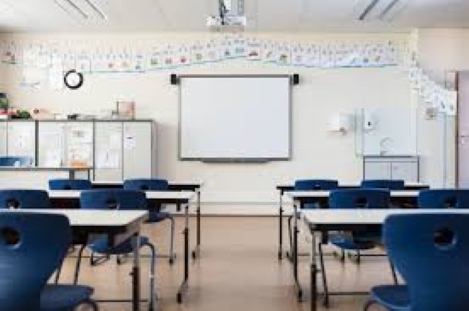 THE FIGHT TO FIX IDAHO EDUCATION CONTINUES THIS SUMMER AND FALL
By Wayne Hoffman
Yes, the legislative session is over, but the fight to fix what's gone wrong with the government education system is not. That work is just getting warmed up.
Right away, the State Board of Education needs to get its house in order. The board added to the state teacher certification standards a requirement that educators rely on so-called culturally responsive teaching. This is just another example of critical race theory being put into practice in our state's K-12 education system. The board should vote this summer to eliminate that requirement.
The board and the state Department of Education also have oversight of a teacher certification system that requires teachers to promote "social justice." These requirements also need to be removed. Teachers should not be threatened with the loss of their jobs if they decide not to indoctrinate students.
The State Board of Education will also need to make sure that the higher education system responds to lawmakers' demands concerning social justice spending. The Legislature voted to cut $2.5 million that had been earmarked for social justice programs from Idaho's colleges and universities. There's an expectation in the Legislature that Boise State University, the University of Idaho, Idaho State University, and Lewis-Clark State College will actually make changes to their systems that get their schools back to their core missions and away from promoting leftist activism on their campuses. How will the schools apply those cuts? Will they get rid of programs that discriminate against students based on race or gender? The board should play an integral role in those discussions.
The board should also hold accountable the presidents of the state's colleges and universities—chiefly Boise State President Marlene Tromp and the U of I President C. Scott Green. Both have allowed grotesque behavior to go unchecked on their campuses, and that must stop.
Gov. Brad Little, who appoints members to the State Board of Education, needs to make it clear that he wants the board to be proactive. Little has not been involved in the discussion about indoctrination in public education. And while he grudgingly signed House Bill 377, which is supposed to prevent students from being forced to adhere to critical race theory, Little has not been called to do or say much more than that. But now he's going to have to. What the State Board of Education does or does not do going forward will be a reflection on the governor's leadership.
And while, so far, we've discussed pre-kindergarten, the K-12 education system, and Idaho's four-year schools, there's been almost no discussion about the activities on our community college campuses. We know those schools have also been used to advance a social justice agenda that divides students into victims and oppressors based on race, gender, and sexual orientation. This also needs further investigation.
Finally, the governor's office, the State Board of Education, and Superintendent of Public Instruction Sherri Ybarra need to help Lt. Gov. Janice McGeachin with her effort to investigate leftist indoctrination in our schools. McGeachin has a monumental task ahead of her, but it's important work deserving of full support from the governor, superintendent, and even local school districts.
Idaho is now leading the way on education and standing against the use of public institutions to brainwash young people. It's because of some great work during the last legislative session that other states are looking to Idaho for a path forward on education. Savor the victories, but the work continues this summer and fall. This is no time to let up.
Wayne Hoffman is President of Idaho Freedom Foundation
From idahofreedom.org