CREATE SEMBLANCE OF REVOLUTION | "SUSTAINABLE DEVELOPMENT"
By Christian Gomez
Christian Gomez interviews Tom DeWeese, the president of the America Policy Center and member of the National Council of The John Birch Society, to explain the threat of sustainable development and the United Nations' Agenda 21/ Agenda 2030 to fundamentally reorganize the world right down to your local community, all in the name of combating "climate change" and saving the planet.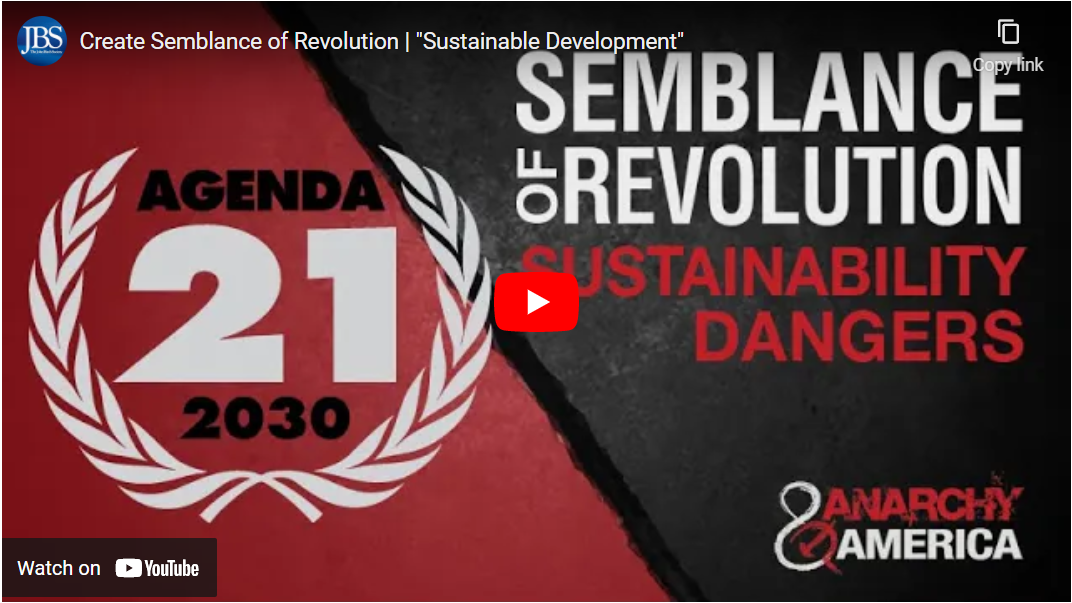 Urge your state legislators to use nullification
Explore our Agenda 21-related materials
Turn your local community into a "Freedom Pod," learn more at the American Policy Center
Related Videos
Take the next step and get involved with the John Birch Society.
Watch This is The John Birch Society.
Learn more about the John Birch Society.
Learn about JBS Membership | Join Now
Contact your local coordinator for opportunities to get involved.
Connect with us on Social media:
Parler | MeWe | Facebook | Twitter | Instagram | Gab
Subscribe to our YouTube Channel
Subscribe to The New American YouTube Channel
Donate to Help Support our Video production
Tags: Agenda 2030, Tom DeWeese, Agenda 21
Copyright (C) 2021 The John Birch Society. All rights reserved.
Published with Permission of jbs.org