RATHER THAN ABANDON INDOCTRINATION AGENDA, UNIVERSITY OF IDAHO PRESIDENT PLAYS THE BLAME GAME
By Wayne Hoffman
University of Idaho President C. Scott Green is trying to convince lawmakers and donors that his school is completely innocent when it comes to spending money on social justice initiatives and indoctrination on campus. He sent an email to this effect on Friday, April 9, attacking the Idaho Freedom Foundation.
He should know better. I spoke to Green in August and warned him about the problems at the university. The University of Idaho is where my son goes to school, so fixing the issues on campus is important. I'm sorry to say, Green didn't take the matter seriously, either in our meeting or in the months that followed.
Case in point: Last summer, the university launched an entire website devoted to supporting Black Lives Matter, including links to pages to directly give money to related groups as well as more than 100 links to pro-Marxist and -socialist speakers and writers. I have written about this numerous times, and I mentioned this to Scott in person and in writing last summer, yet the website remained unchanged.
In December, just prior to the 2021 legislative session, the school updated the site, removing some of the direct BLM donation links, and added three (count them: three) conservative black commentators just so they can claim the site is "balanced."
But the school's problems extend beyond a website. The school still has an LGBTQ office and a separate campus team that investigates and responds to so-called "microagressions." It also hasn't fully committed to reject funding from the Confucius Institute, an organizational partnership sponsored by the Chinese Communist Party (although some progress is being made there; we are watching to see what happens this summer).
The school has mandatory classes for law students on how to be an anti-racist, with the courses coming straight from the land of critical race theory and social justice.
The school has a chief diversity officer and has established several standing committees to push social justice ideology into all facets of the university. Our research found that students must take at least five general education courses that are focused on or involve social justice education. The ideology is central to at least 14 departments at the university.
But all of these issues and more are documented in a 44-page Idaho Freedom Foundation report, which Green claims is not accurate even though he hasn't disputed any specific part of the publication, despite it being public since February. His last-ditch effort is to criticize IFF and, by extension, the legislators who voted 57-13 against the college and university budget.
Green also claims that IFF opposes diversity, which is false. Our issue is not with diversity. Our issue is with institutionalized racism that splits people into two camps: victim and oppressor. This is the new normal at Idaho's colleges and universities, and that is true of our findings at Boise State, the University of Idaho, and Lewis-Clark State College. We have also found examples of institutionalized support for lefitst ideology at Idaho State University. All four schools have had a full year to get back to their core missions but have failed to do so.
Green's protests aside, it is their recalcitrance – their insistence on funding divisive and destructive ideology – that is to blame for the status of Idaho's higher education funding.
Hoff Time Report: Wayne, Anna, and Dustin discuss crazy stuff they found in BSU prof's lecture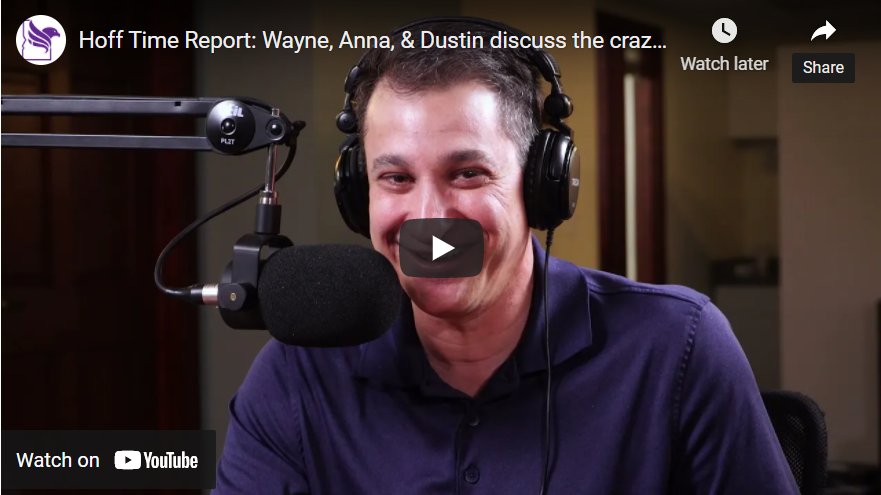 Wayne Hoffman is President of Idaho Freedom Foundation.
From idahofreedom.org