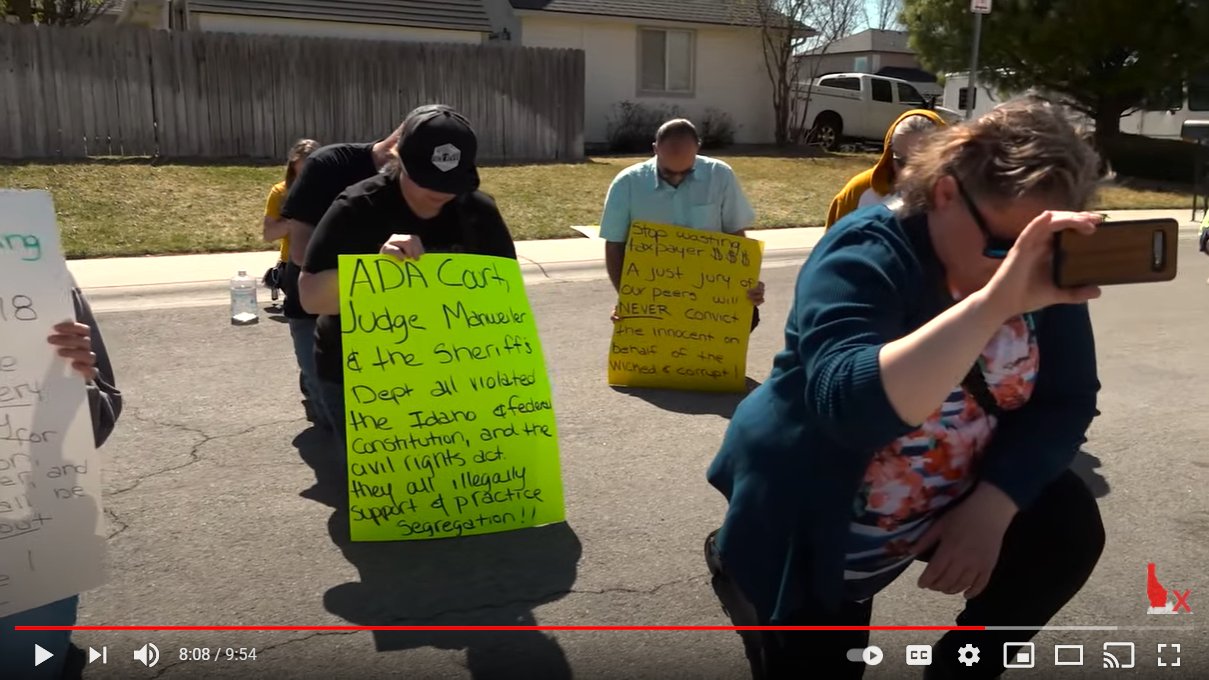 Citizens Organized Peaceful Prayer Protest On Behalf Of Bundy and Von Schmidt at Judges Home
By Casey Whalen
On March 15  Ammon Bundy and Aaron Von Schmidt arrived at the Ada County Courthouse in Boise, Idaho that morning for a jury trial. Both were charged at the Boise Capitol on August 25, 2020 after members of the Idaho Legislature stopped the committee meeting in the Lincoln Auditorium solely due to citizen journalists including Health Freedom Idaho and others sitting in a section reserved for, in their words 'credentialed journalists.' About 30 Idaho State Police flooded the room and arrested many who didn't leave the auditorium fast enough.
Bundy and Von Schmidt were denied entry to the Ada Courthouse after refusing to wear masks as mandated by the Idaho Supreme Court under rule 48.  Ada County Commissioner Davidson attempted to speak to Judge Manweiler about allowing the defendants access to their jury trial, in which the judge had already sent the jury home for the day and issued bench warrants for the men for failure to appear, who were just outside the doors of the courthouse. They were served warrants and taken into custody and posted bail the following day.
On April 3 Citizens organized a peaceful prayer protest outside the home of Judge Manweiler's home pleading for him to do the right thing.
Afterwards a rally was held at the Ada County Courthouse.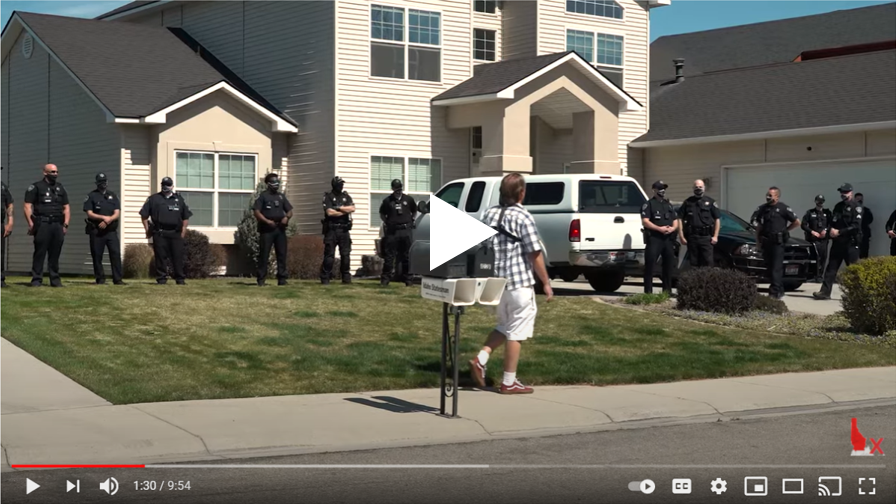 Patriots pray outside Judge Manweiler's home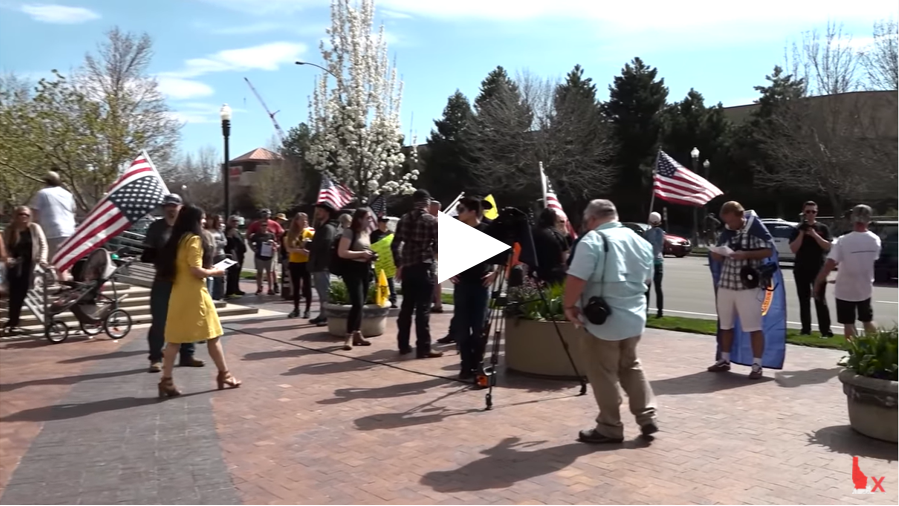 Ammon Bundy – rally against tyranny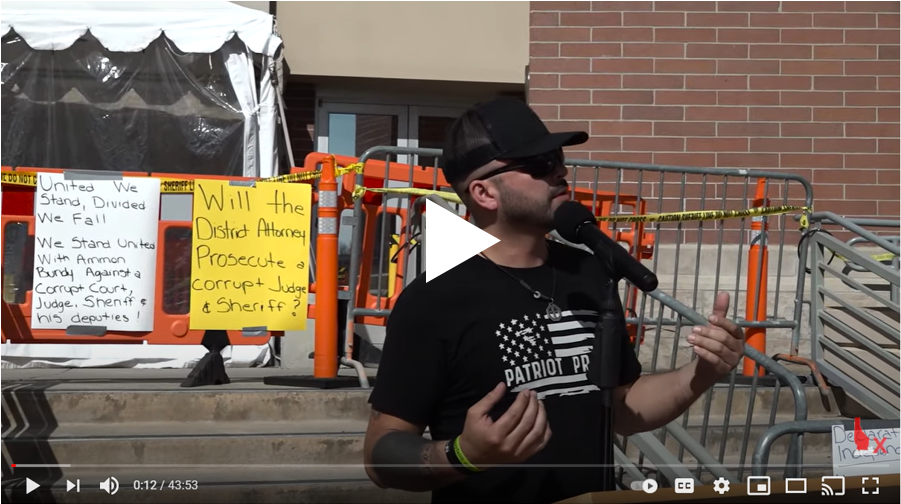 Rally against tyranny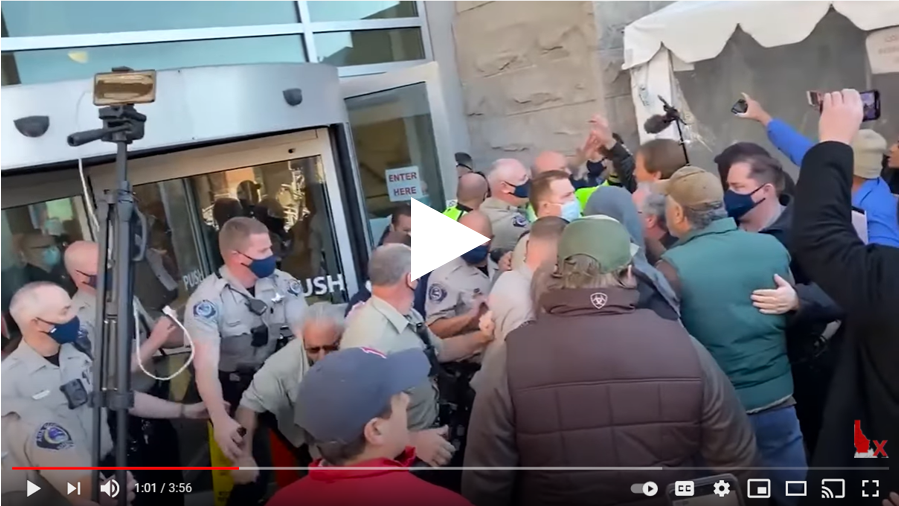 John Nunez discusses abuse by Ada County Sheriff
North Idaho Exposed
17K subscribers
SUBSCRIBE
https://supportsarabrady.com/​
https://www.theredpillfestival.com​ – July 24, 2021 in St. Regis, Montana
Villain Report – https://www.youtube.com/channel/UCRxo…​
Common Sense Conservative – https://www.youtube.com/channel/UCAJq…​
This channel is demonetized, help support independent journalism via Cashapp: $NorthIdahoExposed, Venmo: @northidahoexposed, PayPal: https://paypal.me/northidaho​ or send bitcoin to: 3QM7QfHsUpY5n6raQvd8M3UKUt65kYwiMN
Text RIGHTS to 80123 to join the People's Rights Movement, this is national. We are creating a communications network to dispatch people to assist local business owners or families being oppressed by a tyrannical government. Text the word RIGHTS to 80123 and visit https://www.peoplesrights.org​
GO BACK TO WORK IDAHO AND THE PEOPLE WILL PHYSICALLY ENFORCE YOUR RIGHT TO PROSPERITY. Text RIGHTS to 80123 to stay abreast of any upcoming announcements the Peoples Right's group in the amazing State of Idaho, Washington and soon more states as this is a national movement. Contact me directly in North Idaho if your business wishes to open and need support: Casey Whalen – northidahoexposed@protonmail.com
Other platforms:
Bitchute: https://www.bitchute.com/channel/nort…​ Rumble: https://rumble.com/user/northidahoexp…​                                                                DLIVE: https://dlive.tv/NorthIdahoExposed​                                                                LBRY: https://lbry.tv/@NorthIdahoExposed:e​                                                          Spreaker: https://www.spreaker.com/user/13667185​                                                Pexel (my b-roll) https://www.pexels.com/@casey-20197262​
This channel is de-monetized, please consider an affordable donation;
Casey Whalen PO BOX 3041 Coeur d'Alene, Idaho 83816
Public record board Inland NW: https://northidahoexposed.wordpress.com/​
Copyright Disclaimer Under Section 107 of the Copyright Act 1976, allowance is made for "fair use" for purposes such as criticism, comment, news reporting, teaching, scholarship, and research. Fair use is a use permitted by copyright statute that might otherwise be infringing. Non-profit, educational or personal use tips the balance in favor of fair use. #theredpillfestival