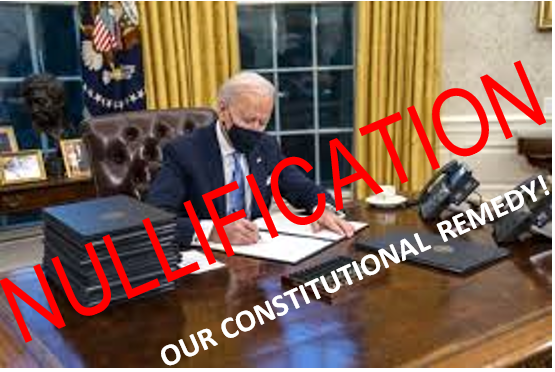 Nullification Movement News for Mar 31, 2021
By Michael Boldin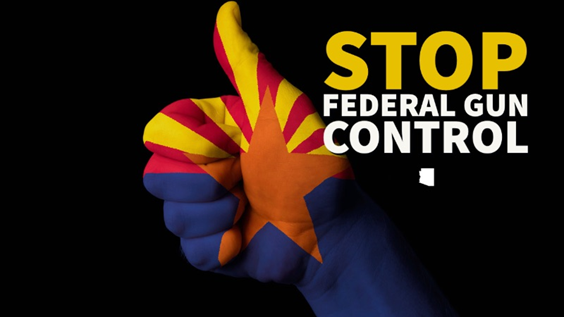 To the Governor: Arizona Passes Bill to End State Enforcement of Federal Gun Control
On Tuesday, the Arizona Senate gave final approval to a bill that would ban state and local enforcement of federal gun control; past, present and future.  Enactment into law would represent an important first step toward bringing those measures to an end within the state.
Rep. Leo Biasiucci (R) introduced House Bill 2111 (HB2111) along with 16 cosponsors on Jan. 24. The legislation bans the state and all political subdivisions of the state from "using any personnel or financial resources to enforce, administer or cooperate with any act, law, treaty, order, rule or regulation of the United States government that is inconsistent with any law" of the state of Arizona regarding the regulation of firearms.
On March 30, the Senate passed HB2111 by a 17-13 vote.  It previously passed the House 31-29. It now goes to Gov. Doug Ducey's desk for his consideration.
See Also: West Virginia House Passes Bill to Ban Enforcement of Federal Gun Control: Past, Present and Future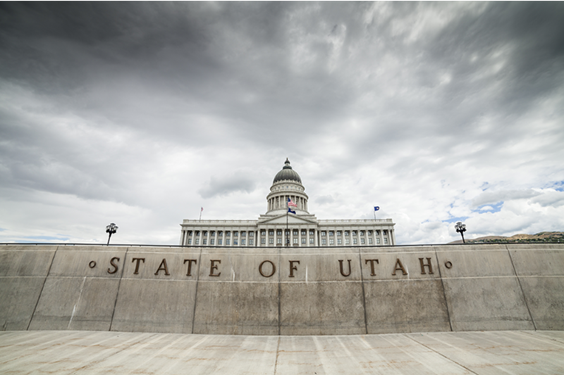 Signed by the Governor: Utah Law Creates Process to Review and Reject Certain Presidential Executive Orders
Last week, Utah Gov. Spencer Cox signed a bill into law creating a mechanism to review presidential executive orders and end state cooperation with enforcement of certain orders determined to violate the U.S. Constitution. This process will set the stage to nullify some executive orders in effect in Utah.
Rep. Phil Lyman (R) introduced House Bill 415 (HB415) on Feb. 23. Under the law, the Constitutional Defense Council will be required to review any executive order issued by the President of the United States, "if the order has not been affirmed by a vote of the Congress of the United States and signed into law, as prescribed by the Constitution of the United States."
Upon a recommendation by the council, the state attorney general will review the executive order.  Under the law, the state, its political subdivisions, along with any elected or appointed official, or employee of the state or its political subdivisions, are prohibited from implementing any executive order "that is determined by the attorney general to be unconstitutional under this section."
See Also: South Dakota Republicans Kill Bill to Create Process to Review and Reject Presidential Executive Orders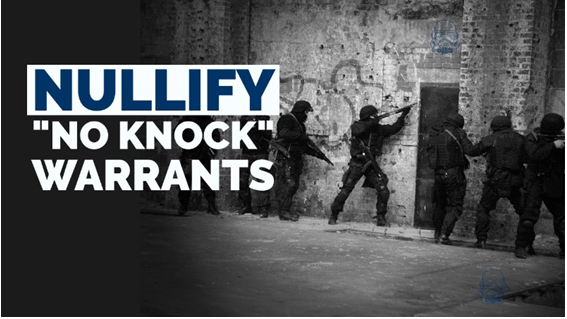 Texas House Committee Holds Hearing on Bills to Prohibit "No-Knock" Warrants
This week, a Texas House committee held a public hearing on two bills that would ban "no-knock" warrants and effectively nullify the practical impact of several Supreme Court opinions.
A bipartisan coalition of four representatives introduced House Bill 1272 (HB1272) on March 4. Rep. Eugene Wu (D-Houston) introduced House Bill 492 (HB492) on Feb. 25. The bills have identical language. They would ban Texas judges from issuing warrants allowing "no-knock" entry. The bill defines "no-knock entry" as "a peace officer's entry, for the purpose of executing a warrant, into a building or other place without giving notice of the officer's authority or purpose before entering."
On March 29, the House Criminal Jurisprudence Committee held a public hearing on both bills, an important first step in the legislative process.
See Also: Illinois House Committee Passes Bill to Create State Process to End Qualified Immunity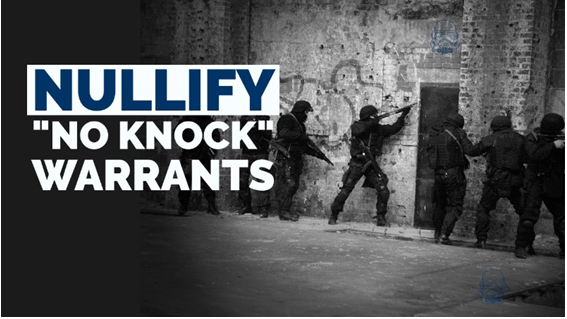 New Hampshire Senate Committee Passes Bill to Prohibit State Enforcement of Executive Orders Relating to Firearms
Last week, a New Hampshire Senate committee passed a bill that would ban enforcement of future presidential executive orders that restrict the right to keep and bear arms, setting the foundation to nullify such orders in practice and effect.
A coalition of nine Republicans introduced Senate Bill 154 (SB154) on Feb. 4. The legislation would prohibit any person acting under color of state law or as an agent of the state from taking any action, expending any funds, or exercising any powers of the state of New Hampshire "to enforce any executive order of the president of the United States, issued after January 20, 2021, that has the purpose or effect of restricting, limiting, encumbering, regulating, or placing conditions upon the right of the people to keep and bear arms pursuant to the Second Amendment to the United States Constitution and Part I, Art. 2-a and Art. 24 of the New Hampshire constitution."
SB154 includes specific examples of executive orders that would be unenforceable. In effect, SB154 would bar state and local enforcement of any EO relating to "firearms, firearms components, firearms magazines and loading devices, ammunition, firearms supplies, knives, and any other weapons or armaments not prohibited by state law."
On March 24, the Senate Judiciary Committee approved SB154 with an "ought to pass" recommendation by a 3-2 vote.
See Also: Wyoming Senate Republicans Gut Bill to Ban Federal Gun Control Enforcement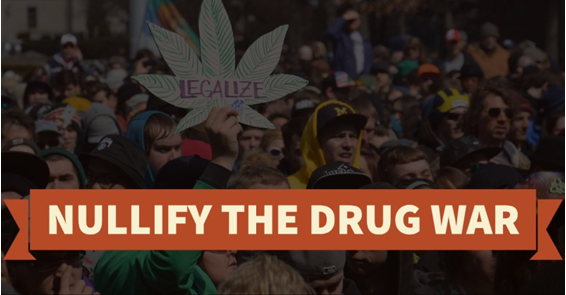 To the Governor: New York Bill Legalizes Marijuana for Adult Use Despite Federal Prohibition
On Tuesday night, the New York legislature gave final approval to a bill to legalize marijuana for adult use in the state despite federal cannabis prohibition.
Sen. Liz Krueger (D-NYC) introduced Senate Bill 854 (S854) in January. Asm. Crystal Peoples-Stokes (D-Buffalo) sponsored a companion bill in the Assembly (A1248). The proposed law would legalize possession of up to 3 ounces of marijuana by adults 21 and older, and create a tax and regulatory structure for the commercial cultivation and sale of cannabis. The law would also legalize home cultivation of marijuana with a limit of three mature plants per person and six mature plants per household.
S854 also includes provisions to create a process to expunge the records of people with past marijuana convictions in the state.
On Tuesday, the Assembly substituted the senate bill for A1248 and passed S854 by a 100-49 vote. the Senate gave final approval to the measure by a 40-23 vote. It now goes to Gov. Andrew Cuomo's desk for his consideration. The governor has indicated that he will sign the bill.
See Also: Arizona Senate Committee Passes Bill to Require a Criminal Conviction for Asset Forfeiture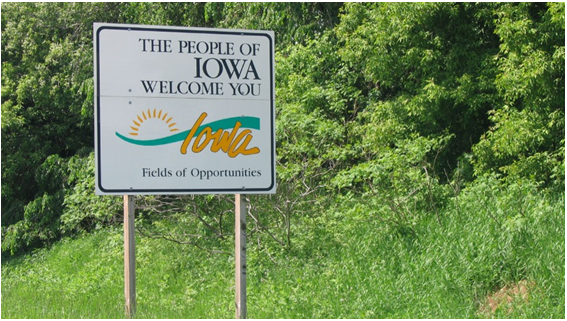 To the Governor: Iowa Passes "Constitutional Carry" Bill
Last week, the Iowa Senate gave final approval of a "Constitutional Carry" bill that would make it legal for Iowans to carry a firearm without a permit, fostering an environment hostile to federal gun control.
The House Public Safety Committee introduced House Bill 756 (HF756) on March 5. The legislation would eliminate the permit requirement for carrying handguns in the state. It would also loosen some restrictions on the possession and transfer of firearms. The state would continue to issue concealed carry permits under a revamped system for those wishing to have a CCDW license in order to carry in states with reciprocity with Iowa.
On March 22, the Senate passed HF756 by a 31-17 vote with a technical amendment. The House previously approved the measure 60-37. It now moves to Gov. Kim Reynolds' desk for her consideration.
Unlimited, Centralized Power: "In All Cases Whatsoever"
Of all the Acts of Parliament that angered the American colonists and led to the Revolutionary War, the Declaratory Act is possibly one of the most important, but probably the least-known. It attempted to affirm unlimited, centralized power over the colonies, and patriots repeatedly railed against its assertion of British power "in all cases whatsoever"
Path to Liberty, Fast Friday Edition: March 19, 2021
Nullification Season 2021!
Right now is the time of the year when most state legislatures are in session – we like to call this nullification season – and we're seeing more bills to undermine and nullify federal programs introduced – and PASSED – every single year.If you're on board with the work we're doing to stand for the Constitution and liberty, now might be the most important time to pitch in and help out. Nothing helps us get the job done more than our members, and you can join us for as little as 2 bucks a month.  CLICK HERE
Here's the link, you know what to do:
https://tenthamendmentcenter.com/members/
If you prefer a one-time donation, you can pitch in online at this link:
https://tenthamendmentcenter.com/donate/
You can also mail a check to:
Tenth Amendment Center
PO Box 13458
Los Angeles, CA 90013
Thank you! We couldn't be more grateful for your support!
–Concordia res parvae crescunt
(small things grow great by concord)
Michael Boldin, TAC