Report from Olympia | March 29, 2021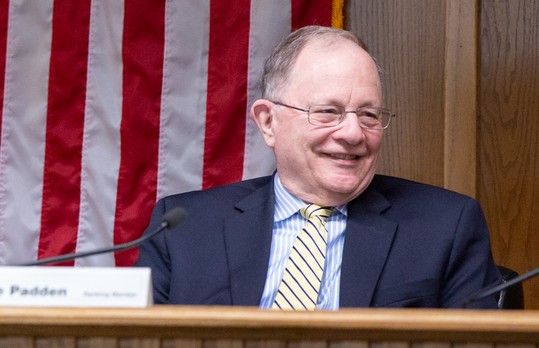 Dear Friends and Neighbors,
We just crossed another important milestone in the Legislature. On Friday, the Senate reached the deadline to consider House bills in its policy committees. Likewise, House policy committees have completed their work on Senate bills.
As you know, there are many bills on a wide variety of issues that we are trying to get through the legislative process and into law this year. So far, we've seen some success and hit a few roadblocks. You may read more below.
Because state government operates on a two-year budget cycle, new operating, transportation and capital budgets must be approved during the 2021 session. Last week, the majority released its three budget proposals, and to the surprise of few the operating-budget proposal relied on unnecessary tax hikes – even though the state now has nearly $5 billion more in state revenue over the next four years than budget writers expected in November. And that is without new taxes and before one even considers the nearly $15 billion the state is receiving in federal dollars.
You may read more about the budget situation in this newsletter.
If you have questions about the budget, or other legislative issues, please don't hesitate to contact our office. We are here to keep you informed about what is going on in Olympia and be your voice in YOUR government. I always appreciate hearing directly from you.
Best Regards,

Senator Mike Padden
Video Update:
It's not rocket science: no new taxes needed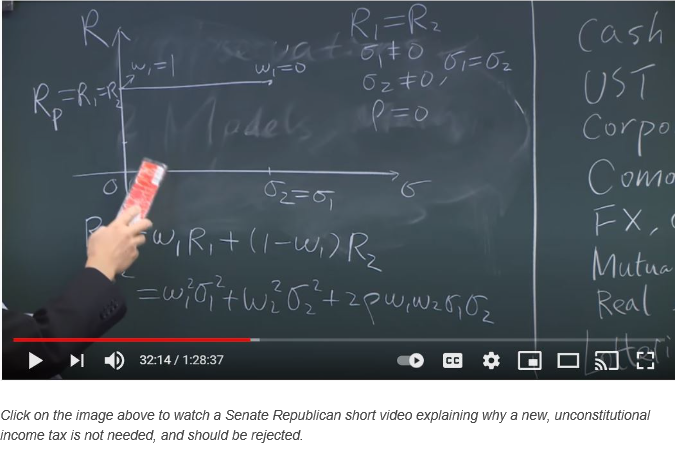 It never ceases to amaze me how, for some legislators in Olympia, enough is never enough. The anticipated amount of state revenue just jumped more than $5 billion beyond what was already expected over the next 4 years, and after you factor in another $15 billion in federal stimulus funds, the Legislature should be looking at tax reductions – not an unconstitutional income tax. Yet the Senate majority has tied its proposed 2021-23 operating budget to a capital-gains income-tax scheme that is unnecessary, unlikely to be supported by the people, and likely to be challenged in the courts as unconstitutional.
Back in February, Senate Republicans introduced a budget proposal with no cuts to services, which met vital needs, and without any net tax increases. It can be done. We proved it! And that was before the increase in expected revenue and the news of the extraordinary additional dollars from the federal government.
By tying their budget to this unnecessary, unconstitutional tax (along with a host of other hikes in fuel costs), Senate Democrats all but guarantee that this budget will not have any bipartisan support.
Watch adorable siblings sing together for World Down Syndrome Day
By Nancy Flanders, Live Action |  March 21, 2021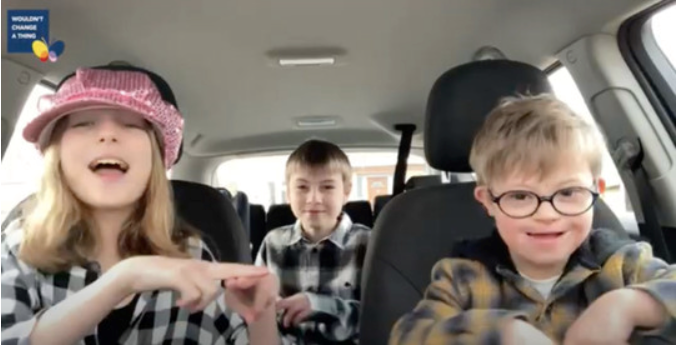 World Down Syndrome Day is March 21, and in honor of it, the siblings of children and adults with Down syndrome put together a video called "50 Siblings, We Are Family" featuring the song "We Are Family" by Sister Sledge. Parents who learn their preborn child has Down syndrome often wonder how that diagnosis will affect their other children. Sometimes their concerns lead them to abort their baby, but this video proves they shouldn't fear.
The video was put together by the organization Wouldn't Change A Thing Foundation and features siblings singing "We Are Family" together in their cars. Many of them use sign language to sing the lyrics, and each of them is living proof of what researchers already know: siblings of people with Down syndrome wouldn't trade or change their siblings for anything.
Click here to learn more and watch this feel good video.
Legislative Video Update:
Senate Republicans on the Law & Justice Committee discuss criminal-justice issues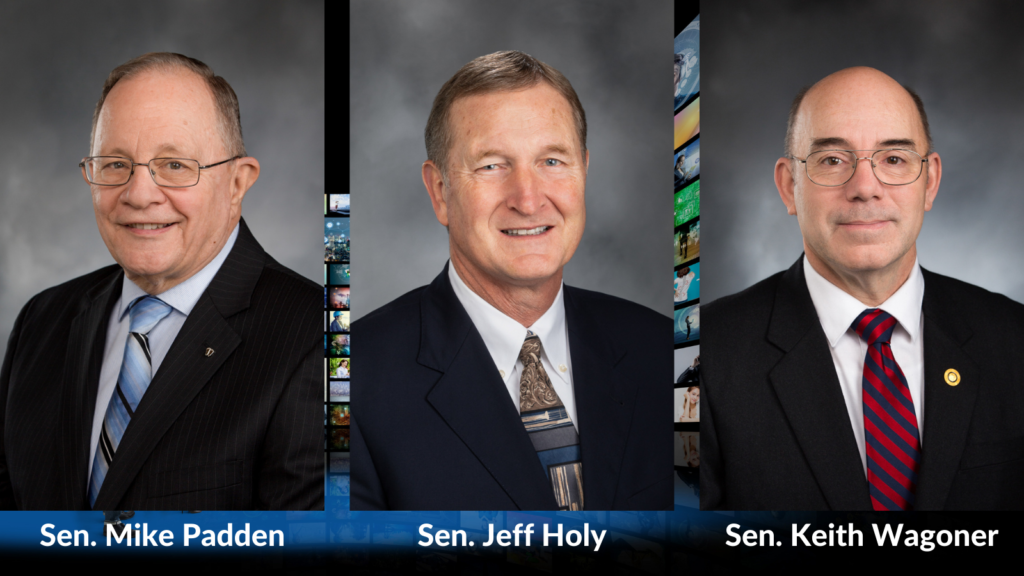 Click on the image above to watch our press conference on the Blake decision and police reform.
On Wednesday, I was joined by two of the other Republican senators on the Senate Law & Justice Committee, Sen. Jeff Holy and Sen. Keith Wagoner, at a virtual news conference to discuss the legislative response to the Blake decision on drug possession; criminal-justice reform; and police-accountability measures.
You may watch the full press conference here or by clicking on the image above.
Legislation Update:
BILL PROGRESS: Six Moving Forward!
Friday was the cutoff date for bills to pass out of policy committees in the opposite chamber from which they originated. Senate bills that affect the budget have until this Friday, April 2 to pass out of the fiscal committees in the House (Appropriations and Transportation).
These are my bills that passed before the policy-cutoff date and are moving forward:
Visit the legislative website to see my full list of sponsored legislation. You may also follow action in the fiscal committees and floor votes live on www.tvw.org.
4th District priorities reflected in bipartisan construction budget plan

In addition to introducing a highly irresponsible and partisan operating budget, the majority also rolled out this week the two-year, bipartisan Senate capital (or construction) budget proposal.
The $6.2 billion plan makes an unprecedented investment of nearly $500 million to expand broadband internet access around the state, especially here in Eastern Washington.
Fortunately, we were able to ensure that the capital budget includes a number of priority projects in our communities. Those include:
$750,000 for the Spokane Valley Fairgrounds Exhibition Center (Spokane Valley);
$750,000 for the Project Chairlift: Lifting Up Washington State Chair (Mt. Spokane);
$400,000 for the Felts Field Gateway Project (Spokane-Spokane Valley);
$600,000 for the Boys & Girls Club of Spokane County, dedicated to a new Spokane Valley Boys and Girls Club in the old Keystone School at 6th and McDonald; and,
$18,000 from the Remedial Action Grant program for a risk analysis of the Colbert Landfill.
As the proposal moves through the legislative process, I will work to make sure the needs of our district are represented.
2021 Government Guide coming soon
In a year during which public meetings have been canceled, fences erected around legislative buildings and hearings restricted to Zoom meetings, staying in touch with your elected officials is more important than ever.
This 4th Legislative District guide to government provides information on how to contact federal, state and local government offices and services. It also has some great information about our legislative district and some of the institutions and people that make it such a great place to live, visit or start a business.
This year's copy of the guide will soon be available online, and we will also have a limited number of printed copies available. If you would like to have a hard copy of the guide mailed to you, please contact my legislative assistant John at 360-786-7606 or by email at John.Jourdan@leg.wa.gov.
Contact us!
If you have a question or concern about state government, please do not hesitate to contact our office. We are here to serve you!
Phone: (360) 786-7606
Street address: 106 Irv Newhouse Building, Capitol Campus, Olympia, WA 98504
Postal address: PO Box 40404, Olympia, WA 98504
Email address: Mike.Padden@leg.wa.gov