Making the American Dream affordable
Report from Olympia | March 23, 2021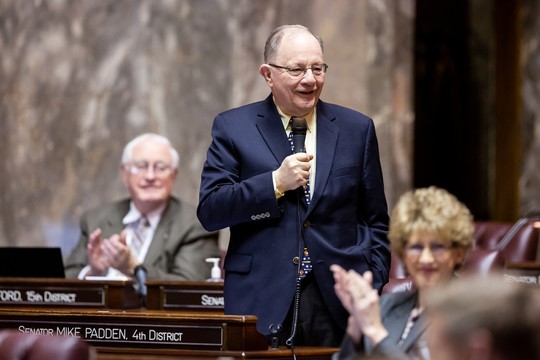 Dear Friends and Neighbors,
Today is Day 72 of the 2021 regular session, which is scheduled to last 105 days and end on April 25. The pace of the session has picked up, with Senate bills moving (or dying) in the House, and vice versa.
This week, we will see the majority propose its operating, transportation and capital (building) budgets, which will be followed by weeks of testimony, debate and negotiations primarily on the operating budget. While the transportation and capital budgets are usually less controversial, that is not always the case.
April 11 is the last day for the Senate to act on bills from the House. The exceptions are initiatives and alternatives to initiatives, budgets and matters necessary to implement budgets, differences between the two chambers, and matters incident to the interim (post-session) and closing of the session.
In these final days of the session, I will be working with my colleagues on both sides of the aisle to solve problems faced by our state, reduce the barriers to job creation and economic revival, and protect your liberties from overreaching government, burdensome regulation and unnecessary, crushing new tax proposals.
During this time, I also welcome your comments, suggestions and ideas for better government. I am here to be your voice and hearing directly from you helps me do that job to the best of my ability.
Best Regards,

Senator Mike Padden
Helping Washingtonians access the American Dream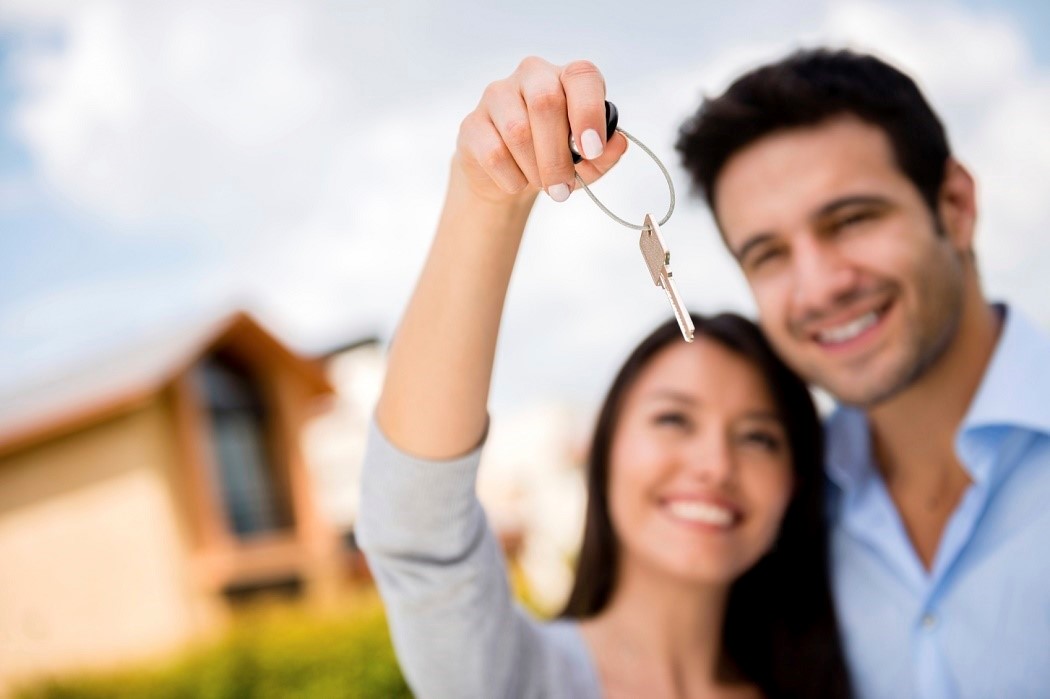 As the 2021 legislative session enters its final stretch, there are still a host of issues vying for the attention of lawmakers and the public. From the governor's emergency powers to legislation strengthening our DUI laws, debate has been passionate, and the consequences have been high. With so much going on, it's easy to lose track of one the biggest issues of the pre-COVID era the lack of affordable housing unless you are one of the families facing the housing crunch.
Homeownership is at the core of the American Dream for a reason. According to Nadia Evangelou with the National Association of REALTORS homeowners and children of homeowners are generally happier and healthier than non-owners, even after controlling for factors such as income and education levels.
Clearly, homeownership has a stabilizing effect on individuals, families and communities, which is why government should be doing all it can to make homeownership more achievable, not less.
It's also why I introduced Senate Bill 5024, a measure to help increase the supply of affordable housing by removing barriers to condominium construction.
Right now, the cost of a condominium unit can be as much as $200,000 more than the cost of an identical unit that happens to be a townhome, due solely to the additional inspection costs required for condominiums. Under SB 5024, condominiums with 10 or fewer units and with no more than two stories would be exempt from the costly requirement to submit building enclosure design documents and obtain periodic inspections throughout the course of construction.
With just weeks left in a very busy legislative session and a lot of work still left to get done, it is vital that we remember the families who are seeking more opportunities to get their piece of the American Dream.
Click here to read my full column on this important issue.
In the News:
Some student health plans would require abortion coverage
By John McKay, Newstalk KFLD | March 18, 2021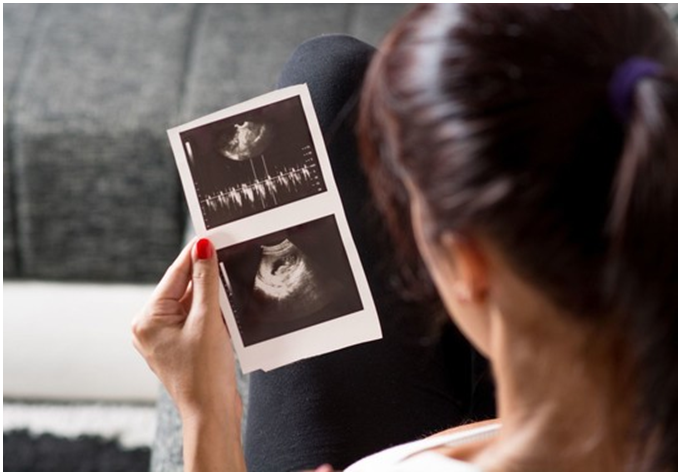 GOP State Senator Mike Padden has some concerns over certain House bills, which have already cleared the lower chamber, including one that could require abortion coverage.
House Bill (HB) 1109 has already passed, and now is in the Senate for consideration. This bill would, after next January, require certain such health care plans to be 'governed' or administered the same way many other plans are, ones that mandate abortion coverage.
The bill attempts to extend the 2018 Reproductive Parity Act, which the legislature approved. It was the bill that requires any WA state offered health care plan that includes maternity care to also provide coverage for abortions.
HB 1009 would extend that coverage to higher education students. Sources claim it was a 'mistake' in the writing of the bill (language) that higher ed students were included. Padden and others are concerned it's another attempt to force insurance providers to cover abortions regardless of their religious, social or other objections.
Click here to listen to the audio report on this story.
Legislative Video Update:
DUI bill clears key legislative hurdle, passed in House committee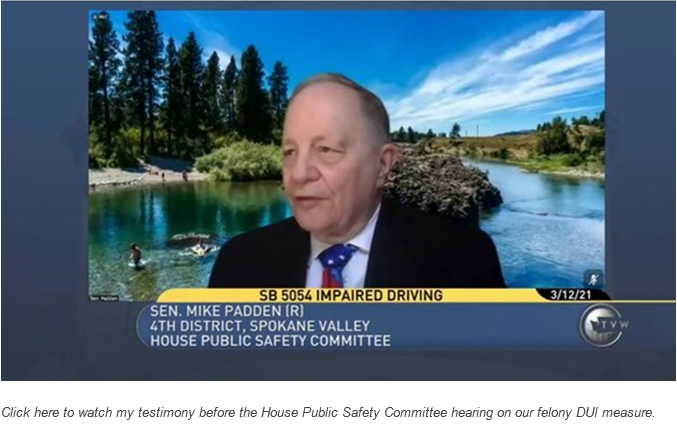 Today the House Committee on Public Safety voted to advance Senate Bill 5054, our measure to increase the classification for an impaired-driving offense from a gross misdemeanor to a felony when the person has three or more prior impaired-driving offenses within 15 years, rather than within the current 10-year period.
This is great news. It brings the bill one step closer to a vote by the full House of Representatives, which means we are closer to being able to take more dangerous repeat-DUI offenders off the road.
You can watch my testimony before the Public Safety Committee's hearing on the bill here or by clicking on the image above.
Republican lawmakers call on Majority leaders to remove Capitol fence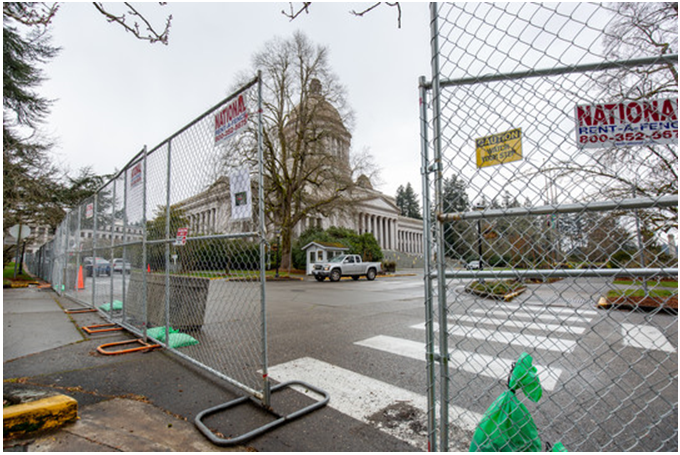 Yesterday, 14 of my Senate Republican colleagues and I sent a letter to Senate Majority Leader Andy Billig and House Speaker Laurie Jinkins, requesting the removal of the security fence around the Capitol Campus legislative building.
As we pointed out in the letter, no one has articulated any specific threat to justify the continued presence of a fence around this Legislative Building. Nor should the fence remain indefinitely, given the message it sends to Washingtonians that they are not welcomed at their legislative building.
You may recall that during the opening days of this session, in a nod to President Ronald Reagan, I called on Governor Jay Inslee to tear down this wall!  Nearly 70 days since the closure, and with no on-campus incidents of note, Governor Inslee has finally voiced support for removing the fencing.
We've also seen some success in our efforts. After numerous requests, we were gratified to finally receive notice from the Department of Enterprise Services that at least the north steps of the Legislative Building would be open to the public.
The north Capitol steps have been a traditional public forum where citizens have expressed their opinions on a myriad of issues being considered by their elected senators and representatives. Although the people would still be prevented from entering the building, this at least gives you the opportunity to have your voices heard by both legislators and the media.
While this is progress, clearly the whole fence should be removed. With the governor's OK, it is now up to Sen. Billig and Speaker Jinkins. With their approval, these fences can be removed immediately, as they should.
Contact us!
If you have a question or concern about state government, please do not hesitate to contact our office. We are here to serve you!
Phone: (360) 786-7606
Street address: 106 Irv Newhouse Building, Capitol Campus, Olympia, WA 98504
Postal address: PO Box 40404, Olympia, WA 98504
Email address: Mike.Padden@leg.wa.gov