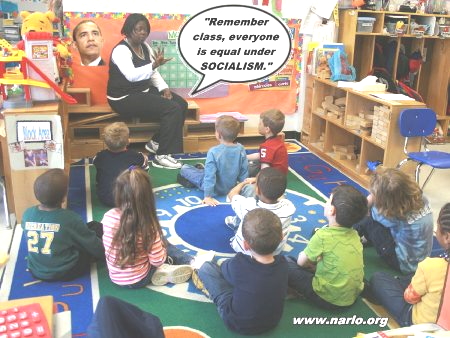 Idaho HB 226
By Karen Schumacher
In the flurry of activity during the current 2021 legislative session, eyebrows were raised over background information that was presented on HB 226 during debate on the House floor, the bill ultimately failing.  This bill would have provided a federal grant in the amount of  $5,980,500 to the Office of the State Board of Education (ISBE) to support development of Idaho's early childhood care and education system (birth to age 5) with the money being allocated to ISBE partner, Idaho Association for the Education of Young Children (IDAEYC).  Why was this grant only assigned to one organization, why was it not put out for a bid?  There is concern this bill will return as the Idaho Association of Commerce and Industry (IACI), a business lobby, stated, "It is likely that the PDG grant will eventually be approved in some form, perhaps with new legislation."
Some of those aghast responses, that went viral, centered around one legislator stating his support for the role mothers have in the home, that being twisted into a claim that he said "women belong only at home," which was not accurate.  One legislator expressed concern over teaching these children activities at such a young age that were not necessarily appropriate for a conservative state such as Idaho, and another expressed concerns that this bill would give ISBE new authority over 0-5 programs which is not in statute.  Another legislator took the time to investigate the IDAEYC and provided evidence of concern about IDAEYC affiliations and covered some educational material included in that affiliate's catalog.  In the report that went national, the focus was not on the concern about the evidence, but rather on the reactions of a few.
See relevant photos of PowerPoint presentation at end of article.
Looking at the evidence that was presented, perhaps more investigation is needed to further understand IDAEYC in depth.  In its 2018-2020 Strategic Direction pamphlet, it states "Idaho AEYC strategic directions are adopted from the National Association for the Education of Young Children Strategic Direction," providing a broken link to that website, but here is the correct one.  The National Association for the Education of Young Children (NAEYC) is a global organization.
In this KTVB interview, IDAEYC staff was not interviewed, but rather Heather Lee, IDAEYC consultant and Lori Fascilla, executive director of the Giraffe Laugh Early Learning Centers.  Both claimed "misinformation" led to HB 226 being killed.  According to this report, both ladies incorrectly stated that misinformation included the "grant carries a federal socialistic agenda."  This is misinformation on their part, the evidence presented was directed towards IDAEYC having this agenda, not the federal grant.
Even though not IDAEYC staff, Fascilla claimed IDAEYC is "grassroots," even engaging with "faith-based organizations."  There are no faith based organization listed on the IDAEYC website, only corporations, banks, government, and others as partners.  Claiming the program only has time to wipe noses and tie shoelaces, Lee stated the program wasn't about teaching "certain values."  Neither one of these ladies chose to address the concerns raised by the legislators or even identifying what IDAEYC does teach.  Where is the critical thinking here and looking at evidence-based information?
IDAEY staff includes Beth Oppenheimer, Executive Director, and many members of the Idaho STARS Project.  It also has a governing board that "…serves to support, promote and facilitate the goals and objectives of Idaho AEYC."  On the NAEYC website, affiliate IDAEY board officers are listed, a questionable relationship given Ms. Oppenheimer's claim that IDAEY "is not governed by" the national association.  Expanding its base are Early Learning Collaboratives that are spread throughout Idaho and whose objectives are investing in early care and education infrastructure, maximizing consumer education, increasing equitable access, and sharing data and resources.  Governor Little supports these collaboratives "…and how they are a rural economic development tool…"  United Way is also involved in supporting these collaboratives.  Ms. Oppenheimer noted the collaboratives "…will be the framework to connect statewide early learning systems should we receive the PDG renewal grant."  That grant money was intended for the expansion of its base even further, creating a state network system that would encourage more involvement of children, not improving education for preschool age children.  It is the government, using taxpayer dollars, literally paying for a private organization's growth.
On its own website, IDAEYC states, "We promote and support NAEYC Position Statements on issues related to early childhood education practice, policy, and/or professional development for which there are controversial or critical opinions."  Those NAEYC position statements include advancing equity, ethical conduct, developmentally appropriate practice, professional standards, inclusion, math, science, and technology, subjects relating to a STEM education.  But there are also positions statements on child abuse, cultural diversity, and media violence.  Recommendations for educators include supporting inclusions of racial identity, all genders, and is reflected meaningfully and positively in learning material and curriculum.  NAEYC hosts webinars that promote social justice, advancing equity and using education for social change, among other topics, and how teachers can become an activist.  During a discussion by the IDAEYC Diversity & Inclusion/Equity Committee in September, 2020, the issue of staff learning about equity and how to "incorporate" and "integrate" it into the work they do was discussed, along with the NAEYC grant for that work not being funded.
In the PDF below, there is a screenshot of the IDAYC website that directed people to a book list.  IDAYC has removed this from their website, however the link to the book list is still available.  That book list includes subjects on racism, stereotypes, teaching a child to be an activist, and "white fragility."  Are these subjects appropriate for a child younger than five?  Or would a child be more interested in reading Dr. Seuss?
In its Advancing Equity in Early Childhood Education Initiative, on page 14 of its position statement, NAEYC clearly outlines whiteness confers privilege such as being Christian or heterosexual, and others being oppressed.  Other topics that are defined on pages 17-18 include bias, gender identity, oppression, privilege, racism, White fragility, and xenophobia.  Endorsing organizations of this initiative includes the IDAEYC.
NAEYC has resources available on these and other topics for teachers, including books and curriculum guidelines to incorporate these issues with some rather concerning endnotes that include topics on: Toward Intersectional Justice for Minoritized Children, Structural Racism and Health Inequities in the USA, and Emerging Minds: The Process of Change in Children's Thinking.  Other "Knowledge Rich" curriculum includes positive identity development, preschoolers learning about and taking "action on local and global issues", and fostering social justice.  This is the deeply embedded ideology in which IDAEYC is an affiliate.  Here is a list of NAEYC accredited centers in Idaho.
In its 2019 annual NAEYC conference, topics of discussion included welcoming gender fluid children, racial microaggressions, and impact of gender stereotyped behaviors (pages 64-65).  Social justice, social and emotional development, education for a civil society, math, and STEM are subjects that can be found in the NAEYC catalog.
In its 2019 IDAEYC Professional Development Institute conference, more corporate sponsors were listed, including Idaho Stem and Micron, with topics that included curriculum, inclusion, and integrating STEM disciplines and engineering design process with preschoolers.
Perhaps it would be helpful to take a quick look at the framework NAEYC operates under which IDAEYC supports.  Being a global organization that is a driver of early childhood education, it is invested in the UN Agenda 2030 Sustainable Development Goals (SDG), contributing "to the success of Sustainable Development Goal 4.2." which falls under SDG 4.  However, as outlined, NAEYC invests in all of the SDG 4 objectives.  Under the G20 Development Working Group, prioritizing and investing in Early Childhood Development is needed "to promote sustainable economic growth."
Another force behind early childhood education is the World Economic Forum (WEF), tasked with funding and implementing the SDG, focusing on Transforming Education Ecosystems, and sees early childhood education as being "critical to making further progress on human capital."  It also believes "future ready curricula" should focus on "mathematical and technological literacies" that "all job roles will require in the future", and "developing global citizenship values".  This will be achieved through "universal, equal access".
As a World Forum Foundation collaborator, by 2001, NAEYC also joined UNESCO, the World Bank, and the International Step by Step Association as a partner in the World Forum Alliance.
As for the IACI and its bold statements that all of this is a conspiracy, it is highly recommended this organization take a look at the cold hard "facts" via the links.  It is not "theories".  The only interest IACI has, as stated in its report, is a concern about "lack of childcare options" costing employers money and to "build better opportunities for our workforce".
Let's be clear, the objection to this funding is that it is going to an organization with affiliations that clearly have offensive objectives, which are supported and promoted.  The issue is not about making more quality child care and parental support available to families who are in need, that would be supported. 

It is the type of organization that money would be given to for the sole purpose of expanding its base which would result in a secondary expansion of its ideological objectives.  Surely Idaho can invest that money into local communities, supporting local childcare providers who would provide more appropriate early childhood education rather than a cesspool of ideological doctrine that would potentially conflict with most Idaho families.  Wake up IACI.
Clearly, these legislators were courageous in their debate, providing evidence-based information that validated a concerning ideology behind the organization that would receive this massive funding, an organization that is affiliated with one that has deep ideological roots of social justice and global involvement.  The legislators who spoke against this funding were doing their job, protecting Idaho children.
This globalist agenda will train young minds in the direction of a future workforce that will only serve global workforce needs.  Educational basics for a young mind should include learning how to read, count, play together, color, and develop individual identities, not collective thinking, and certainly not to guide them into accepting a global workforce agenda.  Every child deserves to have their identity include other aspects of life beyond math and science and to express family unit values.  Dividing their minds into ethnic or other categories should never be allowed, or teaching them about adult topics that they are not able to even conceptualize at such a young age.  Every child should also learn about our Constitution and why being an American is part of their identity.  Maybe an opening prayer or "silent moment" to give thanks and a Pledge of Allegiance to our flag should be included.
Is it not the job of all adults and parents to protect children?  No longer are the values of faith the center of teaching, this has been turned over to organizations that have a specific outline of what those values should be, for every child, a boxed list of what they think a child should learn and accept, stripping a family unit of teaching their values to their child, potentially leading to confusion for a child.  Is this what Idaho families want?  Idaho parents want their values to be carried on by their children and they have a right to do that.  Let your legislator and Governor Little know that if this bill should return, it needs to once again fail.  If Governor Little is thinking that this will be easily solved by having the bill return, then coercing legislators to vote for it, that will only serve to show that he is deeply involved with the globalist agenda, at the expense of Idaho parents and children.