Report from Olympia | March 2, 2021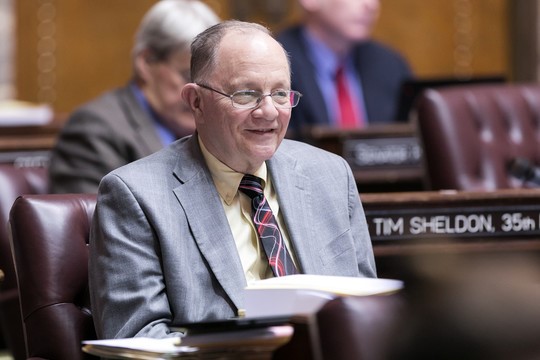 Dear Friends and Neighbors,
We've just started the eighth week of the legislative session. We are still keeping a busy pace, with several days continuing well into the evening as we take votes on a variety of bills.
Many of the measures passed so far are worthwhile and reflect the needs of our state. In fact, a few of my bills have now made it through the Senate and are now awaiting action in the House of Representatives. You can read more about these bills and more below.
Other bills, however, leave you scratching your head and asking: What are they thinking?
Last week, the majority pushed a bill at the committee level that would create a new tax on sweetened drinks. The House passed a bill that would allow felons to vote before they have fully met the obligations of their sentences, including victim restitution. The Senate also passed a ban on openly carried weapons in the state Capitol or on the Capitol's grounds. Washington is an "open-carry" state, yet this bill would eliminate that right within 250 feet of a permitted demonstration.
Shockingly, we have also seen an outright attack on policing in our state, with a number of measures stripping law enforcement of critical tools, making it easier to decertify officers, and creating new, unworkable regulations.
A number of these bills moving forward in the Legislature are very concerning. Hopefully, some of them will be reconsidered prior to the end of the regular session.
I would love to hear your thoughts on these and other legislative issues. Please feel free to contact me with your questions, concerns or ideas for better government.
Thank you again for the privilege of serving as your voice in our state Senate.
Best Regards,
Senator Mike Padden
Video Update:
Spokane police halt arrests for simple drug possession after Washington Supreme Court ruling
Click on the image above to watch Sen. Padden discuss the Court's actions and the Legislature's response.
The Spokane Police Department can no longer make arrests for simple possession of drugs after a bombshell ruling this week from the Washington State Supreme Court that effectively decriminalized possession of small amounts of controlled substances.
Audio Update:
WA, ID legislators look to "re-balance" relationships with governors

Democrats control both chambers in Olympia. Republicans are in charge in Boise. But the pandemic has united legislators in the two states in one specific way. They're each working to increase their authority during emergencies by calling themselves into special sessions.
On Wednesday, Washington senators voted 43-to-five to set the rules for calling themselves into an extra session.
… Some wanted to go back to Olympia to adjust the state budget to reflect the loss of revenue because of the pandemic. The voices for a special session came from Republicans such as Mike Padden of Spokane Valley.
"I am hopeful that maybe this is the beginning of the legislature reasserting itself vis-a-vis the other two branches of government," he said.
Padden's referring to the mandate by the state Supreme Court that The Court maintain continuing jurisdiction over the legislature.
"Then, of course, most recently, we've had the control by the executive branch of so much of our lives here since the pandemic came in. We had the bill right at the beginning of session to extend that emergency power," he said.
Click here to listen to the full story.
In the News:
Washington Supreme Court rules state drug possession law unconstitutional after challenge by Spokane woman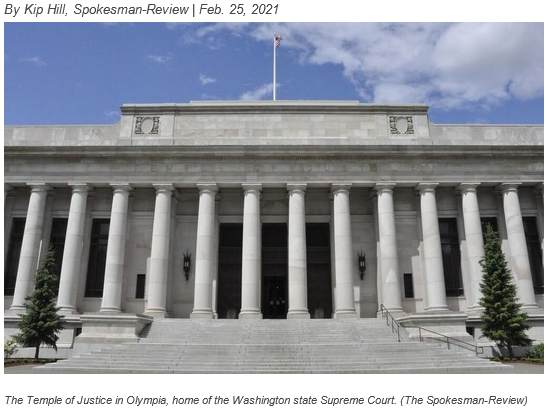 A sharply divided Washington Supreme Court ruled the state's drug possession law unconstitutional Thursday after a legal challenge by a Spokane woman. The 5-4 decision is likely to prompt state legislators to rewrite the drug possession law. …State Sen. Mike Padden, R-Spokane Valley, called the ruling "concerning" because of its potential implications on public safety.
"People feed their drug habits by a lot of other criminal activity," said Padden, the ranking member on the Senate's Law and Justice Committee.
The Legislature's deadline for getting new bills out of committee has already passed, Padden said. Any changes to the state's criminal statute to include language that would comply with the majority opinion would need to be taken up as an amendment to another bill, he said.
In the News:
Bill requiring police intervention passes Senate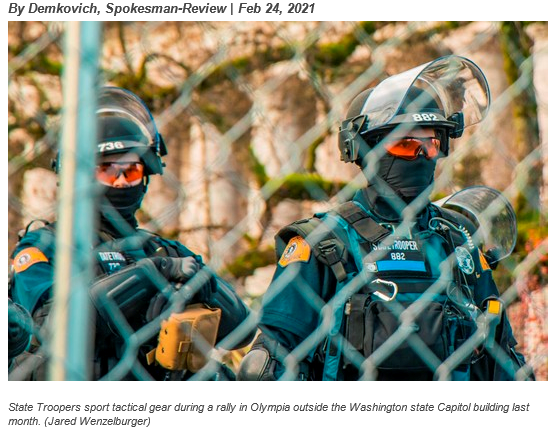 The Washington Senate passed a bill last Tuesday that would require police officers to intervene and report when they see another officer use excessive force, part of Democrats' sweeping police accountability package.
The bill passed on party lines, despite Republican opposition to the bill's "ambiguity."
…Republicans had concerns about the language of the law being too broad and introduced amendments that would have further defined certain portions of the bill, and specified which law enforcement officers would be required to intervene.
…Sen. Mike Padden, R-Spokane Valley, introduced an amendment that would have created a "clear, objective standard" for excessive force in attempt to give better guidance to law enforcement officers.
"Without them, we have anarchy," Padden said. "That is a concern of mine where we're headed."
Ambiguity in the bill was a concern brought forth by law enforcement organizations in committee hearings as well. Representatives from the Washington Association of Sheriffs and Police Chiefs, the Washington Council of Police and Sheriffs and the Washington State Patrol Troopers Association testified in the "other" category. They were in support of creating a consistent statewide policy to intervene but thought some areas needed better definitions.
Legislative Update:
Senate approves felony DUI look-back proposal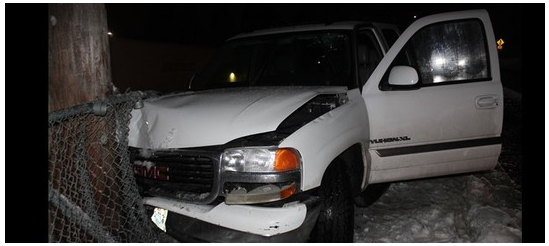 Yesterday, the Senate voted 41-7 to approve Senate Bill 5054, our measure aimed at strengthening the state's felony-DUI law and reducing the pain and suffering faced by victims of impaired drivers. The bill would extend the "look-back" in DUI cases, allowing courts to consider convictions over the previous 15 years during sentencing.
Washington makes the 4th DUI conviction a felony, but under state law, courts may only consider convictions within the previous 10 years.
We know repeat offenders pose the greatest danger on our roads and highways. Right now, during the pandemic, traffic is down 10 percent or more, but impaired driving is up substantially. So, the need for this legislation is stronger than ever.
We need to end the scourge of impaired driving and prevent this most unnecessary loss of life.
Legislative Update:
Anti-SLAPP legislation passes Senate
Uniform Public Expression Protection Act would restore critical free-speech protections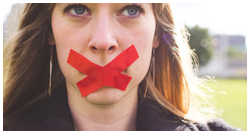 The Senate voted last week 46-0 to approve our measure to help protect citizens, whistleblowers and members of the news media from frivolous lawsuits aimed at stifling freedom of speech and the discussion of legitimate public issues.
The right to petition the court to address legitimate legal disputes is an important principle that should be protected, but our courts should never be used as a means to deny citizens their fundamental First Amendment free-speech rights or silence victims from exposing criminal activities. At a time when civil debate of public issues is more important than ever, we cannot allow people to use expensive lawsuits as a weapon to silence or bankrupt others.
In the News:
Freedom Caucus Senators propose transportation plan that relies on only existing tax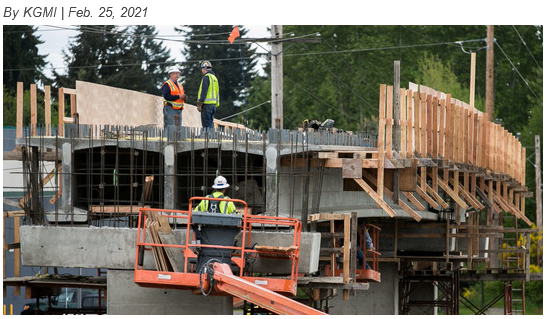 A group of Republican state senators has proposed a transportation plan that would rely solely on the existing sales tax on motor vehicles.
Senator Mike Padden said taxes don't need to be raised given consistent increases in tax collections, adding that there's plenty of money for the general fund. The Senators say the plan's funding source would keep up with inflation.
42nd District Senator Doug Ericksen, a Ferndale Republican, says the plan will still bring in 10 billion dollars over the next decade. Ericksen says he thinks it's a solution that the people of Washington state support and they would much prefer this concept than tax increases.
The plan was introduced by the recently formed "Freedom Caucus" of the state Senate.
Click here to read or listen to the full interview.
Click here learn more about the Freedom Caucus transportation plan.
Contact us!
If you have a question or concern about state government, please do not hesitate to contact our office. We are here to serve you!
Phone: (360) 786-7606
Street address: 106 Irv Newhouse Building, Capitol Campus, Olympia, WA 98504
Postal address: PO Box 40404, Olympia, WA 98504
Email address: Mike.Padden@leg.wa.gov