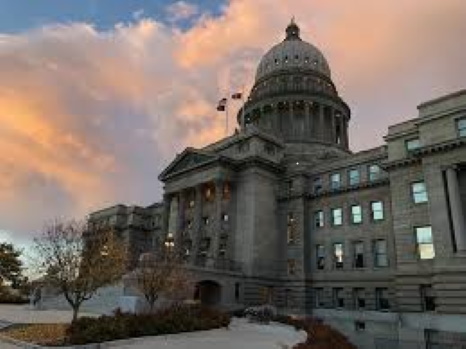 Capitol Clarity, the Idaho Legislature, and reevaluating Idaho's "go-on rate"
Report from Idaho Lt. Governor Janice McGeachan
Idaho Legislature
After six weeks, the Idaho Legislature has introduced 369 bills and resolutions. Despite this significant number, only a few have passed. My good friend Rep. Judy Boyle made some excellent points on the House floor earlier this week about this problem and the growing frustration among Idahoans.
"We're now on the sixth week and the thirty-seventh day, with no legislation to restore constitutional law and freedom that our citizens have been petitioning us for in every way they could imagine," she said. "They don't understand our processes and sometimes neither do we."
She went on to discuss the suffering of Idahoans and the increase in self-harm brought about by the government's response to the coronavirus. Speaking on behalf of the conservative coalition within the Idaho House, she concluded, "This is America; this is Idaho, and I hope that our colleagues will join with us in restoring our constitutional rights."
You can watch the 2-minute video of Rep. Boyle's remarks at this link <https://idaho.us20.list-manage.com/track/click?u=e3875bbfb3b5e12e4d4ebffe5&id=7fb7e93efa&e=dd1ce7dddf> .
Capitol Clarity – Week 6
This week we had a presentation from Forest, a 16-year-old Idaho homeschooler who spoke about the history of homeschooling in Idaho and his own experience being homeschooled.
We also heard from Benjamin and Tonya, two Boise State University students, who spoke about the insidious social justice agenda that has taken over the higher education process in our state. Tonya spoke about her nursing program and the many "brainwashing subjects" students must endure to obtain a degree. She calculated that the equivalent of three semesters of the nursing program are dedicated to these unnecessary social justice subjects.
Finally, we heard from Rep. Aaron von Ehlinger (R-Lewiston) and Rep. Ben Adams (R-Nampa) about their time serving in the military and what they learned from the experience.
Rep. von Ehlinger spoke about the Afghanistan War that is approaching two decades in length, and the reality, exposed by the Afghanistan Papers, that the war was unwinnable and the American public was intentionally mislead. "This can go on no longer," he said. "Not every country in this world can be saved or even improved upon all that much, and it's something that we need to realize as a nation."
Rep. Adams — who served in Afghanistan a decade after Rep. von Ehlinger — joined the Marines and served two tours of duty. He spoke about the failures of the war and his efforts to advance "Defend the Guard" legislation to support returning war powers to Congress. "I love this country too much to sit down and watch it get flushed away in some other country," he said.
You can watch the full video of Capitol Clarity – Week 6 at this link <https://idaho.us20.list-manage.com/track/click?u=e3875bbfb3b5e12e4d4ebffe5&id=bb5e7c34da&e=dd1ce7dddf> .
<https://mcusercontent.com/e3875bbfb3b5e12e4d4ebffe5/images/0522ff10-2f7c-4460-9b4e-0ff7f85cca8d.jpg>
Upcoming Capitol Clarity — Week 7
Week 7 of Capitol Clarity will feature a model committee meeting with members of the public serving in the role of legislators, hearing the introduction of a bill, and going through the full committee process. Members of the audience will be able to testify in favor of or against the proposed legislation.
This special event will take place next Thursday (February 25) at noon in the Lincoln Auditorium.
Follow this link <https://idaho.us20.list-manage.com/track/click?u=e3875bbfb3b5e12e4d4ebffe5&id=0690dab703&e=dd1ce7dddf>  to RSVP to the Facebook Event for Capitol Clarity — Week 7.
State Board of Education
The Idaho State Board of Education met this week, and one of the topics up for discussion was Idaho's "go-on rate," a measure of how many Idaho high schoolers go on to college. This metric looks primarily at the number of students who go directly from high school to college without taking any time off for work, travel, mission trips or other endeavors. As you might expect, the number of Idaho high school graduates who eventually seek higher education is noticeably higher that the number who go to college immediately.
Another flaw with this metric is that it looks only at high school graduates who enroll in traditional higher education programs such as those offered by colleges and universities. It does not account for those who enter certification or apprenticeship programs that are less than one year in lieu of traditional higher education. I believe we should recognize that these students also choose to "go-on" to post high-school education, albeit via a different path.
With these ideas in mind, I sent a letter to the Board encouraging them to reevaluate their metrics and to consider broadening the definition of the go-on rate to more accurately reflect the wide range of educational opportunities available to our high school graduates.
You can read the full letter below.
<https://mcusercontent.com/e3875bbfb3b5e12e4d4ebffe5/images/86b288eb-4b12-45f0-a523-d8ed20217b56.jpg>
Sincerely,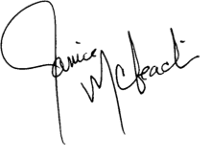 Lt. Governor Janice McGeachin
<https://idaho.us20.list-manage.com/track/click?u=e3875bbfb3b5e12e4d4ebffe5&id=a1cb73fd40&e=dd1ce7dddf>
Copyright © 2021 Idaho Lt. Governor, All rights reserved.