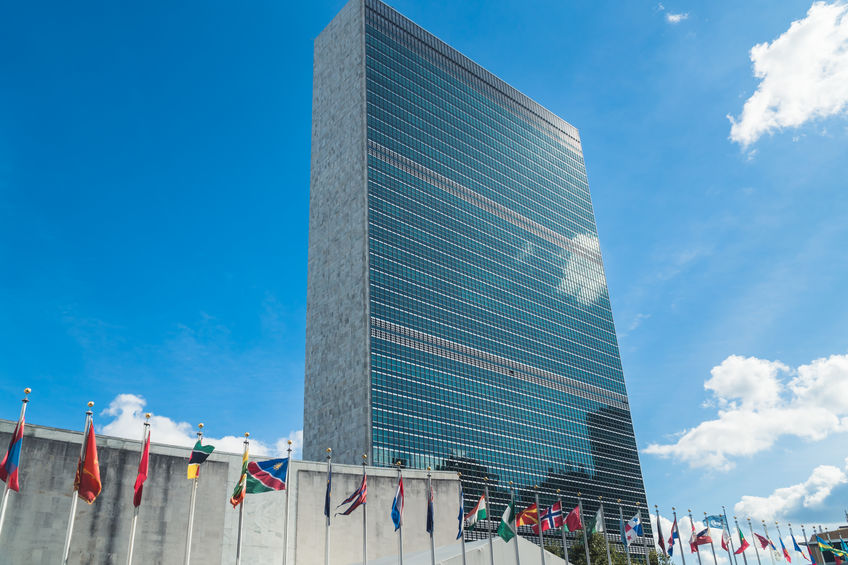 Money, mandates, and demands: Day 1 of UN Biodiversity meetings
By Adam Houser
While America reels from ongoing covid lockdowns and winter storms that have caused much of the nation to lose power, the UN isn't wasting time, and is still working to enact its environmental agenda.
All this week, virtual meetings for the United Nations Convention on Biological Diversity (CBD) will be taking place, and member nations from across the world will be discussing the UN's post-2020 Global Biodiversity Framework.
What is this Framework? According to the official UN document, its purpose is "to ensure that, by 2050, the shared vision of living in harmony with nature is fulfilled."
While that may sound nice and good, specifically, the Framework calls for 30% of all land and water on the planet to be under a protected status by 2030. The document additionally plans out that, "By 2030, 50% of land and sea areas globally are under spatial planning addressing land/sea use change…"
Many details of what this exactly means have yet to be revealed. But the general idea is that the UN wants a massive increase in the government control and planning of how land and water are used, all in the name of saving the planet.
During day one of the virtual meetings to discuss these plans of the CBD, delegates used a whole lot of buzzwords, including ones like "resources" and "means of implementation." Which in laymen's terms, most likely mean taxpayer dollars and penalties for noncompliant nations.
The presentation given by the Netherlands was especially eye-opening. Their representative concluded remarks by saying: "A higher level of political commitment and means of implementation needs to be secured."
That's codeword for putting the political pressure on nations not shelling out enough money to get on the green bandwagon, or in other words, countries like the United States.
But the Netherlands presentation didn't stop there. They used the second half of their three-minute time slot to feature an "officially elected youth representative" of their delegation.
"The youth may not be old enough to vote or old enough to make decisions," the youth representative said, "but we are old enough to be witnessing and experiencing the future effects of the biodiversity crisis. You are now deciding on that future, so let us contribute to your conversations."
The representative went on to lament that other nations do not have a band of young green representatives, saying: "it strikes us that we are still, as far as we know, we are still the only youth delegates who are member of a party delegation to the CBD."
She ended by asking all nations to elect such representatives: "We would therefore like to call on all parties to include youth representatives in their delegation. Enable the youth to inspire in science and surprise you, a conference full of adults."
It is unclear whether each nation will be recruiting and sending armies of "Gretas", like the Netherlands has called for, to attend these conferences.
Brazil focused part of their comments on the "monitoring framework" of the goals, which is a buzzword for the UN making sure all nations are doing what they said they'd do.
"As for the monitoring framework, we should avoid any additional burden on developing countries in gathering information and reporting," Brazil's delegate said. "We need to address the issue of means of implementation. In particular through new and predictable financial flows."
There's that "means of implementation" term again. Notice how it is coupled right next to the "financial flows" comment. Like most UN climate and environmental programs, wealthy nations will be tapped to pay the bill.
Towards the end of the meeting, the delegate from Peru made one very interesting comment, saying, "we need to have a green response" to the ongoing pandemic and associated crises.
Terms like "green response" and President Biden's often-used "build back better" are directly related to the World Economic Forum's plan to use the pandemic to shift away from capitalism towards a more government-controlled, socialist style of governance and economics.
A recent video debuted from the World Economic Forum stated, "You'll own nothing, and you'll be happy," when referring to their new economic model they have planned for the world.
These meetings for the UN's CBD will continue throughout the week. Check back at cfact.org for continued updates and reporting.
Author
Adam Houser coordinates student leaders for CFACT's collegians program and writes on issues of climate and energy.
From cfact.org