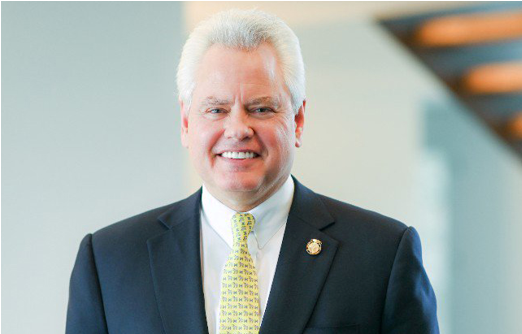 Idaho's universities discriminate based on sex, foster tokenism, harm successful women
By Anna Miller
A number of programs and scholarships at the University of Idaho and Boise State University appear on their face to discriminate on the basis of sex. These universities use taxpayer dollars to enforce anti-male rules, which fosters tokenism and harms the reputations of successful women.
Several statutes prohibit discrimination in higher education. The most famous of those statutes is Title IX on the federal level. Idaho also has a recent amendment to its Human Rights Amendment (HB 440 passed in 2020) that bans state sponsored discrimination in public education on the basis of race and sex, among other things.
First let us consider the University of Idaho's programs. Think of yourself as a male. Ask yourself, "Would I feel included if I applied to this program?"
Consider University of Idaho's Women in Science Society. Just based on its name, would you apply to this program if you were a male?
Then dig deeper. The group has an Instagram page, that communicates that the group is for all women but no men. Its mission involves "supporting and motivating the undergraduate Women in STEM at the University of Idaho." The same is true of the group's Facebook page. All its pictures are of women. Would you join as a man?
Incredulous as the university sponsored discrimination is, you might turn to the university's description of the group. "The club provides support, networking and other opportunities for college women studying in STEM fields. By providing women the chance to attend conferences … we ensure that the next generations of engineers, scientists, technology developers, and mathematicians are diverse and equal."
Would you feel welcome to join as a man?
Also consider the University of Idaho's Women in Engineering program. It conducts a Women in Engineering Exploration event that appears to be open to only women. It boasts of having 250 seventh to 12th grade girls participate in a Women in Engineering and STEM-related outreach event. There is a Women in Engineering Networking Dinner. There is a Women in Engineering Day for 11th and 12th grades. Public photos for these events show no men. Similar programs do not exist specifically for men. Would you feel welcome as a man to join any of these groups?
University of Idaho is not alone in this. Boise State University's Chickadees program is ongoing.  According to its website, "The Chickadees will host an Information Night for high school females [only] who may be interested in joining the team." (emphasis added) Its advertising suggests that it emphasizes the role of girls or women as it claims to promote "all-girls" robotics teams. Pictures have only females. Its very name suggests an emphasis on females. Would a reasonable man think he could join the Chickadees?
There is more. Boise State's  National Education for Women's Leadership Idaho (NEW) is a female-only "leadership program designed to inspire young women [but not men] to become leaders in their communities. The Center for American Women and Politics (CAWP) designed this program to address "the under-representation of women in American politics." (emphases added) This program discriminates on its face, as its title suggests. The picture on the website suggests the same, as no men appear to participate in the program. The program aspires to achieve several kinds of diversity but not diversity with respect to sex.
All of this appears to violate federal law. It may also violate Idaho's amendments to the Human Rights Act.
When complaints were filed against Idaho State University on these grounds, it discontinued these kinds of programs, knowing they violated federal and state laws. Will Boise State and University of Idaho discontinue its programs that are in violation of federal and state law?
Now, let us turn to scholarships.
Boise State is worried about the problem of discrimination, but it has not gone far enough to remove its discriminatory behavior. Boise State hosts a "Scholarships for Women" page on its website. The website itself, hosted by the Gender Equity Center, suggests that only women can apply. No similar webpage is offered to support men searching for scholarships on the Boise State website. Would you as a man dig deeper into a website for scholarships if it was called "scholarships for women?"  It certainly gives the impression that men are excluded.
Nevertheless, let us say you persisted and looked at the different scholarships that were available. The Alice Schafer Prize goes to "an undergraduate woman for excellence in mathematics," for instance. There are many others. Would you as a man think you could apply for these scholarships? No way.
Boise State also lists more than a dozen sex-specific scholarships from external sources, all of them female-only. There are no external male-only scholarships listed or promoted, even though thousands of scholarships exist across the country.
Both the University of Idaho and Lewis-Clark State College have the same problem on a lesser scale. Idaho's Martha Jane Jamison Whitman Scholarship can only be given to a female student, while Lewis-Clark has the Fisher-Clark Memorial Endowed Scholarship. No specific scholarships are targeted for men. Would a man think such scholarships are open to him? It buggers the imagination.
In the case of Boise State, however, once you click on the individual scholarships sponsored by the university itself, they remove the requirement that the scholarships go only to women. It is only women on the first level, only women on the second level (and reasonable men would probably have given up by that point), but then in the fine print it says, "never mind." This seems to be Boise State's way of grudgingly complying with non-discrimination law.
Practices such as these are facially discriminatory according to federal code 106.37(a)(1), which couldn't be clearer.
Institutions cannot
"On the basis of sex, provide different amounts or types of such assistance, limit eligibility for such assistance which is of any particular type or source, apply different criteria, or otherwise discriminate." (emphasis added)
While there are some exceptions to this general rule, "the overall effect of the award of such sex-restricted scholarships, fellowships, and other forms of financial assistance does not discriminate on the basis of sex" (106.37(b)(1)).
University of Idaho and Boise State University discriminate because they are pursuing a diversity agenda in conflict with national law and Idaho law. The University of Idaho has instituted specific benchmarks for diversity hiring in its strategic plan, for instance, as our upcoming report on the university will show. "Diversity" to these universities means sex-based discrimination.
Aside from federal and Idaho law, there is an even greater moral problem with public universities using taxpayer dollars to discriminate against students on the basis of sex. Women especially should not support their tax dollars being sent to universities that discriminate against their husbands, brothers, sons, or friends. Women are, obviously, capable of earning scholarships and being accepted into prestigious programs without tokenistic handouts from diversity activists who believe they must unlawfully discriminate against men to allow women to succeed. The anti-maleness of these scholarships and programs suggests women are not independently capable of competing for entry into male-dominated fields. Universities who foster sex-based tokenism discredit and harm the reputation of successful women who are deserving of rewards and positions in society by judging them based on their sex instead of their merit.
Boise State and the University of Idaho will continue enforcing sex-based discrimination and fostering tokenism for as long as they can get away with it. Are we the people going to let them get away with that?
From idahofreedom.org