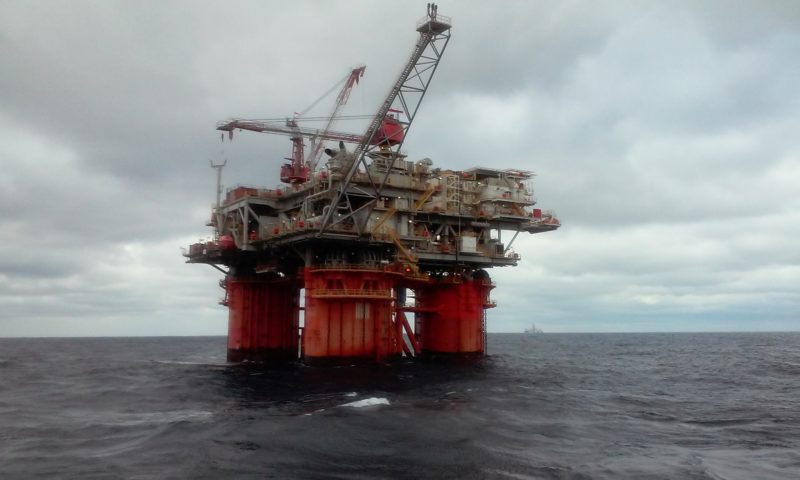 NOIA President: 'Negative consequences' from Biden's leasing pause
"This decision is contrary to law and puts America on a path toward increased imports from foreign nations that have been characterized as pollution havens. Any pause of American energy opportunities will do untold harm towards American economic, energy, and environmental progress. Reducing American offshore oil and gas development means lost jobs, increased greenhouse gas emissions, and less funding for outdoor parks and recreation activities for urban, underprivileged communities. There is no shortage of negative consequences from this leasing pause." — Erik Milito, President of National Ocean Industries Association, in Offshore Magazine – January 27th, 2021
In Episode 146 of District of Conservation, Gabriella chats with Erik Milito. He serves as president of National Ocean Industries Association. He previously worked for American Petroleum Institute. NOIA "represents and advances a dynamic and growing offshore energy industry, providing solutions that support communities and protect our workers, the public and our environment."
Their chief objectives include:
To promote the common interests of the members of the offshore energy industry.
To educate the public and policy makers with scientifically grounded information about the
industry and its impact on our everyday lives.
To serve as a resource for the government and other stakeholders.
To influence public policy in support of the offshore energy industry.
To promote the role of a competitive, fair and free market in the development of offshore
energy resources.
To facilitate a meaningful energy dialogue from diverse perspectives.
And much more.
Listen on Apple Podcasts:
Learn more about them here. Follow NOIA on Facebook, LinkedIn, and Twitter.
Make sure to SUBSCRIBE to the podcast.
Author
Gabriella Hoffman is a Media Strategist and Award-Winning Outdoor Writer. She hosts the "District of Conservation" podcast and CFACT's original YouTube series "Conservation Nation." Learn more about her work at www.gabriellahoffman.com
From cfact.org