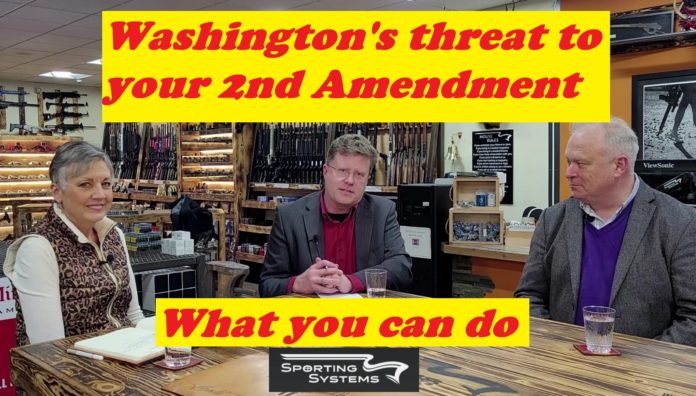 Washington threats against your 2nd Amendment Rights – Interview update and what you can do
By Glen Morgan
We recently interviewed Senator Lynda Wilson (18th LD) and Representative Jim Walsh (19th LD) to discuss this year's crop of anti-gun and anti-2nd Amendment bills in the legislature. More importantly, we discuss what you can do to help stop them.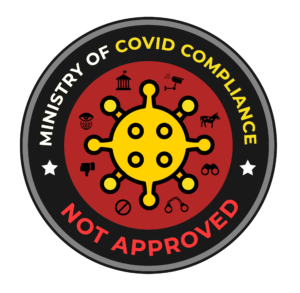 The Washington State legislature, and the special interests who influence it, every year try to push for more and more regulations and laws that restrict the ability of average citizens to keep and bear arms to defend themselves. Most of the special interests who push for this are funded by billionaires who are surrounded by teams of armed guards all the time, yet they believe the little people should not be allowed to own firearms to protect themselves. This is always the way it has been when discussing the 2nd Amendment and the right to own firearms to protect the people. The elites vs. the common person.
This legislative session is no different. We had an opportunity to interview Representative Jim Walsh (19th LD) and Senator Lynda Wilson (18th LD), who are both strong 2nd Amendment supporters and experienced at both defending our rights as activists before they were elected, and now as elected officials in Olympia. Sporting Systems, located in Vancouver, Washington were generous enough to let us use there facility to host this interview (go to their website here). Also, as we discussed in this interview – the Washington Civil Rights Association is actively involved in helping us protect our civil rights. You can find their website linked here.
This video original was launched on our You Tube channel on February 2, 2021. If you have not yet subscribed to our YouTube channel, please go here and do so.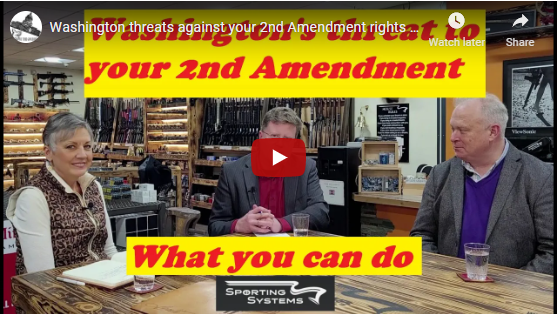 OUR CONSTITUTION BEGINS WITH THE PHRASE "WE THE PEOPLE."  IT WAS THE FOUNDERS' INTENT THAT GOVERNMENT BE CREATED BY THE PEOPLE, TO SERVE THE PEOPLE.  IT WASN'T THEIR INTENTION FOR THE PEOPLE TO SERVE THE GOVERNMENT.  IT WAS ALWAYS INTENDED THAT GOVERNMENT WHICH FAILED TO SERVE THE PEOPLE SHOULD BE "ALTERED OR ABOLISHED."  UNTIL WE RETURN TO THE FOUNDER'S INTENT, WE REMAIN WE THE GOVERNED…
Additional Background articles and documents:
Four billionaires can't buy competency for Anti-Gun Initiative, now multiple legal challenges in court
The Olympian – July 16,2018 – "I-1639 Initiative flaw – can anyone fix it?"
The Union Bulletin – July 31, 2018 – "The signature gathering for gun initiative seems to have been flawed"
August 2, 2018 – Opening Brief by Second Amendment Foundation against I-1639 – Thurston Superior Court Case #18-2-03747-34
July 27, 2018 – SAF – First Amended Application for Citation and Injunctive Relief against I-1639 – Thurston Superior Court Case #18-2-03747-34
July 27, 2018 – NRA Writ of Mandamus & Injunctive Relief suit – Thurston Superior Court Case #18-2-03747-34
Washington Secretary of State – July 6, 2018 – press release
AG's ballot title for I-1639 issued May 9, 2018
Final Text of proposed Initiative 1639
Judge Murphy – final order to change ballot title for I-1639 – June 7, 2018
The Billionaire's anti-gun initiative (I-1639) and why I'm challenging the AG's ballot title
Q13-Fox – "Secretary of State: 'Significant' constitutional concerns raised over petition format for gun measure I-1639"
MyNorthwest.com – Todd Herman – "Gun control initiative puts Sec. of State Wyman in awkward position"
Safe communities safe schools PAC C1PC (filed with PDC)
Tacoma News Tribune – "Second Amendment group asks court to block gun initiative from the ballot"
Everett Herald – "Editorial:  Reject procedural challenge of gun-control measure"
Union Bulletin – "Initiative petitions must strictly follow the law"
My Northwest.com – Todd Herman – "I-1639 gun initiative reaches required signatures; opponents launch lawsuit"
AG Ferguson – donations from Pacifica Law Group – 2012 & 2016 campaigns – simple list not including spouses or relatives
Glen Morgan's Filed Ballot Title Petition – I-1639- 18-2-02564-34 – May 16-2018
Ballot Title Challenge to I-1639 – Consolidated Case Schedule Order (under Case #18-2-02506-34)
Agreed Motion To Consolidate ballot title challenges to I-1639
Glen Morgan – Opening Brief – Ballot Title Petition – I-1639 18-2-02564-34 – May 21, 2018
AG response to petitioners ballot title challenge – I-1639 – May 24, 2018
I-1639 -Sponsors' Response Brief to ballot title language challenge – May 24, 2018
Joe Wilson challenge to ballot title  – I-1639 – May 16, 2018
Opening Brief of Joe Wilson, Pro Se – I-1639 Ballot Title challenge – May 21, 2018
Sponsors – Petition to Appeal Ballot Title – I-1639 – May 16-2018
NRA's Opening Brief – Ballot Title Challenge I-1639 – May 21-2018
Liberty Park Press – May 17, 2018 – "Ballot Title Challenges Filed v. WA Gun Control Initiative"
The Conservative Firing Line – May 17, 2018 – "WA initiative battle heats as gun control measure challenged"
Ammoland – May 26, 2018 – "West Coast Plutocrats target Washington State gun owners again"
Seattle Times – May 21, 2018 – "Paul Allen, Nick Hanauer give $1M each to Washington state initiative pushing new firearms regulations"
MyNorthwest.com – May 22, 2018 – "Nick Hanauer hates big money but just donated $1 million to anti-gun initiative"
GunMag – May 22, 2018 – "Anti-Gun Billionaires Pour Money Into WA Gun Control Initiative"
NRA-ILA – May 17, 2018 – "Washington: NRA Files Legal Challenge Against Misleading Ballot Title for Gun Control Initiative"
Washington State Wire – April 25, 2018 – "AG Ferguson announces support of gun-related initiative"
NW News Network – April 23, 2018 – "In Unusual Move, Washington Attorney General Endorses Gun-Related Ballot Measure"
Washington State Secretary of State – website tracking proposed initiatives 2018
Why I'm challenging the AG's misleading ballot title for I-1631 – the Carbon Tax
Secretary of State's 2017 initiative and referenda handbook (page 6 was exhibit D)
Published with Permission of wethegoverned.com