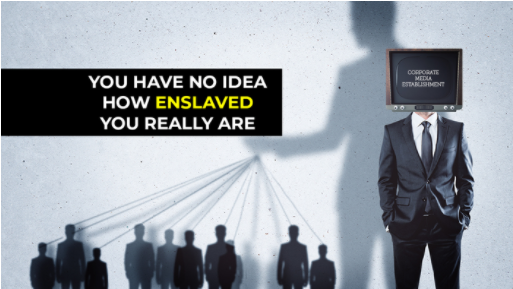 CDC DOGMA: Being indoctrinated at public school is "safe" for children, but doing anything else will spread coronavirus
By Ethan Huff
A new "study" from the U.S. Centers for Disease Control and Prevention (CDC) claims that depriving children of in-person education due to the Wuhan coronavirus (COVID-19) is both misguided and unscientific. Letting kids have a social life or do anything else outside the classroom, however, is still very dangerous and should not be allowed.
The Chinese virus somehow does not spread in public school classrooms, the federal agency insists based on an "analysis" of 397 children under the age of 18 from Mississippi, 154 of which tested "positive" for Chinese germs. The "infected" children supposedly did not "catch" the virus while being indoctrinated by their teachers, but rather while they were hanging out with their friends away from their teachers.
Similar "results" were brought to bear from an examination of 11 school districts in North Carolina, which collectively include 90,000 teachers and students. "Scientists" says that of the 805 students in these districts who tested "positive" for the WuFlu, only 32 "cases" could be traced back to the classroom. The other 773 "cases" occurred in "other community sources."
According to the CDC, the only safe thing for children to do anymore is sit in a public school classroom and have their heads filled with whatever their teachers are telling them. Everything else is simply too dangerous because it could lead to more "positive" test results, and that would be really scary.
"The investigators concluded that these data, together with the observation that rates of infection among teachers and nonteachers were generally similar, indicated that schools were not associated with accelerating community transmission," those involved with the "research" concluded.
Could the real agenda with coronavirus be any more obvious?
These convenient "findings" fall right in line with the Biden regime's new guidelines that aim to reopen all public schools at the K-8 level in about 100 days. China Joe has reportedly requested $130 billion in new funding for K-12 schools to help cover the costs associated with reopening, whatever those are.
Thanks to this fine work by the CDC, Americans who send their children to public schools can rest easy knowing that they little ones are completely safe and protected against the Chinese virus, just so long as they remain under the guardianship of their teachers.
If children can just learn to not speak to their friends ever and avoid going to the playground or doing anything other than listen quietly to their teachers while masked and confined at their own desks, then we can all go back to "normal," says the CDC.
"All recommended mitigation measures in schools must continue: requiring universal mask use, increasing physical distance by dedensifying [sic] classrooms and common areas, using hybrid attendance models when needed to limit the total number of contacts and prevent crowding, increasing room air ventilation, and expanding screening testing to rapidly identify and isolate asymptomatic infected individuals," the authors of the study made sure to add.
Oh, and another thing the CDC wants you to know: Sports are still very dangerous and cannot be allowed because there are no teachers there to indoctrinate your children.
"With 2 vaccines now being distributed under Emergency Use Authorizations and more vaccine options anticipated to be available in the coming months, there is much hope on the horizon for a safer environment for schools and school-related activities during the 2021/22 school year," the report adds, dangling vaccination as the ticket back to "normality."
"Committing today to policies that prevent SARS-CoV-2 transmission in communities and in schools will help ensure the future social and academic welfare of all students and their education."
More of the latest news about the never-ending Wuhan coronavirus (COVID-19) plandemic can be found at Pandemic.news.
Sources for this article include:
From natualnews.com