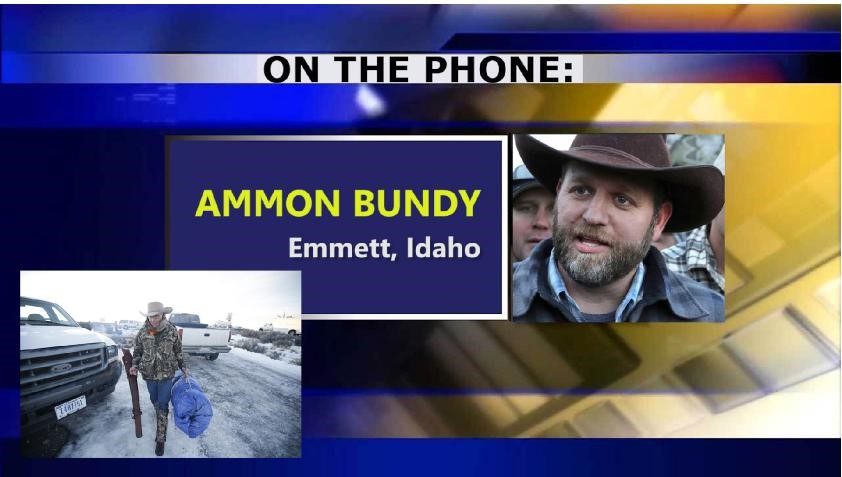 Ammon Bundy discusses the real motive behind the State of Oregon and the federal government of the United States forcibly stopping Lavoy Finicum and company on January 26, 2016.  
The REAL reason Lavoy Finicum was murdered
by the state – Interview with Ammon Bundy
By Casey Whalen
In a recent interview with North Idaho Exposed, Ammon Bundy discussed the real motive behind the shooting and murder of Lavoy Finicum on January 26, 2016. This, after a month long standoff with federal and State of Oregon government, over the occupation of Malheur Wildlife Refuge.
The original reasoning behind using the wildlife refuge as a place of protest was due to a family in nearby Burns, Oregon who had been targeted by the federal government. A jury convicted both Dwight and Steven Hammond, charged on arson offenses after a backfire did damage to lands managed by the U.S. Bureau of Land Management (BLM), on which the Hammonds had grazing rights leased to them for their cattle operation. By law, arson on federal land carries a five-year mandatory minimum sentence.
Ammon Bundy and a group of liberty minded people had assembled at the Malheur Wildlife Refuge in support of the Hammond Family and began teaching the people of nearby Burns, Oregon (and other communities) how to establish a Committee of Safety (CoS) and hold the elected officials accountable by the people, in 3 ways. This immediately piqued the attention of law enforcement and government officials.
Video interview for full details: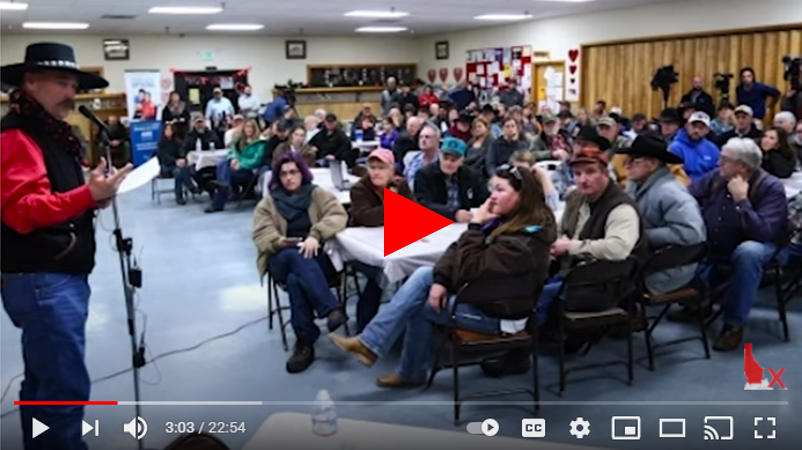 LaVoy Finicum and other occupiers of the Malheur Wildlife Refuge teaching locals about creating a Committee of Safety picqued attention of law enforcement and government officials.
North Idaho Exposed
16.3K subscribers
This channel is demonetized, help support independent journalism via Cashapp: $NorthIdahoExposed, Venmo: @northidahoexposed or PayPal: https://paypal.me/northidaho
Consent of the governed by Jason Hoyt – https://www.amazon.com/Consent-Govern…
Text RIGHTS to 80123 to join the People's Rights Movement, this is national.  We are creating a communications network to dispatch people to assist local business owners or families being oppressed by a tyrannical government.  Text the word RIGHTS to 80123 and visit https://www.peoplesrights.org
GO BACK TO WORK IDAHO AND THE PEOPLE WILL PHYSICALLY ENFORCE YOUR RIGHT TO PROSPERITY. Text RIGHTS to 80123 to stay abreast of any upcoming announcements the Peoples Right's group in the amazing State of Idaho, Washington and soon more states as this is a national movement.  Contact me directly in North Idaho if your business wishes to open and need support:  Casey Whalen – northidahoexposed@protonmail.com
Other platforms:
Bitchute: https://www.bitchute.com/channel/nort…
3speak: https://3speak.online/user/disgruntledgi
Rumble: https://rumble.com/user/northidahoexp…
DLIVE: https://dlive.tv/NorthIdahoExposed
LBRY: https://lbry.tv/@NorthIdahoExposed:e
Spreaker: https://www.spreaker.com/user/13667185
Pexel (my b-roll) https://www.pexels.com/@casey-20197262
This channel is de-monetized, please consider an affordable donation;
Casey Whalen
PO BOX 3041
Coeur d'Alene, Idaho 83816
Public record board Inland NW: https://northidahoexposed.wordpress.com/
Copyright Disclaimer under Section 107 of the Copyright Act 1976, allowance is made for "fair use" for purposes such as criticism, comment, news reporting, teaching, scholarship, and research. Fair use is a use permitted by copyright statute that might otherwise be infringing. Non-profit, educational or personal use tips the balance in favor of fair us