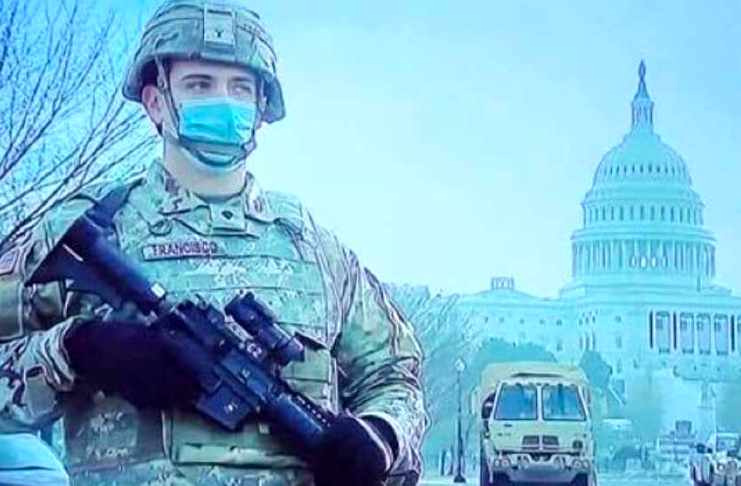 Biden's fascist team wants the troops' ammo so they don't kill him
By M. Dowling
Biden's transition team is insane. They are the ones who wanted a huge army in D.C. for a virtual inauguration, but now they want to take away all the ammo and magazines from the men/women who voted for Trump.
The team of idiots says that they are afraid the National Guard who support President Trump might kill Biden on Wednesday. Therefore, they asked commanders to confiscate all ammo and magazines.
How disgraceful and insulting.
Biden's team asked if it would be possible to determine which soldiers voted in GOP primaries or who have contributed to GOP candidates so commanders could station them away from the president-elect.
The request was refused.
These people are fascists and they are dangerous.
I guess we can all go rally then? They can't shoot us.
What about the Secret Service? Who on the Secret Service voted for Trump? We need their guns too. What about the police? We need their ammo too.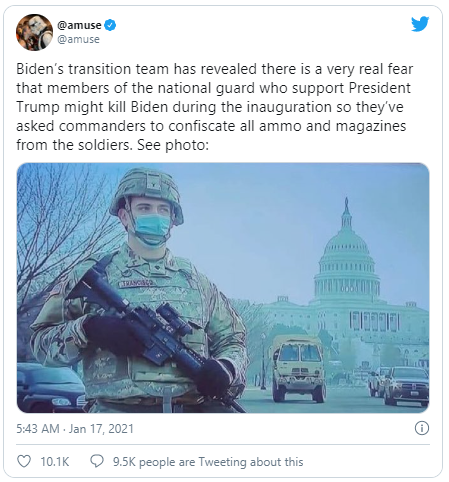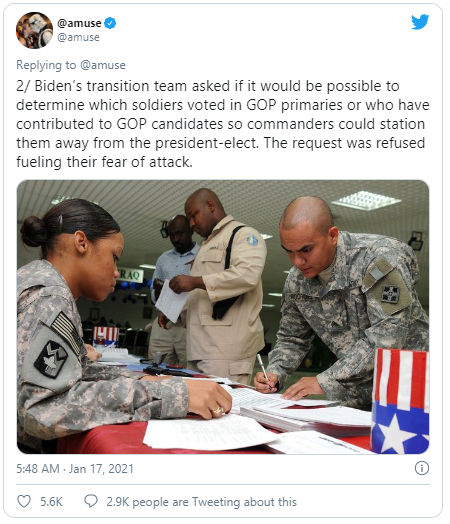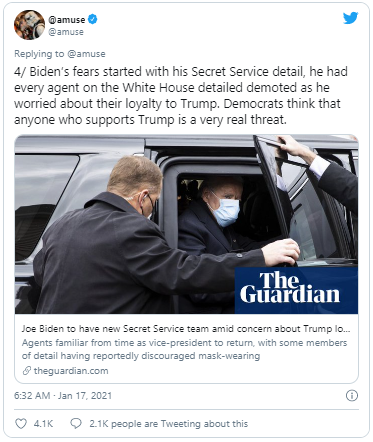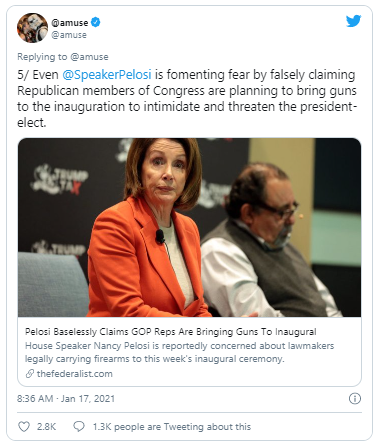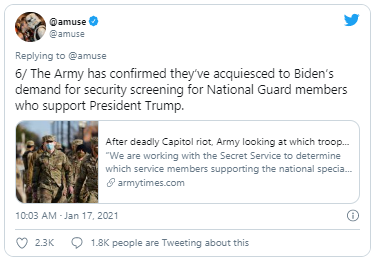 These dirtbags are paranoid.