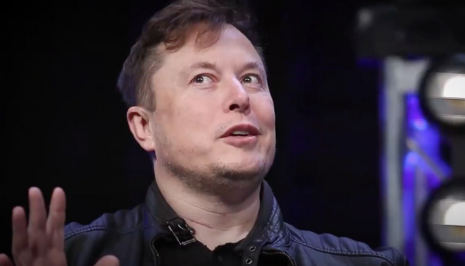 Elon Musk Condemns Big Tech as Unworthy 'Arbiter of Free Speech'
SpaceX and Tesla CEO Elon Musk scorched Big Tech companies for being the collective "arbiter" of free speech in modern America.
Musk commented on a satirical article regarding the mass-censorship of President Donald Trump after the U.S. Capitol riot on Jan. 6 by tweeting: "A lot of people are going to be super unhappy with West Coast high tech as the de facto arbiter of free speech." A Tesla fan account replied to his statement: "West Coast high tech has to make the distinction between banning hate speech and banning speech it hates." Musk appeared to agree: "This is an important distinction."
"Musk also launched an on-brand criticism of political correctness when he tweeted, "Legalize comedy," to which the official account for the "Free Speech Social Network" Gab replied: "Make Speech Free Again."
Musk has blasted Big Tech censorship before. He responded to Amazon censorship by demanding the Big Tech's monopoly be destroyed. "Musk tweeted it's 'time to break up Amazon' after the tech giant temporarily blocked the publication of author Alex Berenson's book 'Unreported Truths about COVID-19 and Lockdowns: Part 1: Introduction and Death Counts and Estimates," ReclaimTheNet reported in June.
Musk has also suggested that internet users embrace alternative platforms.
Musk also told his followers to use encrypted messaging app Signal in lieu of Facebook-owned WhatsApp, in response to WhatsApp's recent policy update.
From newsbusters.org