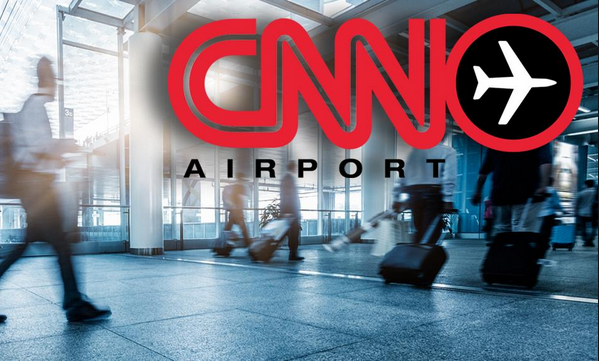 CNN'S Airport Contract Ends After 30 Years – FINALLY!
By Kari Donovan
The RADICAL leftwing media took a serious blow on Tuesday when CNN announced that their three-decade stranglehold on travelers was over, with the end of their contract for their CNN Airport Network.
"Jeff Zucker has notified CNN staff that "the CNN Airport Network will end operations as of March 31." "The steep decline in airport traffic because of COVID-19, coupled with all the new ways that people are consuming content on their personal devices, has lessened the need…" posted Oliver Darcy.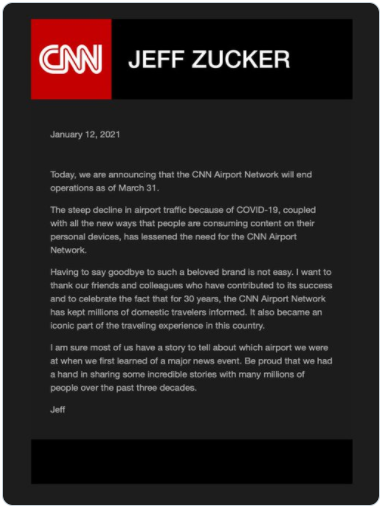 OneMileAtaTime.com reported on the story:
"CNN Airport Network will end operations on March 31, 2021. This curated network was around for almost 30 years, and is coming to an end for two reasons:
The coronavirus pandemic has greatly decreased the number of people in airports
People are consuming media differently than before, in particular due to how popular personal devices have become
The business model was that CNN would pay airports to exclusively provide this content, and in turn would make money off advertising. With the way consuming media has changed, along with reduced viewership, the economics just don't make sense anymore."
CNN Airport Network is available 24/7 at 58 US airports, which includes 2,400 gates, with a purported 329 million annual viewers.
The New York Post reported: "Air travelers will no longer get their news from CNN."
From citizenfirstnews.com