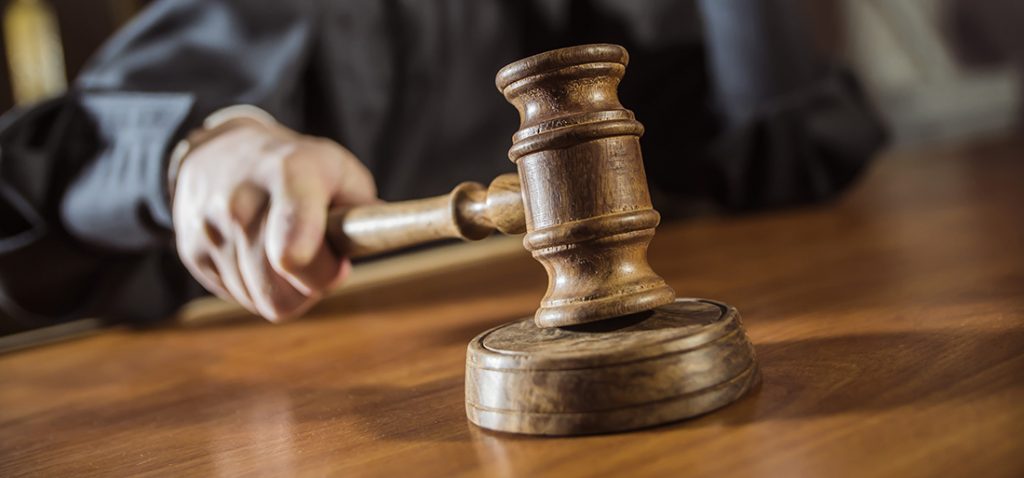 Supreme Court denies justice for thousands of Idahoans
By Matt Tobeck
Americans have a constitutional right to a fair and speedy trial, but the Idaho Supreme Court is arguably denying justice for thousands of Idahoans by suspending jury trials indefinitely, using Covid-19 as an excuse. There's no telling when juries will again be empaneled, but the Supreme Court has signaled it could be until at least March before the wheels of justice are once again spinning.
This endless delay is bound to cause harm to the judicial system and the people trapped in it. As Idaho lawyer Edward Dindinger said, "The Idaho Supreme Court's orders suspending jury trials have kept criminal defendants from resolving their cases and moving on with their lives, as well as indefinitely delayed civil relief to those Idahoans who have been injured by others. It is hard to imagine a greater prejudice to one of our most fundamental constitutional rights."
Said differently, there are people who have been charged with a crime, awaiting a trial that will not come well into 2021. There are also Idahoans awaiting the resolution of civil cases that have also been left on hold.
Even once the Supreme Court gives the "all clear" and allows jury trials to resume, a backlog of cases awaits the court system which will likely have to make due with the same number of judges, clerks, bailiffs, and defense attorneys processing cases in turn.
Courts are still functioning with respect to non-jury trial proceedings, predominantly using video communications such as Zoom and Webex, doing so with reduced in-person staff. However, according to the Administrative Office of the Idaho Supreme Court, the number of pending criminal cases in Idaho has increased 22% between January and December, from 33,527 to 40,943. Civil cases numbers have stayed fairly flat during this time period.
The average number of jury trials set for 2021 per month is currently 78% higher than the number of pre-pandemic monthly jury trials.
That increase comes despite courts increasingly pushing for and obtaining resolution for criminal cases using mediation in place of the jury trial process. It also comes despite parties being pressured to settle civil cases they would likely not settle if jury trials were available. Additionally, to try and keep jails from getting overcrowded, courts are allowing non-violent suspects to be released without bond.
For those indefinitely awaiting trial, particularly those being detained for an accused crime, the repercussions of suspending jury trials are quite severe. In a judicial system such as ours, which treats every person as innocent until proven guilty, the indefinite detention of those persons accused of a crime that warrants detention is an injustice in itself, as people sit in jails for crimes they may not have committed.
Idaho Code 19-3501 requires criminal actions to be dismissed by the state within six months of the date of a person being arrested "if an indictment or information is not found against him and filed with the court." However, this portion of code also states this criteria does not apply if "good cause" is shown for such detentions.
To satisfy this portion of code, the Idaho Supreme Court has been invoking Idaho Court Administrative Rule 48, which allows closure of court operations in the event of an emergency that threatens the safety of court personnel.
Similar to previous suspensions, the Court's order stated this latest suspension is meant "to address the substantial health and safety risks upon all jury trial and grand jury participants" brought by COVID-19.
In its reasoning for suspending jury trials, the Court additionally noted, "Both jury trials and grand jury impenelment proceedings require groups of people to congregate in indoor settings. In addition, in both types of proceedings, some participants are not voluntarily present, but rather are required under penalty of law to appear and participate."
It's unclear why the Court does not believe, even given current COVID-mandates, why recommended social distancing measures cannot be followed in courtrooms of all places, given the large space most courtrooms occupy. It is also unclear why the Court believes those proceedings could not, at least in part, be monitored with the aid of video feeds, as is currently the case with other court proceedings.
Additionally, while courts are declaring congregating in courtrooms to be dangerous activities, they seemingly forget the injustice of housing people in jail who may or may not be guilty of a crime. They are just as susceptible to being infected with COVID-19 as anyone else.
As is the case with other COVID-19 restrictions, it appears the repercussions of partially closing down Idaho's judicial system will also be substantial and long lived.
From idahofreedom.org