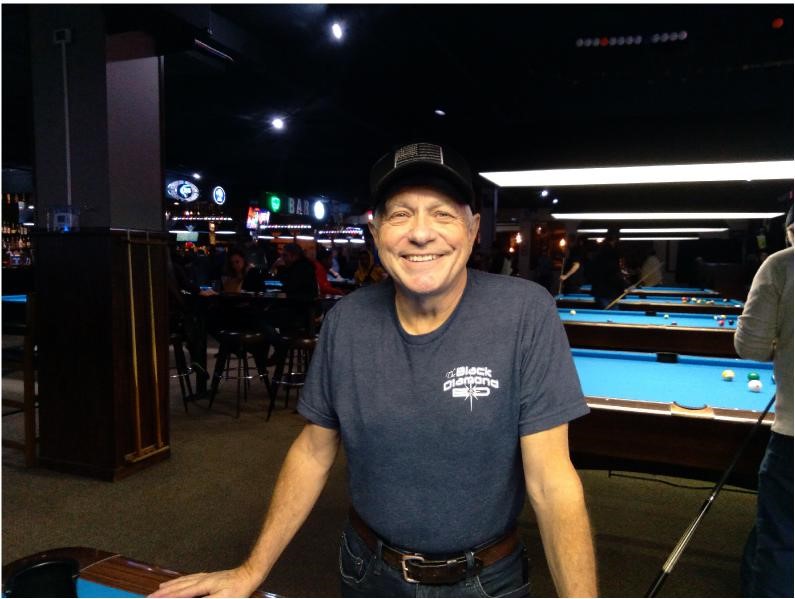 December 18, 2020 – Owner of The Black Diamond, Wayne Fenton in the pool hall with about 80 people, none wearing masks.
Freedom rings at The Black Diamond in Spokane Valley, WA
By Casey Whalen
It's been a hard road for The Black Diamond in Spokane Valley, WA. The business reopened its doors last May after being forced to close due to covid-19, Governor Jay Inslee's orders & proclamations. The establishment was warned on multiple occasions by the Washington State Cannabis and Liquor Board about the mandates to social distance, wear masks and reduce occupancy limit by half.
In a conversation recently with Wayne Fenton owner of The Black Diamond he exclaimed, 'I would sleep on the bar to ensure the doors stay open.'
Since the Black Diamond's reopening this past week it has inspired another bar, Stormin' Norman's Shipfaced Saloon to also follow suit and open back up to support their staff trying to pay their bills and provide for the coming Christmas holiday.
The owner of Stormin' Norman's bar stated in a letter:
"I couldn't sleep last night, so I got up, and I read The Constitution of the United States of America, embarrassingly, for the first real time…I may have done it as a requirement in high school, but this is the first time that I had read it with an interest of my own rights in mind. "
We stand with you Black Diamond. #freedom
Video of The Black Diamond on December 18, 2020 – no social distancing or mask wearing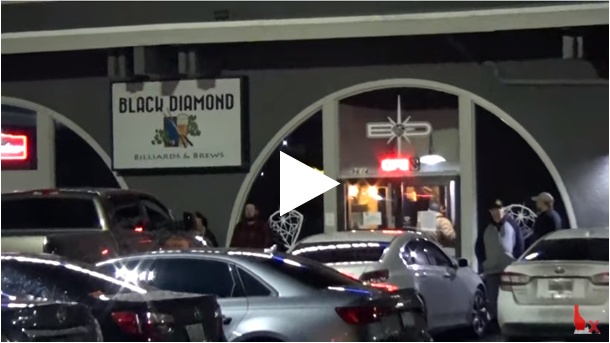 15.7K subscribers
Join me on DLIVE – https://dlive.tv/NorthIdahoExposed?re…
This channel is demonetized, help support independent journalism via Cashapp: $NorthIdahoExposed or Venmo: @northidahoexposed.
Text RIGHTS to 80123 to join the People's Rights Movement, this is national.  We are creating a communications network to dispatch people to assist local business owners or families being oppressed by a tyrannical government.  Text the word RIGHTS to 80123 and visit https://www.peoplesrights.org
GO BACK TO WORK IDAHO AND THE PEOPLE WILL PHYSICALLY ENFORCE YOUR RIGHT TO PROSPERITY. Text RIGHTS to 80123 to stay abreast of any upcoming announcements the Peoples Right's group in the amazing State of Idaho, Washington and soon more states as this is a national movement.  Contact me directly in North Idaho if your business wishes to open and need support:  Casey Whalen – northidahoexposed@protonmail.com
Other platforms:
Bitchute: https://www.bitchute.com/channel/nort…
3speak: https://3speak.online/user/disgruntledgi
Rumbel: https://rumble.com/user/northidahoexp…
DLIVE: https://dlive.tv/NorthIdahoExposed
Spreaker: https://www.spreaker.com/user/13667185
Twitter: @pauldroprevere
This channel is de-monetized, please consider an affordable donation;
Casey Whalen
PO BOX 3041
Coeur d'Alene, Idaho 83816
Public record board Inland NW: https://northidahoexposed.wordpress.com/
Copyright Disclaimer under Section 107 of the Copyright Act 1976, allowance is made for "fair use" for purposes such as criticism, comment, news reporting, teaching, scholarship, and research. Fair use is a use permitted by copyright statute that might otherwise be infringing. Non-profit, educational or personal use tips the balance in favor of fair us