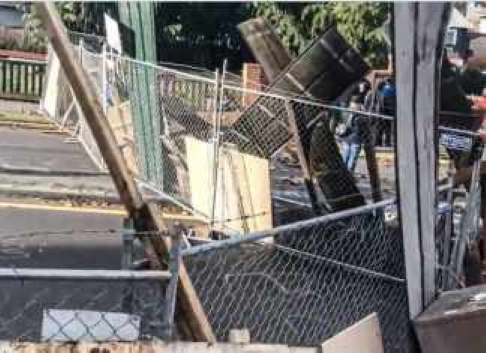 Violent communists build autonomous zone on a busy Portland street
By M. Dowling
Newly-re-elected Mayor Ted Wheeler said there will be no autonomous zones and the police are authorized to use all lawful means to end it. Unfortunately, he has taken most of the police's tools to fight away. They can't shoot, use tear gas, and so on. In addition, they will be quickly released.
Police have raided the zone and recovered guns, but the loons have piles of large rocks to throw.
The lunatic communists are violently repelling the police.
It's so bad that the lunatics chased the police away from their new autonomous zone in the middle of a busy street in North Portland. They call it RHAZ for Red House Autonomous Zone. The goal is to protect squatters in a red house they've taken over illegally.
The occupiers are Antifa and other extremists.
The RHAZers have called for reinforcements via Twitter. Apparently, that's okay with Jack Dorsey and his leftist staff. It would only be a problem if the occupiers were conservatives.
THE VIDEOS