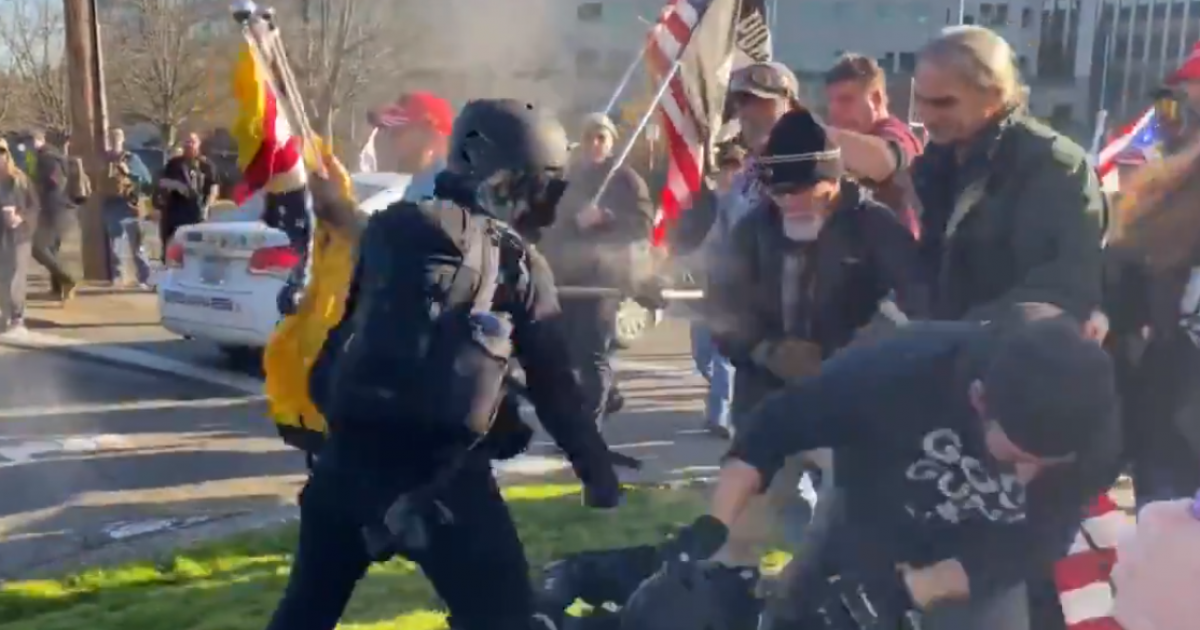 HEAVY BRAWLS Break Out Between Antifa, Trump Supporters at Washington State Capital
Where was law enforcement?
Heavy fighting between ANTIFA militants and Donald Trump supporters erupted at the Washington State Capital in Olympia on Saturday, with the latter on the scene to protest election fraud and call for Trump's inauguration.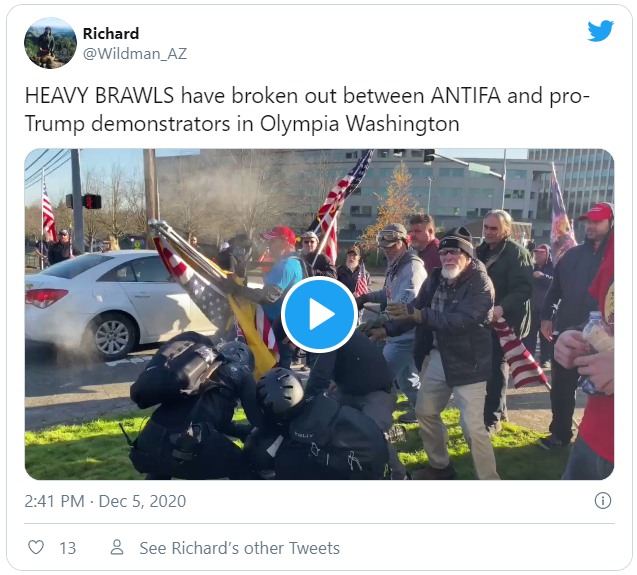 A contingent of ANTIFA militants reportedly traveled from the far-left commune of Portland in order to combat Trump supporters. A group of black-clad Antifas appeared to set off the violence, before being overwhelmed by a group of flag-carrying Trump supporters.
Law enforcement seemed totally unprepared for the violence, and were conspicuously absent as Antifa scrapped with Trump supporters. Both groups were armed with genuine and improvised melee weapons, and left-wing militants could be seen spraying chemical agents at America First supporters.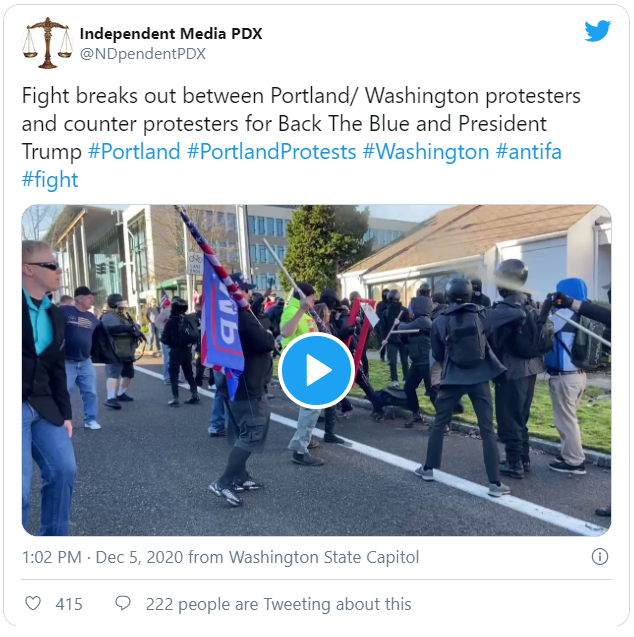 It's not entirely clear who initiated the violence, but Antifa's tendency towards confrontation suggests they arrived on the scene hoping for a fight. The leftist militants styled their presence at the Washington Capital a "Squash Fascism," demonstrating they had no plans of protesting peacefully.
Right-wing demonstrators also called for an end to draconian coronavirus lockdowns in Washington bankrupting small businesses.
Olympia Police have confirmed that an ANTIFA terror mob are moving from the state capital to Olympia's city hall, presumably intent to inflict violence on police and local residents who may be an easier target.