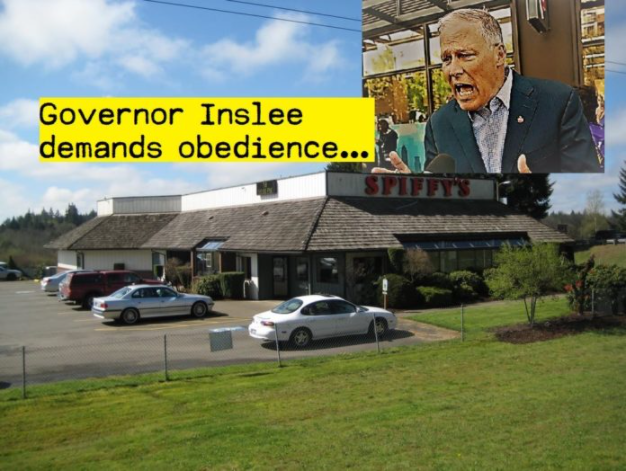 Washington State Governor Inslee demands obedience to his lockdown mandates. He is threatening Spiffy's Restaurant in Lewis County with oblivion for daring to serve food to customers.
Showdown at Spiffy's Restaurant
By Glen Morgan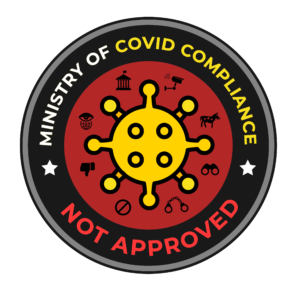 The next stage of Washington State Governor Inslee's harmful and abusive lockdown orders appears to be in the process of launching.  The fight between Governor Inslee and the little people of Washington's latest confrontation might be at Spiffy's Restaurant located just off I-5 and Highway 12 (the exit you'd take to White Pass).  This confrontation looks uglier thanks to Inslee's tax plan and while the Governor's heartless abuse of the rural residents and small business owners of Washington State continues during his never ending "state of emergency," Inslee appears to be escalating the personal targeted attacks now that his election is over. He finally gets to show us he is the boss.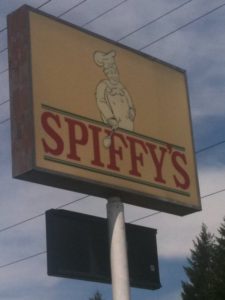 Yesterday I finished interviewing City of Mossyrock Mayor Randall Spasser.  I also interviewed local police chief Roger Morningstar and some other local business owners in Mossyrock.  The City of Mossyrock has been the news lately (see here, here, and here for examples) for passing a local ordinance encouraging local businesses and rejecting Inslee's one-size-hurts-all lockdown mandates, and recognizing that the laws which might work in Seattle may not apply in rural Lewis County, where Mossyrock is located.  I plan to launch this video Thursday morning (see here).
On my way back home, I stopped in at Spiffy's Restaurant, which is a long-time iconic diner located just off Interstate 5 and Highway 12.  Like the fortunate restaurants who have survived Governor Inslee's pretend "phased" approach to reopening after the two week "flatten the curve" headfake "temporary" emergency mandate from last March (nine months ago!), this business was just struggling to survive.  Inslee's sudden second state-wide punitive lockdown demands are intended to be the final dagger in the heart of their business, their dreams, and their future.  Many small businesses are folding all around the state – particularly small business restaurants, while Wal-Mart, Costco, Amazon, and Big Government get fat profits. Hey, that's fair isn't it? Equal protection under the law is overrated anyway!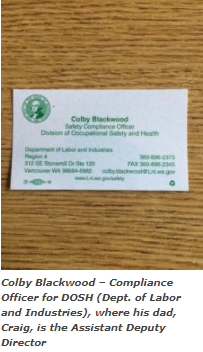 I noticed a little group of people milling outside the diner and discovered that I just missed a visit by Governor Inslee's personal "secret police" (Labor and Industries)– a local Department of Labor and Industries enforcement officer named Colby Blackwood who threatened the business with termination and promised to come back with "a warrant" to shut them down for good.  Their great crime?  Serving food to paying customers and thereby violating King Governor Inslee's mandates – a grave crime indeed.  A photo of his business card is shown nearby.
After chatting with other L&I employees and sources within this state agency, I discovered that Mr. Colby Blackwood is the son of Craig Blackwood, the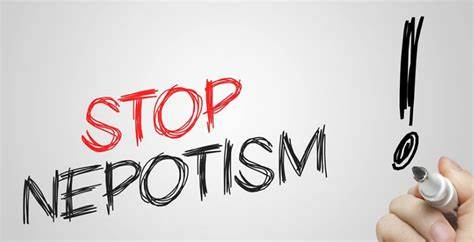 Assistant Deputy Director in the Washington State Department of Labor and Industries Division of Occupational Safety and Health.  In typical Washington State agency nepotistic style (Just think Gangnam Style without the cool dance moves)– the boss has his twenty-something son out roaming the rural communities threatening to destroy local businesses on behalf of the boss man – Governor Jay Inslee.  In case you want to email Mr. Craig Blackwood (the father) – his email is public record and is  Craig.Blackwood@lni.wa.gov  – I'm sure he would like to hear from you.  (Please remember to keep all communication civil – every email you send is a public record for the whole world to see).
While Assistant Deputy Director Craig Blackwood and his son Colby enjoy destroying the financial future of thousands of families in Washington State – particularly us hicks in the sticks – they get guaranteed pay raises, and cushy careers, with apparently the extra bonus that they can hire their family members (qualified or not) to work for them too.  Who says we don't have a government staff infection?  This is exactly what our tax dollars pay for (plus Governor Inslee's recent pay raise).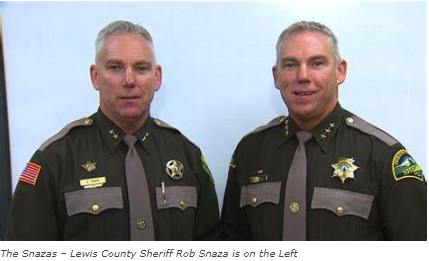 According to the Lewis County Sheriff Rob Snaza (not to be confused with his twin brother John Snaza who is also a Sheriff – in neighboring Thurston County), in a recent posting on Facebook, he has refused to help the Governor's agents at L&I serve the warrant on a local business.  Sheriff Rob Snaza raised the governor's hackles earlier this year when he told a group of people to "not be sheep" in regard to Governor Inslee's facemask mandates.  He also annoyed Governor Inslee when he indicated he would not enforce the anti-gun I-1639 initiative championed by Governor Inslee restricting citizen's access to firearms (full disclosure – I filed a ballot title challenge to that initiative in Thurston County Superior Court (see here) , and also was in opposition to that initiative debating the out-of-state anti-gun mercenaries who championed that poorly drafted initiative in 2018).
Lewis County is fortunate to have a sheriff like this.  Regardless of Sheriff Snaza's refusal to help Big Brother, it seems likely the Governor's nepotistic agents at L&I can probably scrounge up a law enforcement officer somewhere to serve the warrant (they can always dredge the Brady List if necessary)  in an effort to destroy the business, and most expect this effort to commence on Thursday.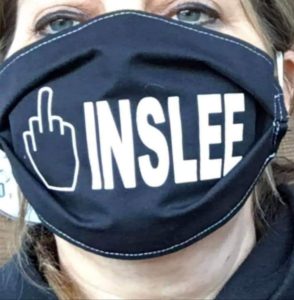 Last night, as I was leaving Spiffy's Restaurant, a confrontational crowd was growing, and according to the Chronicle (see here), they were eager to confront the L&I guys.  The crowds are likely to grow bigger tomorrow.  Many people were calling this a peaceful protest, which appears to be true.  This is not to be confused with the "Mostly Peaceful" violent riots common to Seattle and Portland where arson, explosives, broken windows, and violent assault are common characteristics (please remember – Inslee doesn't care about "Mostly Peaceful" protests anyway – in fact Inslee will give you a bridge to use if you are in this gang – see here).  Governor Inslee seems content to watch riots in Olympia, Succession zones in Seattle (CHAZ/CHOP), and the rapid proliferation of homeless Junkie camps in all the urban areas.  As long as people are assaulting police and breaking windows – they will get a free pass.  Governor Inslee apparently only wants to direct the vast resources of the state at any business who wants to survive his policies – particularly if they are Republicans.  THOSE people get the full ire and awesome power of the state.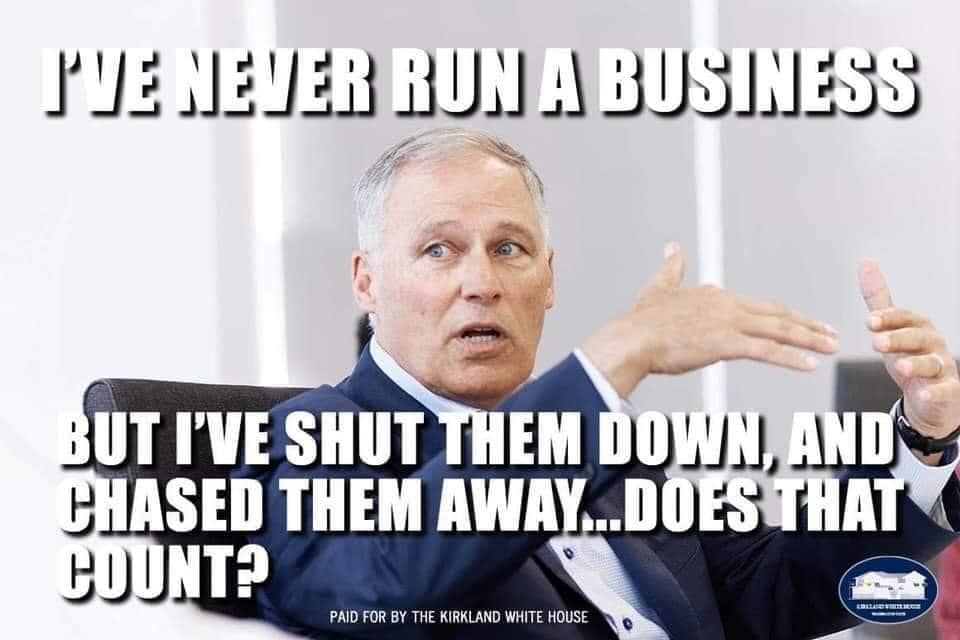 It is not fair to call Governor Inslee uninspiring.  We are all witnessing Governor Inslee inspire great anger and resentment from the little people whom he likes to trample with his random and ever changing mandates.  Aggressive enforcement and nasty threats like this expose the lies the Governor made to the courts recently when he claimed he was not enforcing his random Covid mandates and dictates (Inslee lied about this to the courts because the judges (who also got large pay raises this year, just like Inslee) are mostly appointed by him, so they will never hold the state accountable and it was an easy excuse for the judges to give him a legal pass – which Inslee has been repeatedly granted so far).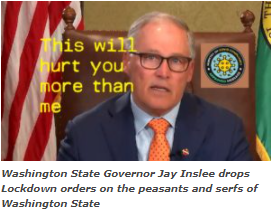 I'm not sure what will happen to Spiffy's Restaurant.  This is shaping up to be a showdown, but like barbers in Snohomish, Dog Groomers in Clark County, waterparks in Wenatchee, and maggot apples in Eastern Washington – Inslee is demonstrating once again that it is good to be king and sometimes the king needs to punish the peasants and serfs who dare to get uppity.   This seems unlikely to end well for our communities, but those who claim to govern us appear eager and happy with the destruction they leave in their wake.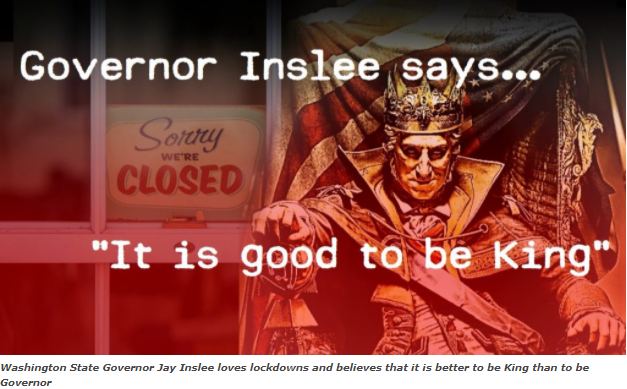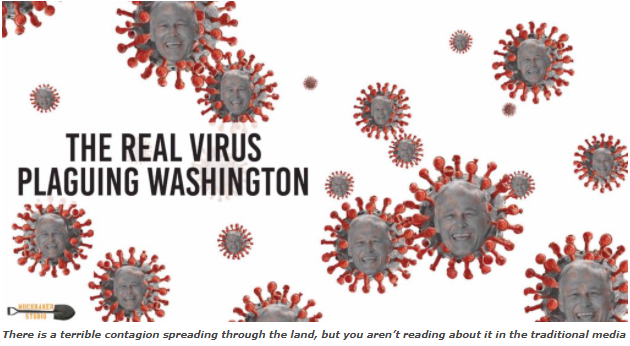 There is a terrible contagion spreading through the land, but you aren't reading about it in the traditional media
OUR CONSTITUTION BEGINS WITH THE PHRASE "WE THE PEOPLE."  IT WAS THE FOUNDERS' INTENT THAT GOVERNMENT BE CREATED BY THE PEOPLE, TO SERVE THE PEOPLE.  IT WASN'T THEIR INTENTION FOR THE PEOPLE TO SERVE THE GOVERNMENT.  IT WAS ALWAYS INTENDED THAT GOVERNMENT WHICH FAILED TO SERVE THE PEOPLE SHOULD BE "ALTERED OR ABOLISHED."  UNTIL WE RETURN TO THE FOUNDER'S INTENT, WE REMAIN WE THE GOVERNED…
Background articles and documents:
The Voting Dead in Washington State
How Defective is Washington State's Voter Database? – 6.5%
Two Washington State DSA cert. reports on Nov 5, 2020 Voter Reg Database info – run on Nov 18, 2020
Why are 6.7% of King County voter records not accurate?
August 2020 CASS – NCOA Reports on King County Voter Database
Washington State Secretary of State Office – Official Website
King County Elections Office – Official Website
Only a few folks attempted voter fraud in 2016, those who did could be in big trouble
Seattle Times – 7 charged in vote fraud scheme
When clowns run government, eventually it becomes a circus
Seattle Times – King County settles vote records suit from 2004 governor race
King County sends thousands of Duplicate ballots (I'm sure it is fine – nothing to see here)
Thurston County Auditor bends the rules to benefit Allen Miller (and Jim Cooper)
Vote by mail fails when postal workers are corrupt, look at Washington State
Democratic Dinner Committee pays over $6k for lawbreaking, promises to sin no more
King County Democrats suffer another setback with $36k judgement for breaking the law
King County Council receives Bureaucrat Pinocchio Award
Attorney General sues Democrat Speaker Frank Chopp for campaign finance violations
Tukwila Ethics Board hides Forterra Grant Funding Violations
Tempted by Turd Tax, King County Council and Staff shocked by citizen disgust
King County Dumps the Turd Tax after overwhelming rejection by angry residents
Published with Permission of wethegoverned.com