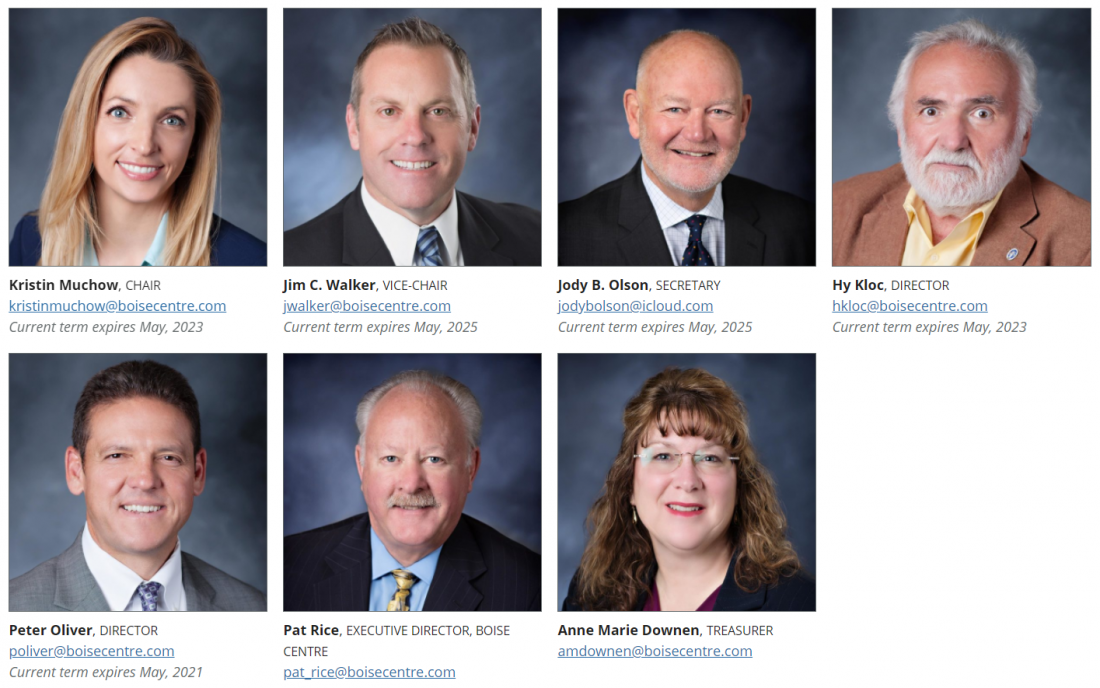 Sanctions for violating Idaho's Open Meetings Law continue to be weakly enforced
By Matt Tobeck
In September, I wrote an article explaining how local Idaho officials were not imposing any meaningful sanctions on government bodies whenever those bodies were found to be in violation of Idaho's Open Meetings Law. Unfortunately, that trend continues.
This last Friday, the Ada County Prosecuting Attorney's Office forwarded me a response to an Open Meetings Law complaint I sent them in August. In that complaint, I alleged that on Aug. 19, 2020, the board of the Greater Boise Auditorium District violated the Idaho Open Meeting Law when it held a private session with developers to discuss the possibility of developing the Expo Idaho site. Not surprisingly, under Idaho's Open Meetings Law, it is illegal for developers to meet privately with local government bodies to discuss potential development of publicly owned land.
The prosecuting attorney's office response to my complaint was that "a violation occurred, as described in the original complaint." In short, it stated that while Idaho's Open Meetings Law permits private, or "executive sessions," to discuss limited topics, the topic of developing Expo Idaho was not among them.
The chosen punishment for this violation: Publishing the information discussed in that private session at the next regularly scheduled GBAD session. That's it. It's no wonder so many Open Meetings Law violations keep occurring when the sanctions for such violations are always so insubstantial.
This violation is just the latest in a string of Open Meetings Law violations.
In June alone, Central District Health failed to give proper notice to the public on two separate occasions regarding agenda items to be discussed at upcoming meetings. The punishment there, if you could call it that: The attorney general's office instructed CDH to vote to recognize its violations at the next scheduled meeting.
Then, in August, CDH violated the Open Meetings Law by not permitting members of the public to physically attend their board meeting. This time, the attorney general's office failed to even call a clear violation of the law a violation of the law, stating that "the totality of the circumstances do not warrant finding the Board in violation" due to "challenges and uncertainty" stemming from COVID-19.
I'm glad that the attorney general's office at least rightly determined that a violation existed with regard to GBAD. However, more government bodies would actually pay more attention to following Idaho's Open Meetings Law if some of the various sanctions that Idaho law permits were actually even occasionally imposed.
Idaho's Open Meetings Law does allow certain violations to be "cured" through an agency's "self-recognition of a violation." However, it also allows for fines of up to $2500 per violation, as those sanctions seemingly continue to go unutilized in perpetuity.
Until those tasked with enforcing Idaho's Open Meetings Law start levying such penalties, as provided by law, there will be little reason for any government entities to actually follow the law. It's time to start doing so in order to preserve the fair and open governance the Open Meetings Law was written to protect. After all, what good are laws if when they are violated no penalties ever result?
From idahofreedom.org