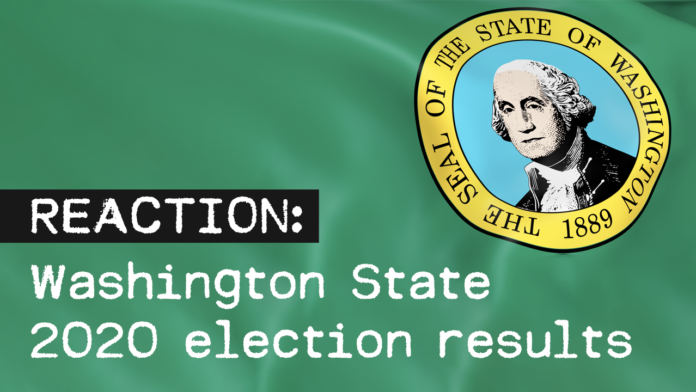 After the first day of Washington State election results, here is my reaction
Washington 2020 Election Results Reaction
By Glen Morgan
This video was from the morning after Election Day. Many more votes were still to be counted, as is customary in Washington State with only vote by mail voting.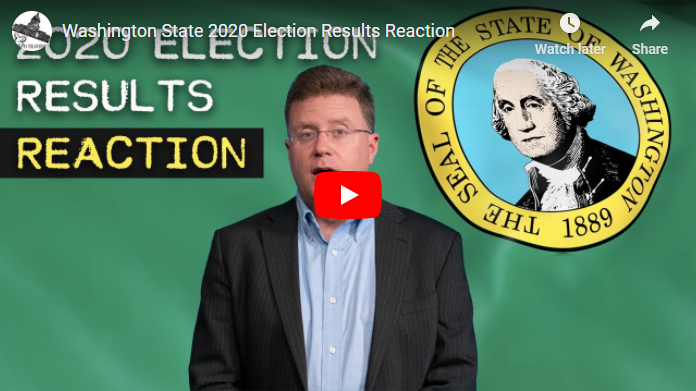 OUR CONSTITUTION BEGINS WITH THE PHRASE "WE THE PEOPLE."  IT WAS THE FOUNDER'S INTENT THAT GOVERNMENT BE CREATED BY THE PEOPLE, TO SERVE THE PEOPLE.  IT WASN'T THEIR INTENTION FOR THE PEOPLE TO SERVE THE GOVERNMENT.  IT WAS ALWAYS INTENDED THAT GOVERNMENT WHICH FAILED TO SERVE THE PEOPLE SHOULD BE "ALTERED OR ABOLISHED."  UNTIL WE RETURN TO THE FOUNDER'S INTENT, WE REMAIN WE THE GOVERNED…
Background articles and documents:
Why are 6.7% of King County voter records not accurate?
August 2020 CASS – NCOA Reports on King County Voter Database
Washington State Secretary of State Office – Official Website
King County Elections Office – Official Website
Only a few folks attempted voter fraud in 2016, those who did could be in big trouble
Seattle Times – 7 charged in vote fraud scheme
When clowns run government, eventually it becomes a circus
Seattle Times – King County settles vote records suit from 2004 governor race
King County sends thousands of Duplicate ballots (I'm sure it is fine – nothing to see here)
Thurston County Auditor bends the rules to benefit Allen Miller (and Jim Cooper)
Vote by mail fails when postal workers are corrupt, look at Washington State
Democratic Dinner Committee pays over $6k for lawbreaking, promises to sin no more
King County Democrats suffer another setback with $36k judgement for breaking the law
King County Council receives Bureaucrat Pinocchio Award
Attorney General sues Democrat Speaker Frank Chopp for campaign finance violations
Tukwila Ethics Board hides Forterra Grant Funding Violations
Tempted by Turd Tax, King County Council and Staff shocked by citizen disgust
King County Dumps the Turd Tax after overwhelming rejection by angry residents
Published with Permission of wethepeople.com