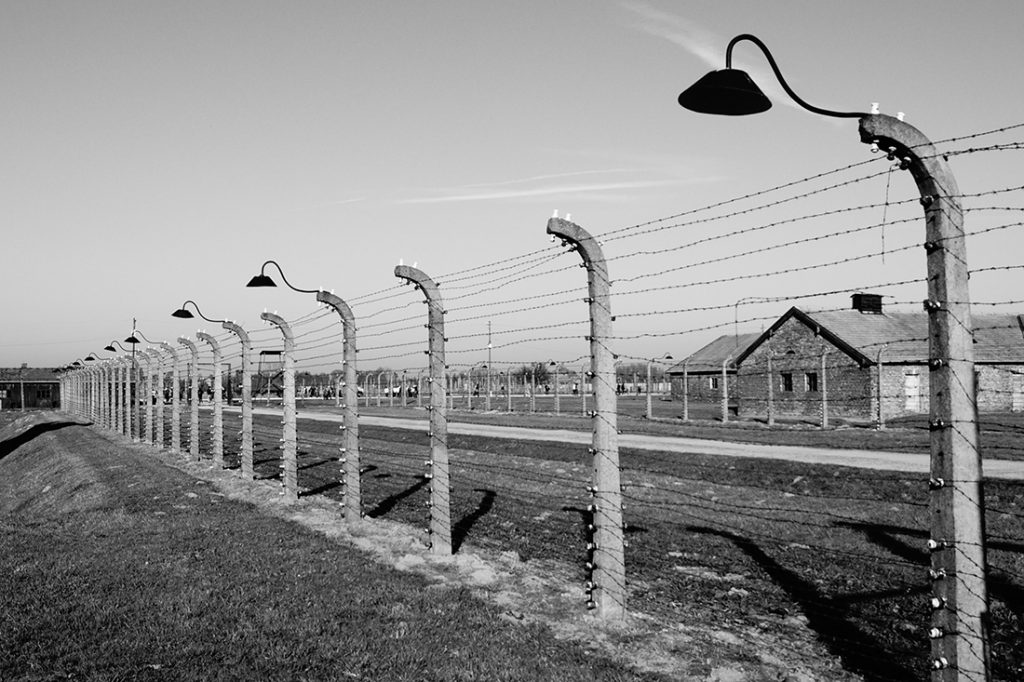 Students need to learn civics, not activism
By Anna Miller
The logical structure of reason is what enables people to form societies of social cooperation, where they can share ideas, write books, discuss, and discover truth. Civics classrooms are now denouncing the very logic that ties society together. Reason and intellect is being replaced by the unfounded superstition that historical facts don't matter. This is the characteristic mentality that has created the age of chaos we are living in.
The latest evidence was revealed by the Conference on Jewish Material Claims Against Germany (Claims Conference) who recently announced a 50 state survey on Holocaust knowledge among Millennials and Gen Z. The results highlight a lack of awareness in Idaho for key historical facts.
The survey reveals 59% of high school graduates in Idaho do not know 6 million Jews died in the Holocaust. Another 32% cannot name a single concentration camp. An additional 63% can not name a Holocaust survivor.
Reason and intellect in logical discussion cannot prevail without an understanding of facts and history. Civics education is responsible for students' knowledge of both. There is no question the atrocity of the Holocaust should be thoroughly taught in every K-12 civics classroom. But, the truth is the history of the Holocaust isn't the only key historical event not being taught sufficiently in schools.
The descent of civics education in Idaho schools is not unique. It has been happening across the country for years. A 2016 study by the Annenberg Public Policy Center of the University of Pennsylvania found only a quarter of Americans could name the three branches of government. This is a significant decline from 2011 when 38% could name all three. A 2018 study by the Woodrow Wilson foundation found only one of three Americans would pass a citizenship test. American students don't know very much about the history of slavery either. According to the American Council of Trustees and Alumni, only 12% of college graduates know the 13th amendment abolished slavery.
For years students throughout the U.S. have been indoctrinated by Howard Zinn's "A Peoples' History." Zinn teaches American history is the history of class struggle and oppression, which can only be cured by the socialism of Marx and Engels. Zinn's poor scholarship has been repeatedly debunked. Yet it has been the best-selling history book in the country with over 2.6 million copies sold. Thanks to the Zinn Education Project, more than 110,000 educators and teachers are registered to use Zinn's curriculum. According to the Zinn Education Project website that number is growing by more than 10,000 new teachers and teacher educators every year. The most recent copy of Zinn threatening to enter schools is the 1619 project's curriculum. The 1619 Project reflects Zinn's strategy: Make children believe their country is wicked and evil, then start a socialist revolution. The intended socialist revolution is already happening, most recently in Louisville, Kentucky, where Black Lives Matter (BLM), a group with Marxist leaders, are rioting.
However, the 1619 Project is rife with historical inaccuracies, beginning with the fact that America was founded in 1776, not 1619 when British ships filled with African slaves landed in the new colonies. Both the 1619 Project and Zinn's "A People's History" have caused teachers to focus on activism, not giving students an education. It would not be surprising to find either of these publications in Idaho schools. The largest teachers union in the state, the Idaho Education Association (IEA), has stated its support for BLM. The West Ada Association has links to BLM resources on its website from the National Education Association (NEA), the largest teachers union in the country. The NEA has a division solely dedicated to supporting BLM and previously failed to pass a resolution to "rededicate the union to the pursuit of increased student learning" and instead passed a resolution to re-educate teachers with "the concept of White Fragility in NEA trainings/staff development, literature, and other existing communications… and racial justice whenever and wherever context and expense allows." As I have previously discussed, the founders of BLM are self-proclaimed Marxists with a mission to train more Marxists. Although students should be taught to understand concepts like Marxism in public schools, the purpose of the education they are given should not be to advance a political cause.
These discouraging facts should be a call to action for teachers and education officials. Instead, according to a new study by the Rand Corporation, only 32% of teachers thought it was important to teach "facts" like the "location of the 50 states or the date of Pearl Harbor." In a steep decline from 63% of teachers in 2010, only 43% of teachers in 2019 thought it was important for students to understand periods such as the "American founding, the Civil War, or the Cold War."
Only 65% of high school teachers today think it is important to teach students about the Bill of Rights. This number has gone down from 83% in 2010. In order to prevent history from repeating itself, it is vital for every American to know their rights and how to protect them. Yet, civics teachers seem to be more interested in activism than educating students on how to be a good citizen or understand the Constitution.
The media and public writ large should also be alarmed by these failures. But, when reporting the results of the Claims Conference survey, Boise State Public Radio reported one "expert" thinks there was simply "room for improvement." This is a dramatic understatement. The next generation's understanding of the Holocaust or the 13th Amendment could help prevent atrocities from happening today. It is bizarre that teachers, "experts," or the media would ever question the importance of teaching historical fact.
What can be done?
First, all Idaho schools should have their curriculum and all instruction materials readily available on their website for parents to review. The Idaho Legislature could require this for all public schools. But, parents can also put pressure on their local schools to create more transparency. Currently, the presence of books like Howard Zinn's "A People's History" or the 1619 Project in Idaho school curriculum cannot be identified by parents until their child is already assigned the book. Parents should be able to see what a student is taught and decide if that school is the best fit before reading about it in a commentary like this or seeing it in their child's homework.
Second, the Idaho Legislature could pass a legislation supporting school choice. Parents who have identified satisfactory curriculum should be allowed the opportunity to send their child to that school. As I have discussed here, an Education Savings Account is the best way to expand choice for families and students.
Additionally, the Idaho Legislature recently established the Idaho Content Standards Committee to review and revise what used to be Common Core. The committee could review the social studies/civics standards to prevent teachers from focusing on activism instead of students learning historical facts.
Ironically, 83% of teachers are confident students will know all the necessary important facts and dates upon graduation. As the Claims Conference survey shows, the teachers are clearly wrong. How can today's students have an intelligent discussion about anti-Semitism, racism, religious freedom, or American progress without first understanding factual historical events like the Holocaust or slavery?
Historical facts matter. Without the cultivation of reason and intellect in our school systems to truly understand history, the logical structure of reason upholding society is at risk. Parents, schools, and public officials have a duty to ensure students learn civics, not activism. As a nation wrestling with racial tensions amid the coronavirus pandemic, civics instruction has never been more important.
From idahofreedom.org