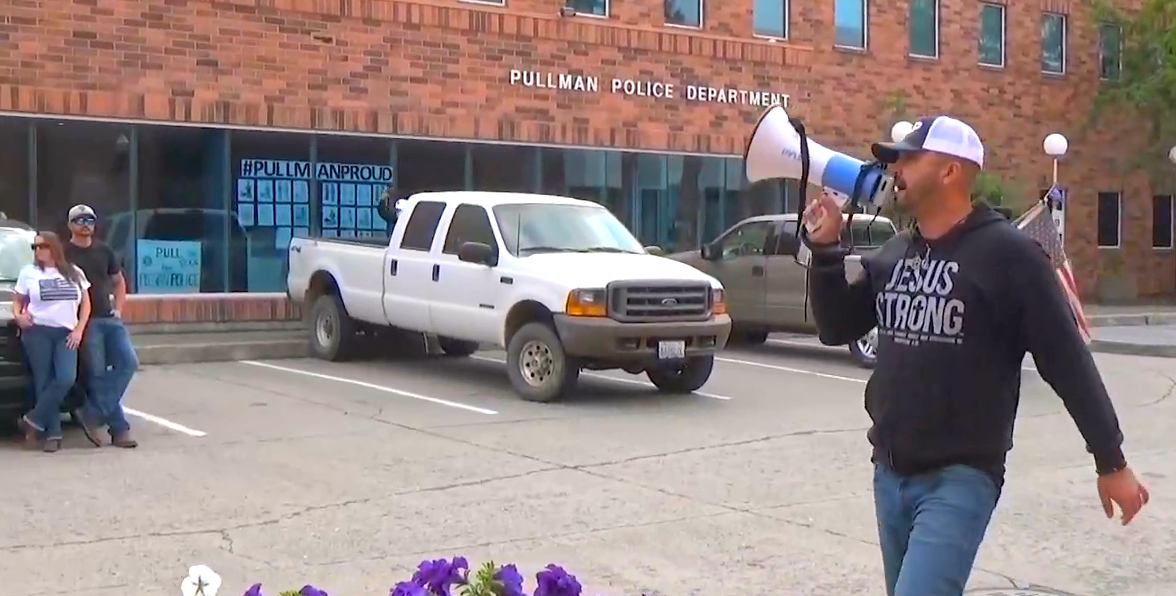 Joey Gibson Founder of Patriot Prayer asking the Pullman Police Department to uphold the rule of law – Pullman, WA.
Protesters gather in Pullman, Washington to defy Gov. Inslee proclamation
 By Casey Whalen
On September 19, 2020 approximately 25 people assembled in Pullman, Washington at Reaney Park near the Washington State Campus for a '1st Amendment Celebration' in defiance of Gov. Jay Inslee's proclamation disguised as a city ordinance, called a nuisance party in which any groups of more than 10, who do not social distance or wear masks as per the health department may face fines as well as jail time for non-compliance.
Police Chief Gary Jenkins issued a letter on August 18, 2020 stating his department would start enforcing this policy to ensure public safety.  As of this moment 18 citations have been issued which is $250 for the first offense, $500 for the second and after that recipients may face arrest and be charged with a misdemeanor.  September 17, 2020 Police Chief Jenkins stated on KLEW TV (Lewiston) he has not been enforcing the governor's proclamation but the city's nuisance order and that the 1st Amendment Celebration on September 19, 2020 would be allowed to uphold their 1st Amendment.
Multiple body cam incidents posted to the North Idaho Exposed Channel show police, stating party goer's may face arrest if they do not comply by reducing their numbers to less than 10, must social distance and wear masks.  The actions of the Pullman Police Department are contrary to what the police chief states.  This outlet has also obtained multiple police reports indicating the officers are enforcing Gov. Inslee's proclamation through the nuisance party ordinance.
Public records obtained by North Idaho Exposed prove the Pullman Police ARE enforcing the Gov. Inslee Proclamation


The '1st Amendment Celebration' event was hosted by yours truly, Casey Whalen of North Idaho Exposed, and we were joined by Joey Gibson of Patriot Prayer to attempt to educate the college students of WSU and the Town of Pullman.  We held a successful bar-b-que and networked with some locals who attended.  Some local on lookers were not happy we had over 20 people amassed together but the police did not show up and we made our point, to the dismay of a media outlet standing by awaiting for something to happen.
Our group of patriotic protesters then went a few blocks away to the Pullman Police Department where Joey Gibson used his bullhorn to make his thoughts known.  Encouraging them to do the right thing and uphold the rule of law.
1st Amendment Celebration WSU: The Police Department
1st Amendment Celebration WSU: The Moon Shot (mooned by WSU Student)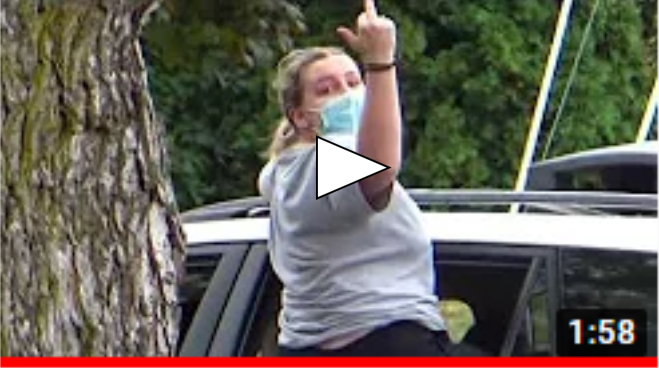 We then traveled the WSU campus in a vehicle caravan, with Joey Gibson outside the passenger door window of his car, magnifying his voice with a bullhorn, he made statements with such as:
"I don't care if you assemble in groups of ten or a thousand or a million."
"These people want to destroy your right to free speech for your right to peacefully assemble." 
"It is your obligation to fight right here, right now in Pullman, Washington that you should all fight for the 1st Amendment."
"Pullman, Washington we're asking you to do the right thing, we're asking you to stand up, we're asking you to fight for freedom." 
The Washington State University Campus seemed very divided with some cheering the message of liberty and others screaming, 'F­_ YOU' accompanying many middle fingers, the message remained peaceful and positive from the protesters.  We were also joined by two WSU Students, one of whom stated that many on campus were complying and not interested in standing up for liberty. But, he also said there would be support off campus for opposition to infringing on freedom.
1st Amendment Celebration WSU: The Caravan
During this gathering we interviewed two people who were arrested with Ammon Bundy at the Boise Idaho Capitol on August 24, 2020.
Interview with Bryan Bowermaster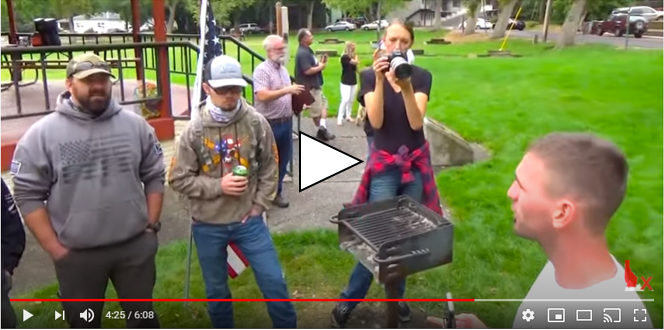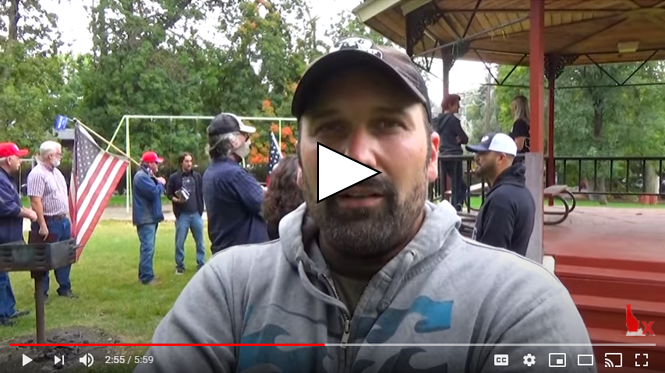 Published with Permission of North Idaho Exposed on YouTube