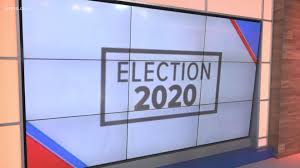 Spokane County Primary Results
By Mary Nguyen
We have a lot of work and praying to do! Thankfully God answers prayers, sometimes miraculously.   II Chronicles 7:14
It is very disappointing to see Gov. Inslee got 66,046 votes (39.44%) in our conservative Spokane County.
Here Freed got 20,940 (12.51%), equal to Dr.Garcia 20,934 (12.5%) comparing to Culp 25,997 (15.53%).
Voter turnout 49.42% in Spokane County. By today 8/12, only 500 votes need to be counted. It's final.
It is sad to see Inslee getting total 1,229,598 votes in WA (50.28%) and Culp only got 421,631 votes (17.24%).
I made some calculations:
Culp (GOP): 1,101,104 votes
Inslee (Dems): 1,300,995
Roughly Culp must have 200,000 votes in WA to possibly win. It will be a miracle to turn Washington RED. The Dems are so radical, anti-police, socialist, anti-capitalism, pro-abortion ….everything…..destructive and harmful to our beloved USA.
Now Seattle City Council voted "Defund 50% Police" and Seattle Police Chief already quit, Washington is dangerous and unsafe with less Police in Seattle area! We should campaign harder for Pres Trump, Culp, and GOP
More influential individuals and groups. More outreach, more flyers, posters, banners. More doorbells, more palm cards on door knobs. We need to convince more voters.
But we still have GOOD NEWS and HOPE:
Several GOP from Spokane area win big, and some will surely win in November:
Rep Jenny Graham 54.86%
Rep Bob McCaslin 38%.8% === PROJECTED TO WIN at about 64%
US Rep Cathy McMorris 52.69% ===PROJECTED TO WIN at about 60%Rep Rob Chase 33.25% ===PROJECTED TO WIN at about 65%
Sen Mike Padden 60.81%
Rep Mike Volz 54.96%
Rep Jacquelin Maycumber 72.47%
Rep Joel Kretz 76.56%
Sen Mark Schoesler 67.64%
Rep. Mary Dye 77.61%,Rep Joe Schmick 94.73%,
Commissioner Mary Kuney 61.74%,
Commissioner Josh Kerns 64.2%,
Enjoy our collection of political Cartoons:
http://namquoc.com/cartoon  (English)