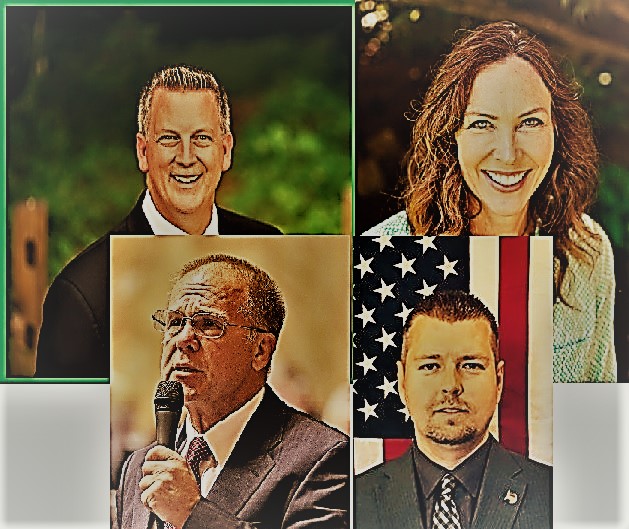 Washington's Lieutenant Governor Race is a serious challenge for Republicans
By Glen Morgan
Four Republican Candidates for Washington State Lieutenant Governor risk splitting the Republican vote in the primary which could mean two Democrats on the ballot in November
The Washington State Republicans haven't had much success for many decades running a successful candidate for the Lieutenant Governor position.  The 2020 election cycle is shaping up to be another difficult election for this state-wide office for Republicans.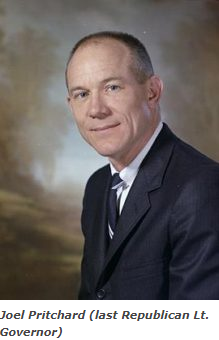 Since statehood, Washington has only elected 16 Lieutenant Governors (compared to 23 State Governors in the same time frame).  The outcome of the 2020 election will determine who earns the right to be Washington State's 17th Lieutenant Governor.  While most Lt. Governors in Washington State history were Republicans, the Republicans haven't occupied this seat in state government since January 15, 1997 when Republican Lt. Governor Joel Pritchard handed the office over to Democrat Lt. Gov. Brad Owens after Owens narrowly won the 1996 election with less than 50% of the vote (pre-jungle primary days – see results linked here) and remained in that office until January 10, 2017, when the current (soon to retire) Democrat Lt. Governor Cyrus Habib won this office.  Interestingly, it appears that Republicans rarely hold this seat for more than a term or two.  However, most of the Democrats who have won an election for this office remain there for decades (Cyrus Habib being the only Democrat exception in Washington State history).  For example: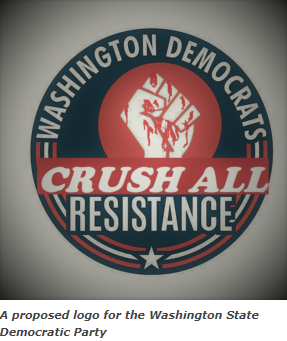 This year's Lieutenant Governor's race, similarly to 2016 (11 candidates ran in 2016 – see results here), has a plethora of candidates running for this office.  However, there are some clear front-runners, and with Washington State's jungle primary election system, this is one of the races on the ballot where the Democrats have a very real chance of getting both top 2 vote getters and ensuring the general election could be a run-off between two Democrats.  If you want to better understand Washington State's top 2 primary system go here.  By the way, this scenario unfolded in 2016 in the Washington State Treasurer's race where three Democrats evenly split their votes and two Republican candidates received the top two vote counts in the primary (see results from that race here) , which led to a general election for that office where regardless of who won the general election, a Republican would be holding that office (Duane Davidson was elected).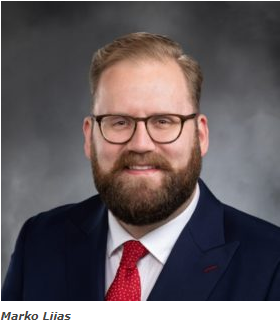 Of the 11 candidates vying for the Lt. Governor position in 2020, only two of them are Serious Democratic Party candidates – Democrat Congressman Denny Heck (10th CD)  and Democrat State Senator Marko Liias (21st LD).  Heck's campaign web site is linked here, and the Liias campaign website is linked here. (Full disclosure – I filed a PDC complaint on Liias in 2017 – see here, and he was sent an official warning letter last year for violating Washington's campaign finance laws linked here). Originally, Democrat State Senator Steve Hobbs (44th LD) was running for this seat, but the Democratic Party powers behind the scenes realized they were risking another situation like the 2016 State Treasurer's race and they put the squeeze on Hobbs to drop out.  He dutifully complied (I don't know which carrot and/or stick finally convinced him, but I'm sure it was worth it), despite raising over $162,000 for the race (see here).  There are two other Democratic Party candidates on the ballot, but they are not serious candidates for office.
How do I define "serious?"  Easy answer – they are raising at least some money and running a campaign which includes advertising and promotion of their campaign around the state.  To see how much money these candidates are raising to support their campaigns – go to the Public Disclosure Commission website (linked here).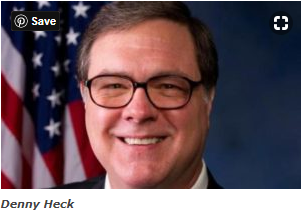 Specifically, Denny Heck has raised over $721,000 for his campaign so far and has spent over $517,000 (see here).  As a former state legislator (1976-1980s – 17th Leg. District) and as the current Congressman from the 10th District, Heck is easily the front runner for this office, not just in the primary, but also in the general.  His next closest competitor is State Senator Marko Liias who has raised over $206,000 so far (see here), and spent almost all of it in an effort to survive the primary race.  While they are both Democrats, Heck is obviously pushing for the political insider lane, and Liias appears to be going full "woke" for the CHOP, Antifa and BLM Socialist votes.  This will split the Democrat votes, but since these are the two leading campaigners, there is a real chance they could both make it through this primary.
The reason for the potential for the breakout of two Democrats on the November ballot is because the Republicans threw five candidates into this race, and at least four of them are splitting some votes.  Before I go any further, yes, it is true I have a soft spot for Libertarian candidates, but the two who jumped into this statewide race have both raised zero dollars and are not running state wide campaigns.  Similarly other candidates have also raised zero dollars and are not running serious campaigns.  For the conservative voter, any of these candidates would be better than the two serious Democrat candidates on the ballot.  Let's look at the four Republican candidates who are campaigning: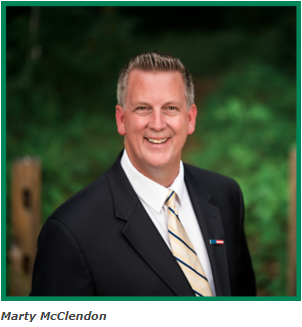 Marty McClendon is viewed by many as the "front runner" in this race (the recent King5 poll (linked here) disputes this), although he did jump in late, and has only raised $27,700+ so far (see here).  His "front runner" status is due in part to his runner-up position for this same seat when he ran as the Republican and received 45.61% of the vote in 2016 (see here).  Yes, he lost, but 1,424,277 voters have voted for him before, and this will carry some residual weight and statewide name familiarity.  It should be noted that the 2016 Lt. Governor race was similar to the 2020 race in the crowded field and a small number of votes needed in some cases to squeeze through and get on the 2020 ballot (see 2016 primary results here). As the former chair of the Pierce County Republican Party, and a former talk show host in Seattle (full disclosure – I substituted for Marty a number of times on his show years ago, and we are friends).  However, he has some political baggage to overcome after losing a hard fought State Senate race in the 26th Legislative District in 2018 (see here).  This was a nail biter, well-funded campaign, and losing that race by less than 900 votes after losing other political races (6th Congressional race in 2014 (see results here), Pierce County Charter Commission in 2015 – losing in a crowded primary field (see results here), etc) eventually requires that a candidate demonstrates the ability to win a race.  This history is a heavy weight to overcome for McClendon this time around. McClendon's campaign website is linked here.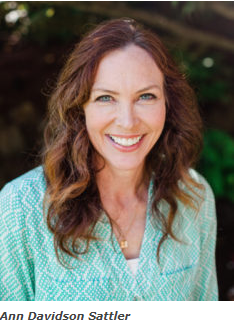 Ann Davidson Sattler – I first met Anne when she was running for the Seattle City Council in 2019, and I was impressed with her common sense approach to governing in Seattle and also her tenacious campaign effort in a very tough and challenging environment.  She was a rare voice of sanity in a city which has politically gone completely CHAZ/CHOP insane.  However, her very hard fought campaign in Seattle ended with a decisive defeat (see here).  She was one of the first people to announce a run for the state Lt. Governor's seat, before Cyrus Habib announced his surprise "retirement."  It isn't every day that an incumbent politician like Habib retires to go into the priesthood. Sattler is easily the Republican front  runner when it comes to fundraising with a war chest of over $102, 000 (see here),  and she has received substantial and justified endorsements from many established Republican leaders.  I have met Anne on numerous occasions in the past and I admire her willingness to take on this fight, even when it looked like a tough fight against a popular incumbent.  Like all the Republicans on this list – coming off a political defeat, even in Seattle, you still have to demonstrate the ability to win an election eventually.  Sattler has been attacked for being too "moderate" during this campaign, but some of these attacks are not completely fair. She is new to the political process, just like many Republicans running for office, and there should be no doubt she would be a far better choice for conservatives than any of the Democrats running for this office. Sattler's campaign website is linked here.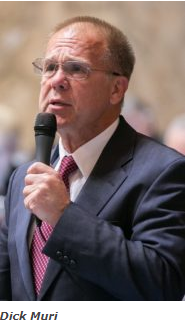 Dick Muri – A former State Legislator who only recently lost his re-election bid in the 28th LD in 2018 (see here) , and a former Pierce County Councilmember and a former school board member, Muri has the most electoral success and legislative experience of any Republican candidates on this list.  However, he has raised an anemic $7,224 for this statewide race (see here), despite his past fundraising, campaign, and electoral experience.  Jumping into the race late like so many others on this list didn't give Muri much time to set up a statewide operation.  Muri has faced off against Denny Heck before – in 2012, when he lost by 17 points running for the 10th Congressional seat (see here). I first met Dick Muri in 2010 when he was challenging Adam Smith for Congress in the 9th District, a race he lost by 10 points (see here) and have found him to be very approachable and supportive of most conservative causes.  We have had disagreements on past votes and policies, but that is normal when someone has been in office taking votes in the legislature and the county council for years. Even when we disagree, I have found Muri to be agreeable, and Republican voters would far prefer him in office compared to any Democrats in this race. Muri's campaign website is linked here.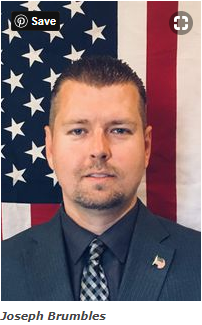 Joseph Brumbles – A former challenger of Denny Heck in 2018, when Brumbles lost the 10th Congressional District race (see here), but still earned 38.4% of the vote (about 103,860 votes), something he points out in his voter's guide (see here).  Brumbles has not held public office before, but like all the Republicans on this list, he needs to demonstrate the ability to prevail in a political campaign.  Similar to Muri, he has raised only about $7, 324 for this statewide office (see here).  It is generally believed by political insiders that Brumbles and McClendon are splitting the conservative, liberty oriented Republican votes.  I've only met Brumbles once in person, but he is younger guy running for political office and he clearly wants to make a difference.  Running in a crowded field like this one makes it harder to stand out, although he filed early (December 2018 – according to his C1 filing with the PDC linked here) and has been running for this position for 21 months, which also makes the lack of fundraising a concern.  However, after this article was originally posted, Joseph Brumbles provided this author with the King5 poll from last week (linked here), which indicates that Brumbles may be the true frontrunner in this race. If the King5 poll holds up with Tuesday's first round of election results, then it will be a squeaker between Brumbles and Liias for the right to challenge Heck. According to the poll they are both currently tied at 14% of the vote returns. The Brumbles campaign website is linked here.
In order for the Republican voter to have any option for this position on the general election ballot in November, one of these Republicans will need to get more votes than Liias.  Heck is clearly the front runner, and the "chosen one" by Jay Inslee, Dean Foster, and others for this position.  In a separate article, I will discuss Washington State's own Game of Thrones and the backroom politicking that produces these schemes and dreams.  Heck is definitely the insider, and he stepped down from Congress to run for this seat to become far more than the 17th Lieutenant Governor in Olympia.  While the odds of a Republican prevailing in the fall may seem distant now, those odds will drop to zero if a Republican can't survive the jungle primary in a few days.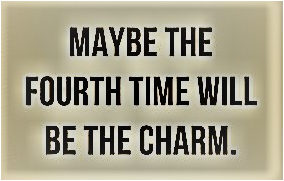 Yes, your vote does count in races like this.  It seems likely if not certain that a small number of votes could make a difference here as well.
For my thoughts on the Governor's race – see here –  and some of the lesser known State wide offices – see here.
Don't forget to vote, and as I discussed here and here – it might be a good idea if you deliver your ballot (or all your ballots if you live in King County) to one of the drop boxes or directly to your auditor's office to ensure it is counted and actually shows up.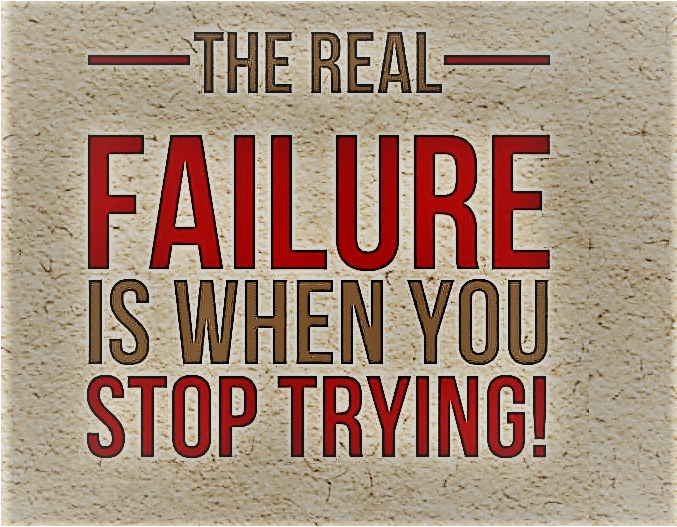 While this is true, it might be more effective for the Republicans if they had a more effective plan for some of these races
OUR CONSTITUTION BEGINS WITH THE PHRASE "WE THE PEOPLE."  IT WAS THE FOUNDER'S INTENT THAT GOVERNMENT BE CREATED BY THE PEOPLE, TO SERVE THE PEOPLE.  IT WASN'T THEIR INTENTION FOR THE PEOPLE TO SERVE THE GOVERNMENT.  IT WAS ALWAYS INTENDED THAT GOVERNMENT WHICH FAILED TO SERVE THE PEOPLE SHOULD BE "ALTERED OR ABOLISHED."  UNTIL WE RETURN TO THE FOUNDER'S INTENT, WE REMAIN WE THE GOVERNED…
Background articles and documents:
Washington State Voter's Guide 2020 – primary election
Washington State Public Disclosure Commission (PDC) – go here to find out who is funding political campaigns
Published with Permission of wethepeople.com