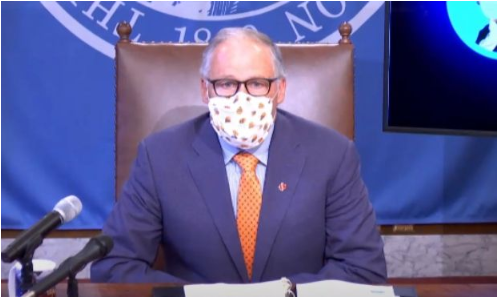 Governor Jay Inslee demonstrates how to wear a mask
Six serious candidates running for Washington State Governor against Inslee – who are they?
By Glen Morgan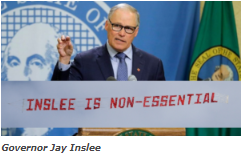 In Washington State's Governor race, the ballot has a bewildering array of candidates for this position.  Incumbent Democratic Governor Jay Inslee is running for a third term, but who are his political opponents, and which of them are serious?  Let's take a closer look.
Trigger Warning:  If you have already done your homework and made up your mind, then read no further.  If you are easily offended or hurt by political commentary with which you disagree, stop reading now.  I am not formally endorsing anyone, but I will support and vote for anyone who makes it on the ballot to oppose Inslee.  If you think I missed something or am egregiously wrong – feel free to say so in the comments below.
Washington State Voting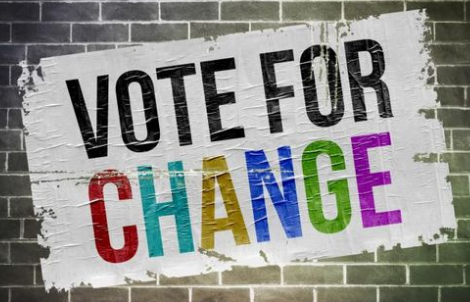 By the time you are reading this article, you either already have your ballot (if you live in King County, you might even have three or four of them), or you will get it in the mail.  If you don't receive it shortly – go here to find out how to get one.  Washington State conducts all of its elections by mail, so there is no "polling location."  You merely have to get the completed ballot in the envelope and drop it either in the mail or at a special ballot drop box.  I strongly encourage you to mail it in a little early rather than wait to the last minute.  Otherwise, it does seem to be easy for last minute ballots to be rejected (see here).  Don't be like tens of thousands of other Washington State voters who fill out their ballots, and then let them sit around un-mailed, buried under crap on the counter or fall behind your couch – only to be discovered later during spring cleaning.  Mail it in.  You don't even need to use postage any more, so you can mail it without a stamp (see here).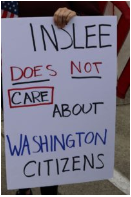 Secondly, Washington State has a top two primary system.  If you don't know what that is – go here to learn more.  Basically, this year's primary race is going to take a field of 36 candidates and narrow them down to two finalists for the November election – regardless of party affiliation.  There will be only two options for voters in November, which means your vote really does count in August.  In fact with such a crowded field for the Governor's race, your vote counts more than normal because small numbers of votes may end up sorting out who has the opportunity to face off against Governor Inslee in the fall.
A handful of serious candidates challenge Inslee
Incumbent Governor Inslee will be on the November ballot.  Despite his lack of popularity and the general disgust his name seems to elicit in many quarters of Washington State, it is unserious to believe that two other people could both get more votes than Inslee in the primary.  Yeah, theoretically it is possible in a jungle primary system, but that will not happen.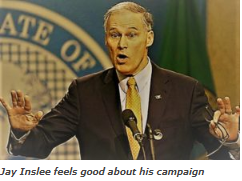 Inslee is running for a third term, he just finished a failed bid to be the Democratic Party's Presidential candidate to oppose Trump in November, and he has millions of campaign dollars in the bank.  One consequence of the Covid19 virus lockdown circus in Washington State was the decision by the Washington Secretary of State's office to allow candidates to register and file for office without paying the filing fee, which led to the avalanche of a variety of last-minute unserious candidates which has made your ballot multiple pages long and very confusing.  The reason this decision was made had to do with a more obscure provision related to indigent candidates being allowed to register without paying the filing fee so long as they could gather enough valid signatures to qualify (see here).  In the Covid19 social distancing era, this was unlikely and viewed as possibly discriminatory, so they allowed the free-for-all no-filing fee candidates to all jump in, which is why 40 candidates are listed for Governor's office on the Public Disclosure Commission website (see here) and 36 of them are in the Washington State voter's guide (see here).  Most of them are not serious candidates, but they can save a copy of the voter's guide and Instagram/Facebook this to their friends, which is cool for them and probably a bit annoying for some voters.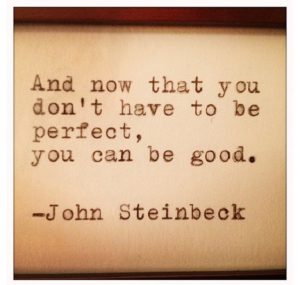 Life isn't fair, neither is politics.  We all create idealized images of the perfect political candidate for office.  Then we wake up and realize real humans are running for office and they are not perfect, nor do they fit our perfect image of the perfect politician.  My approach with this article, I hope, is to be as harsh and realistic about these candidates as possible with the clear, obvious, and open bias that Inslee needs to go.  I know all but one of these candidates personally (I knew them or had interacted with them before they ran for Governor), and on a personal level I get along with all of them, but ultimately the voters will need to make this selection.
So who are the serious candidates, and how did I select them for this article?  Easy.  They had to demonstrate they could raise some money (reported to the PDC here), and they had to demonstrate some evidence of a statewide campaign.  This de minimis level of political activity narrows the field down to six.  I'm writing about them in the order on which they appear in the Washington State Voter's guide (see here).  Let's see who they are.
INSLEE'S CHALLENGERS – THE LIST, THE CHOICES, AND THE HOPE:
Senator Phil Fortunato
Campaign website linked here. Link to Public Disclosure Commission campaign information here.
The second candidate listed in the Voter's Guide, Fortunato is one of two "traditional" Republican candidates for Governor.  "Traditional" meaning that he currently holds public office (he is a Republican State Senator from Auburn in the 31st Leg. District, which spans parts of southeast King County and Northeast Pierce County), and he has been in the public eye for several decades taking tough votes, writing legislation and going on the record.  Fortunato served in the state legislature from 1998-2000 when the Democrats threw almost $800,000 at him and narrowly removed him from office.
I first met Fortunato during his 2014 quixotic election campaign against incumbent Representative Chris Hurst, where Fortunato with almost no financial backing came close to unseating this well-funded politician.  Fortunato campaigns hard, innovatively, and he is very down-to-earth and likeable.  Hurst decided to "retire" after that close call, and in 2016 Fortunato was decisively elected to office.  I've worked with him on pro-Second Amendment causes, property rights legislation, and he has always been someone who could craft innovative solutions to bureaucratic logjams.  The bureaucracy doesn't like him, and he often rubs the political establishment the wrong way.
Source: Fortunato campaign website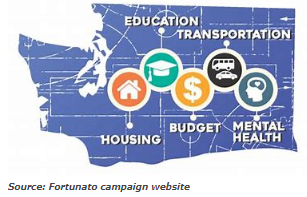 Fortunato was the second Republican candidate to launch his campaign (after Loren Culp).  He did this back in early August 2019.  This was after it became apparent than none of the Republican Big Guns were going to run against Inslee because they felt that 2020 would be a rough year for a Republican on the ballot.  Fortunato's announcement (combined with Culp's earlier announcement) offended the more traditional mainstream established Republican crew, who were "embarrassed" that they didn't have an "acceptable" candidate on the ballot.  This even caused Fortunato's legislative district seatmate – Republican Drew Stokesbary to consider running for Governor for a few weeks last year before he decided it wasn't such a good idea.
Positives/Strengths:  Fortunato has raised a little over $200,000 for his political campaign so far (see here).  He has a good outline where  he stands on the issues on his website (see here).  Fortunato is a serious and capable campaigner, limited only by his fundraising.  In the few polls which have been conducted so far in this race, Fortunato has placed as high as 6%, which ties him for 2nd place in the Republican field (see here), which makes him a serious candidate in the scrum for the honor to run off against Inslee in the fall.
Challenges/weaknesses:  Forunato is not well known outside King and Pierce Counties.  Part of this is a function of fundraising with a crowded field of candidates.  Fortunato also tends to offend a large part of the Republican establishment – this is viewed as a positive by conservative activists, but probably a negative from some of the donor class.
Tim Eyman (The Initiative Guy)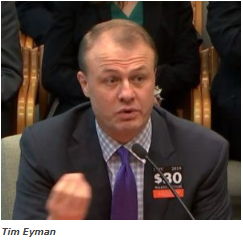 Campaign website linked here. Link to Public Disclosure Commission campaign information here.
Candidate Tim Eyman is the sixth candidate listed in the voter's guide, right after the Socialist Workers Party guy and just before the Green Party candidate.  Eyman probably has the highest name recognition of the Republican candidates in this race, but he is certainly the least traditional of the serious candidates running for office.  Eyman is well known for his state-wide initiative efforts spanning two decades in Washington State.  He has successfully placed 17 initiatives on the ballot, 11 of them have been passed by the voters, and it is generally accepted that these initiatives have resulted in reducing the tax burden on Washington State residents by about $43 billion over the past few decades.  In the process of doing this, he has become a hero to many but has stepped on the toes of important political insiders.
Eyman was a latecomer to the governor's race, making a very public announcement in late November 2019 while confronting the Sound Transit board of directors over his recently successful $30 car tab initiative effort (the Sound Transit bureaucracy hates Tim Eyman).  I've known Eyman for many years, and we even toured the state together a few years ago during a "Full Contact Activism Tour."  However, I was initially surprised by his announcement.  I wrote about his chances last year in this article.  Since that time, I still believe the article captures the essence of the Eyman campaign.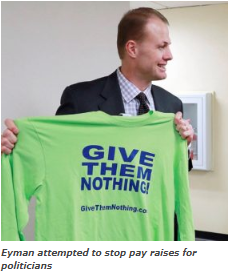 Like most Republicans and conservatives in Washington State, I've supported and voted for most of Eyman's initiatives. These included capping the growth of property taxes to no more than 1% per year, supporting a 2/3 vote requirement for the legislature to raise taxes, reducing car tabs to $30, creating government performance audits, and others.  My personal favorite initiative campaign Eyman ran was the successful effort back in 2004 and 2005.  Eliminating 4 highly compensated elected offices by attacking the "Cadillac King County council" was such an affront to the elite political class I remember laughing about it at the time.  Although I didn't know Tim Eyman back then, I remember this being one of the last votes I made before moving out of King County.
Eyman brings a history and some obvious baggage to his campaign.  He has been legally tortured and harassed more than any other political activist in the history of Washington State.  Washington State Attorney General Bob Ferguson has prioritized the personal destruction of Tim Eyman for historic campaign finance violations and there is no limit to the state resources the AG has dedicated to destroy Eyman forever(Ferguson was one of those King County Councilmembers who had to defend his seat on the King County Council 15 years ago because of Eyman).  The political establishment loathes and hates Tim Eyman with a passion that can't be adequately explained in a paragraph or two.  He has committed unforgiveable crimes against bureaucracy by reducing the tax dollars they would otherwise just squander or send to Nigerian Fraud scams.  No matter how much he has been personally attacked, maligned, sued, or personally destroyed, he just keeps coming back with some new campaign they despise.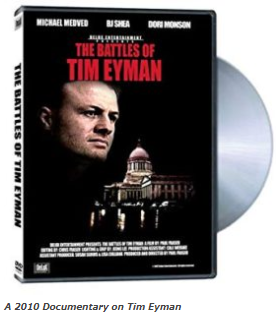 Eyman has raised just over $400,000 for his campaign so far, which is amazing in itself considering the endless media attacks on him and the AG's personal pet project dedicated to destroying his life.  While this ranks him third in fundraising by the Republican candidates, he still has the highest name recognition of any candidate in the race.  Partly this is because of his endless initiative efforts over the years, and his traditional media exposure (which is far more effective than all the other Republican candidates combined), and partly this is helped by the fact those who hate him have spent millions of dollars in mass media campaigns attacking him by name (in 2019, they spent over $5 million with his name on every sign, mailer, brochure, radio, and TV ad opposing his $30 car tab initiative, which the voters approved regardless).  He has led the fight on many high profile efforts like eliminating red-light cameras, preventing facial recognition software from being installed by government, reducing politician pay raises ("Give them Nothing"), and others.  He is the only candidate with a documentary movie which was produced about him back in 2010 titled the "Battles of Tim Eyman" (see here).  Nobody else has had as many political cartoons, negative editorials, or rabid personal attacks against him as Eyman.
Positives/Strengths:  Eyman is the closest thing to a public celebrity running as a Republican in this race.  He has managed to survive over 20 years of endless media attacks, litigation, personal destruction, and mistakes.  The fact he is still fighting "the system" or willing to take them on tends to inspire non-partisan voters who feel abandoned by the political class in this state.  Eyman is experienced in getting traditional media to cover his actions, and he has an instinct for staying on message most of the time (a skill lacking with most Republicans).  Republicans and Independents are likely to vote for him.  If he survives the primary, he is also likely to inspire a segment of voters who feel ignored or abandoned by the political establishment to vote for Eyman, if for no other reason than to vent anger and frustration at the elites who don't care about regular people anyway.
Challenges/Weaknesses:  With 22 years in the public eye, and being recognized by the bureaucracy as Public Enemy #1, Eyman has a lot of public hatred from powerful people with lots of resources to bring against him.  He has made mistakes, and they will be publicly broadcast by his political enemies.  He has never been elected to office before.  He has greatly offended the Republican establishment and not just the traditional mainstream crew.  His legal fights with the AG has reduced his ability to fundraise (it is amazing he has done as well as he has).  He will need to step up his campaign game, his ability to inspire the grassroots, and he will need to reassure some that he is more than just the proverbial monkey wrench to be tossed into the machine of government.  His ability to govern a state will need to be conveyed in order to convince more traditional voters to shift to Eyman.
Dr. Raul Garcia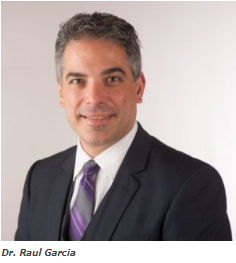 Campaign website linked here. Link to Public Disclosure Commission campaign information here.
Dr. Raul Garcia is a physician from Yakima and one of only two candidates on this list who hails from Eastern Washington.  Garcia is listed as the 12th candidate for governor in the voters' guide (see here).He has a compelling and attractive resume as someone who escaped from Communist Cuba when he was 11 and who personifies the story of an immigrant who came to America and through his own abilities and hard work has become a successful doctor and in a time of pandemics, lock-downs, and health scares, having a medical professional in the Governor's mansion is attractive.
Garcia is the only candidate on this list who I didn't know before filing week in May.  However, he was apparently known to former Republican Secretary of State Sam Reed, who has come out of retirement to be Garcia's campaign manager.  Additionally, despite Garcia's relative unknown history, he was able to collect an unusual list of endorsements from Mainstream Republicans like former Republican Governor Dan Evans, former Republican Senator Slade Gorton, and others (see here).  This was a very impressive endorsement list considering Garcia had little to no political involvement in Washington State or anywhere else in the past.
As Sam Reed's letter explains (linked here):
"Garcia's warts are being convicted of reckless driving after being pulled over for driving under the influence.   He also has a dismal voting record."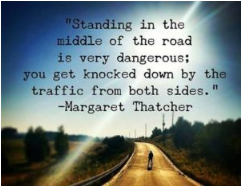 Political insiders have speculated that Garcia was recruited to be the more mainstream Republican alternative candidate to Josh Freed because many Mainstream Republicans were offended by Freed's pro-Life and open Christian advocacy.  It is possible there was some rush to launch this campaign because as Sam Reed (the campaign manager) implies, usually statewide candidates are vetted a bit more carefully before they get the traditional Republican establishment behind them.  The challenge, of course, is the fact Garcia has raised just slightly more than Senator Fortunato (with $208,000 raised so far), which puts him in 4th place financially among the Republican contenders, and starting a campaign in May sets Garcia up for a big political mountain to climb due to the calendar running out before anyone even knows who he is. Garcia has been set up for the classic "Start Late, Lose Early" scenario, unless he can overcome these obstacles.
Positives/Strengths: Having a doctor on the ballot during a pandemic is likely a positive.   Garcia's outreach to Hispanic voters (at least in Yakima) will probably be more effective than typical Republican efforts.  Strong support from the Mainstream Republican establishment helps on the fundraising and some word of mouth for a political newcomer.  For Republicans less suspicious of Big Government, less comfortable with 2nd Amendment issues, and who want to avoid all social issue controversy, Garcia will probably have strong appeal.
Weakness/Negatives:  The lack of political involvement (even voting) over the past few decades is not optimal.  The very public (reckless driving) and sobriety dash cam video do not reflect well and will be used viciously by the opposition to attack Garcia.  Starting so late in the political cycle is a handicap, not an advantage, so it isn't clear many voters will know who he is and it appears he has not raised the money necessary to change this situation at this time.  The conservative base (which usually comes out strong in the primary cycle) will probably be un-swayed and even turned off by Mainstream Republican endorsements.
Anton Sakharov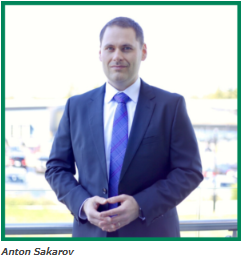 Campaign website linked here. Link to Public Disclosure Commission campaign information here.
In the Voter's guide, Anton Sakharov is the 23rd listed candidate and one of two legal immigrants in this list who have escaped Communist oppression where they were born to come to America.  It is significant that 30% of the serious Republican candidates challenging Inslee this election cycle are immigrants.  Sakharov came from the Soviet Union and has a very compelling personal story (see here).  He is a businessman and well educated, mainly with a background in technology project management.
I knew Sakharov as a Republican activist before he ran for Governor, and while I can't claim to know him well, I have always enjoyed chatting with him about politics and political activism in the handful of times we met.  According to the PDC, he has raised about $31,000 so far, and has been in most of the candidate debate forums since last year.  While traditional polling has not placed Sakharov in close contention to the front-runners in this race, I have appreciated his perspective and the fact that he was willing to jump in early and run a campaign like this.
Positives/Strengths: Many people and some voters are understandably attracted to candidates who do not have a political background.  Anton is personable and friendly.  He has a network of supporters who are not always visible to the traditional Republican organizations.  His personal story is very compelling.  His strong and vocal support for Trump will encourage some voters to vote for him who might otherwise vote for someone else.
Weakness/Negatives:  Name recognition is difficult to obtain if you can't fund a media/outreach effort.  Anton's struggles with fundraising are understandable, particularly during a pandemic/lock-down scenario.  Anton should run for office and be elected, but he will have to start with an elected position closer to home and more local than governor in order to demonstrate his political abilities later.  Everyone claims they don't want career politicians, but voters tend to be more conservative and vote for people who have demonstrated their civic skills first.
Joshua Freed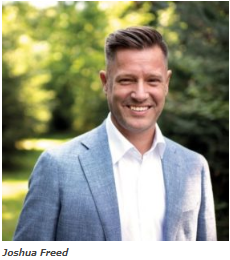 Campaign website linked here. Link to Public Disclosure Commission campaign information here.
Joshua Freed is the 31st candidate listed in the voter's guide for state governor, right after Governor Inslee.  Like Senator Fortunato, Freed has a more traditional political resume because he has held public office before and was Mayor of the City of Bothell (population 46,000) after being on the City Council there for a number of years.  Freed has run for office before, and is probably the most polished Republican candidate running to challenge Jay Inslee this cycle.
I was a huge fan of Freed's efforts to support and fund I-27, which was a local initiative in King County to prevent government run heroin injection sites in King County.  This local initiative had over 90% support (according to local polls) in King County, and after collecting far more signatures than needed to place it on the ballot, an activist judge in King County tossed it out (and the WA State Supreme Court agreed) and would not let the people have a say in a common sense decision like this.  I was personally involved in making sure Freed spoke on a panel at the Roanoke Conference a few years ago to discuss this experience.  I'm always a fan of someone who is willing to get involved in activism like this and Freed's willingness to fight some of the absurdity in local government has been inspiring.
King County's I-27 would have prevented government
funded heroin injection sites in King County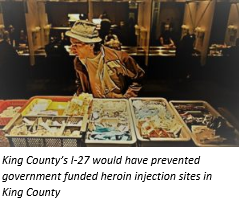 Two other actions this year by Freed are worth knowing.  The first was the fact he was so involved in sponsoring Referendum 90, which was recently approved with over a hundred thousand more signatures than needed to qualify for the ballot this year.  This is the referendum that rejects the very controversial sex-ed bill passed by the state legislature this spring.  This accomplishment was particularly significant because it was an all-volunteer effort that had to collect these signatures during a pandemic and state-wide lockdown order from the Governor.  Innovative drive through signature gathering and other techniques have empowered more activists than ever to start engaging in local government.  Additionally, Freed was one of the first people in the state to sue Governor Inslee over one narrow aspect of his lockdown order which infringed on religious freedom in Washington State.  Governor Inslee was forced to abandon some of his policy overreach in order to avoid an almost certain legal defeat in Federal Court a few months ago.
Political infighting is to be expected on occasion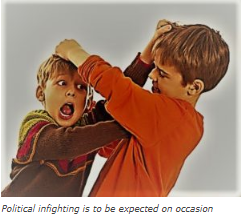 At this time, Freed is the front runner in the Republican field when it comes to fundraising.  He has raised $1.4 million raised so far (over $700,000 from Freed himself).  This is enough money to run a decent primary media outreach campaign including radio ads, mail, signs, and some TV advertising.  This helps with name recognition.
All Republican primary races have infighting, and the 2020 race against Governor Inslee is no different.  The Culp and the Freed campaigns have been involved in fighting each other, and this has been distracting to some activists.  Freed has been attacked by some conservative activists as a "Mainstreamer" or "RINO" (Republican In Name Only), yet it is well known that his very open Christian activism has offended the traditional Mainstream Republicans (which is why they recruited and financially supported Garcia's campaign).   Most political insiders recognize that the Garcia campaign poses a real threat to the Freed effort, but nobody can quantify the significance until the August primary numbers become known.  Having Republican activists attacking Freed from the conservative as well as the Mainstream side of the political spectrum probably is viewed positively, if a little risky and annoying by the Freed campaign.  If Freed is the voter's choice to face Inslee in the fall, he would still need to unite and inspire support from all sides.
Positives/Strengths:  Freed is a very capable campaigner and he is running a serious campaign.  His willingness to self-fund half his expenditures has ensured he is the fundraising leader, and this gives him the ability to improve his name recognition.  His civic engagement as a former mayor of the 26th largest city in the state as well as work on the I-27, R-90, and federal litigation against Inslee will help him.  Freed has made strong inroads and allies in the traditional Christian religious community, and this will probably help his primary results.  Despite lack of official Mainstream Republican support, Freed has not overtly antagonized this slice of the Republican Party.
Weakness/Negatives:  Just like Senator Fortunato, Freed has history as an elected official, and inevitably this will produce fodder for future political attacks.  While he leads in fundraising dollars, he trails both Culp and Eyman in volume of small donors, which is something he would need to change in order to prevail over Inslee in the fall.  Freed's support is weak in Eastern Washington, and while the 20 counties east of the Cascades only represent 25% of the total Republican voters in the state, enthusiasm and turnout there is necessary for a successful campaign and requires more grassroots outreach.
Loren Culp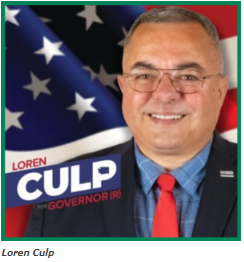 Campaign website linked here. Link to Public Disclosure Commission campaign information here.
Loren Culp is the former police chief from Republic, Washington who made national news in November 2018 when he formally refused to enforce the anti-gun provisions of I-1639, which had just been passed by a billionaire-backed and funded political campaign.  This launched his public profile as he made media appearances and published a book (American Cop – see here).  I had been involved in the I-1639 campaign when I filed a ballot title challenge in 2018 (see here) and when I was debating against the supporters of I-1639 at a variety of public forums that year. I was supportive of Culp's stance on I-1639 when he first went public.  Culp was also the first to declare his candidacy for Washington State Governor a few months later in July 2019.
Loren Culp made national news when he opposed I-1639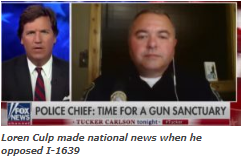 Before Culp moved to Republic, Washington (population 1,100) and became it's police chief, he lived in Thurston County and ran a small construction company for several decades.  He still has a large extended family who live in the Thurston County area, and his grandkids go to school with my kids.  I've introduced him at some of his early speaking engagements in Lewis County, and I find Culp to be very grounded in both his political philosophy and very approachable.  He is obviously not a career politician, but the last 18 months of intense public and media attention have helped him become more familiar and comfortable with public presentations and media.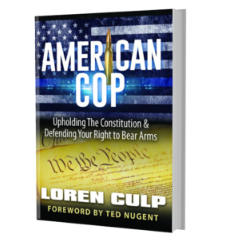 Culp is probably running the best organized non-traditional grass roots campaign for governor in many years.  This is evidenced by the high visibility throughout the state of his campaign signs, car magnets, bumper stickers, and the large volume of small dollar donors to his political campaign.  He has raised over $862,000 so far this campaign which puts him in second place to Freed, but in first place by the number of contributors.  Additionally, he has been attending a large number of small rallies throughout the state for months now, and when combined with his online video broadcasts, this has helped him cultivate a very robust grassroots effort.
Culp's base of support comes from his strong Second Amendment public positions, and the fact that the pro-gun, pro-2nd Amendment movement in Washington State is growing in strong opposition to recent attacks directed at gun owners by Governor Inslee, AG Ferguson, and by the Democratic Party in Washington State.  Culp became an early candidate around whom to rally, and the volume of grass roots support demonstrates this.
One distracting and avoidable controversy has embroiled the campaign in the last few weeks and involves the voter's guide statement submitted by the Culp campaign to the Secretary of State's office.  It was weak and not very effective, plus it left out a lot of information.  Additionally, alone among the candidates for Governor (even the unserious ones) the Culp campaign failed to submit a video for the video candidate's guide.  This is problematic because under the rules, the candidate can't change their voter's guide statement from the primary to the general election and this is free advertising.  The voter's guide is one of the best ways to promote a candidate without spending hard earned campaign funds.  This could be written off as an amateur error, but instead it has evolved into an unnecessary and fairly pointless fight with the Secretary of State's office which even required the State Republican Party Chair to weigh in on the drama.
Positives/Strengths:  The grassroots campaign organized by the Culp campaign is large, growing, and enthusiastic.  If it can penetrate the general population deep enough, it could influence the primary results.  The rapid increase in small donor fundraising bodes well and shows enthusiasm.  Starting the campaign early was beneficial, and Culp's campaign skills have greatly improved since he first declared his candidacy a year ago.  His strong, unquestioned 2nd Amendment pro-gun support helps cement a strong core of campaign support.  Culp's video and online communication has done well to support his campaign.  Many people concerned about the recent lawlessness in Seattle and elsewhere might be inclined to support someone with a law enforcement background.
Weakness/Negatives:  Culp has been working in the public eye as a police chief for many years.  Just like Fortunato, Eyman, and Freed, this means there are always choices and decisions you made which can be used as the basis for political attacks in the future.  It is a challenge for a candidate to avoid becoming a single issue candidate like being pro- Second Amendment, when a single issue so strongly influenced the launch of your campaign.  Culp's ability to expand his appeal to urban and suburban voters who might be more focused on the lack of political experience could be a challenge when the media is obviously going to pigeonhole his appeal.  The recent dust-up with the Secretary of State and the voter's guide screw-up has prevented this campaign from maximizing positive exposure to voters.
Voting and Election Results Matter More than your Apathy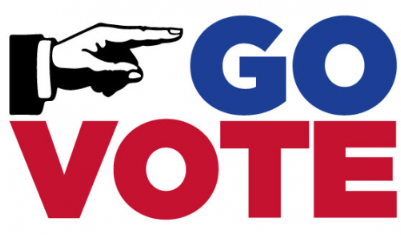 It seems likely one of these candidates running for the office of Washington State Governor will come out of the primary to face off against Inslee.  Regardless of who it is, it will be considered a longshot by most political observers to beat Inslee in the fall.  The following issues will really matter for the final general election for this office in the fall:
How Strong was Governor Jay Inslee in the primary election results?  Did he get more than 50%.  If Inslee's numbers are low enough, this could encourage out-of-state money to play in Washington's Governor race.  Therefore a strong showing for Inslee in the primary election is still a priority for the Democrats.
How much of a lead over the other Republicans on the ballot will the challenger have?  If it is narrow (which seems likely), are they able to consolidate their victory with the others they defeated, or will the losers take their toys and go home brooding until after November?
If Inslee's numbers and support look weak, and if the Republicans/Independents are able to rally around the challenger to Inslee, can they raise the fundraising bar to compete with Inslee's likely fundraising juggernaut?  They don't need to match the Inslee campaign cash stash (they can't anyway).  Inslee will spend his money inefficiently as always.  However, they do need to get enough to run a real statewide campaign including targeting areas and groups the Republicans tend to ignore.
Can the Republican Party avoid the typical self-immolation they usually inspire post primary season?  Will those who supported someone else or who pine away for a mythical perfect candidate shake out of their pity party mode and join forces to provide an alternative?
How crazy will Inslee get as he goes all-in on the I hate Trump bandwagon?  How much destruction will Inslee rain down on the people of Washington State because he is following California Governor Newsom's orders?  How many more Nigerian Fraud Scheme scandals will break between now and November?  How many gaffes can Inslee commit and keep hidden from the general public with help from the traditional media?
We are living in interesting times. The pace of life and politics seems to have picked up and made the future very unpredictable.  Regardless of everything else, get your ballot in as soon as possible.  Do not delay.  Don't wait.  Don't get apathetic. Those who have the political power today want you demoralized and apathetic. It is a little step to be involved.  I hope this article helps those who were willing to do the research and read this far.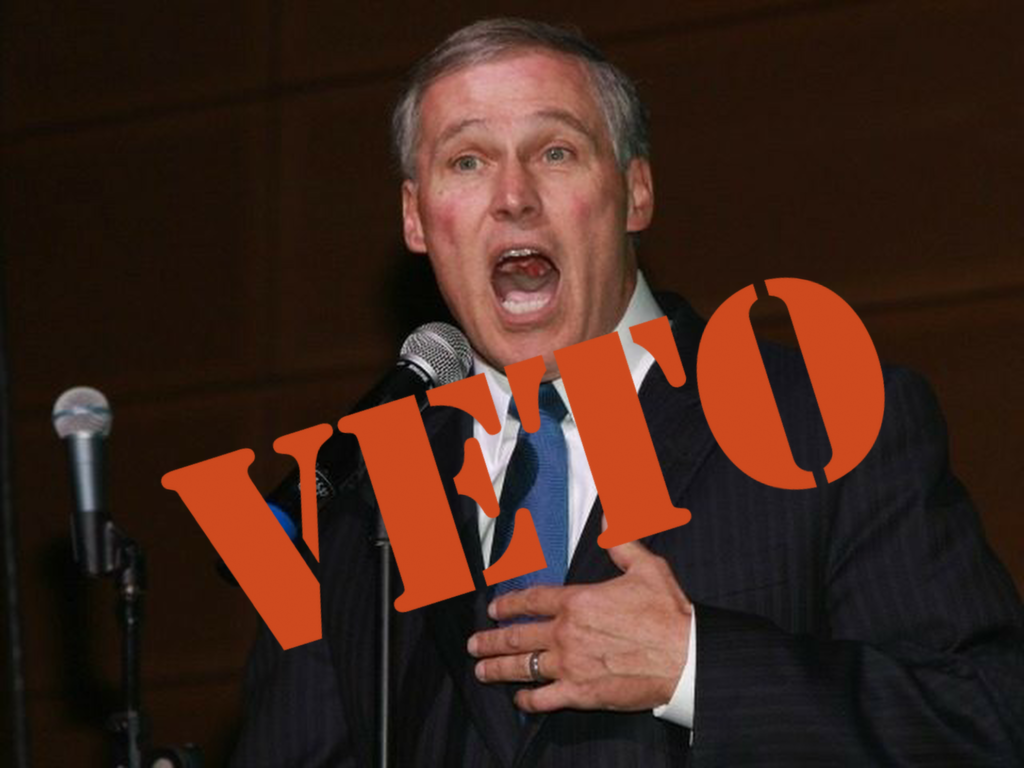 OUR CONSTITUTION BEGINS WITH THE PHRASE "WE THE PEOPLE."  IT WAS THE FOUNDER'S INTENT THAT GOVERNMENT BE CREATED BY THE PEOPLE, TO SERVE THE PEOPLE.  IT WASN'T THEIR INTENTION FOR THE PEOPLE TO SERVE THE GOVERNMENT.  IT WAS ALWAYS INTENDED THAT GOVERNMENT WHICH FAILED TO SERVE THE PEOPLE SHOULD BE "ALTERED OR ABOLISHED."  UNTIL WE RETURN TO THE FOUNDER'S INTENT, WE REMAIN WE THE GOVERNED…
Background articles and documents:
Washington State Voter's Guide 2020 – primary election
Washington State Public Disclosure Commission (PDC) – go here to find out who is funding political campaigns
Published with Permission of wethegoverned.com