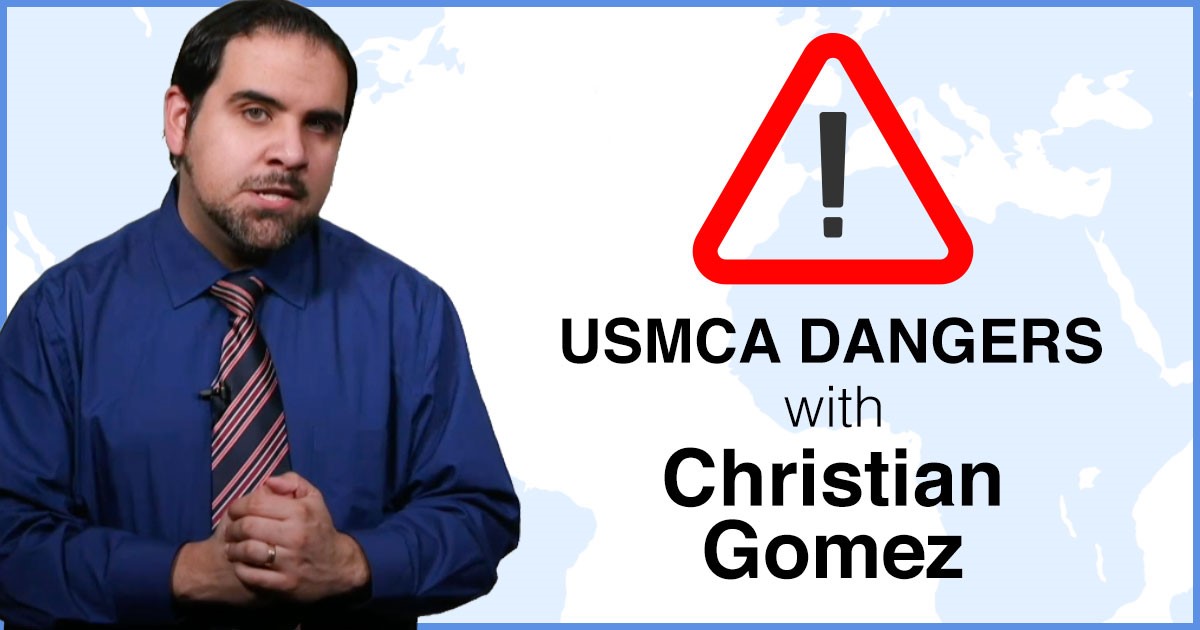 Globalist USMCA Takes Effect Today!
Video by JBS's Chritian Gomez
With the current protests and coronavirus pandemic happening, the United States-Mexico-Canada Agreement (USMCA) has taken a backseat in the media. However today marks the first day that this agreement goes into force, replacing the original 1994 North American Free Trade Agreement (NAFTA).
Despite what's been said about the USMCA being a "better deal," it is merely a reshuffle of everything that was bad about the old NAFTA, as both supporters and critics of the agreement have acknowledged.
Since the USMCA is now in force, we have created a brand new video which dives into what's in this free-trade agreement and what we should expect from it as it relates to global governance. We urge you to watch this video and share with others to expose the dangers of this trade agreement.
After watching this video we then urge you to contact your representative and senators and tell them to Get US Out! of the USMCA by introducing and passing legislation to withdraw the U.S. from the agreement. The links for all of this are provided below.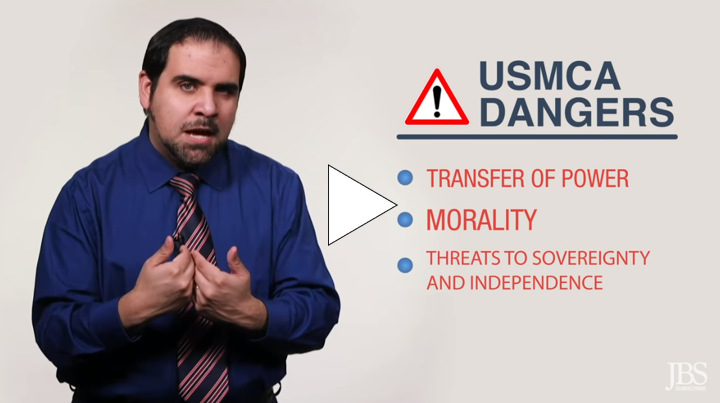 Help us expose the dangers of this sovereignty-destroying trade agreement and let others know that we need to get out of the USMCA and keep America independent!
ACT NOW!

Published with Permission of jbs.org