Videographer/Journalist Casey Whalen of North Idaho Exposed on YouTube Interviews Trevor Loudon at Red Lion Templin's Hotel on the River
Trevor Loudon Interviewed on Cultural Marxism
Interview by Casey Whalen
After a very successful speech titled 'COVID-19: Tool of Red China and the Socio-Globalist Left' to an overflow turnout in Post Falls, Idaho Tuesday the 16th, North Idaho Exposed was granted an interview with nationally acclaimed researcher, writer, producer and captivating speaker Trevor Loudon.
Born and raised in Christ Church, New Zealand, Loudon experienced national gun confiscation right after the same happened in Australia which was then followed by a complete takeover of New Zealand by socialists.
He brought his family to America recognizing that America is the world's last hope for stopping the spread of the globalist takeover of the world with socialism.
After watching this 28 min. video please see the enthralling video of his speech the night before: 'COVID-19: Tool of Red China and the Socio-Globalist Left'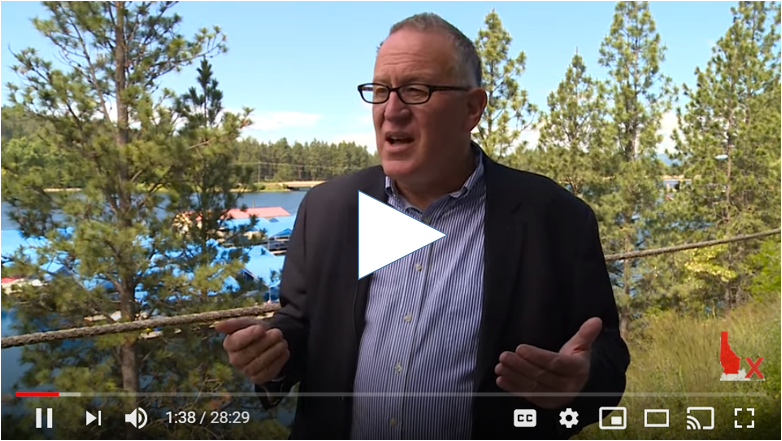 Buy Trevor's documentary books and videos at TrevorLoudon.com
'The Enemies Within'
'The Enemies Within' the Movie (DVD)
Burn This Book
Barack Obama and The Enemies Within
Newest book – WHITEHOUSE REDS: Communists, Socialist and Security Risks Running for President, 2020
Trevor Loudon is also the creator of the incredible website keywiki.org which unlocks the covert side of U.S. and Global politics from extensive research on over 100,000 dossiers of people that are behind the conspiracy to take down America.
For further information on Trevor's content, also see:
The John Birch Society website: jbs.org
The New American Magazine: thenewamerican.com
Text RIGHTS to 80123 to join the People's Rights Movement, this is national.  We are creating a communications network to dispatch people to assist local business owners or families being oppressed by a tyrannical government.  Text the word RIGHTS to 80123.
GO BACK TO WORK IDAHO AND THE PEOPLE WILL PHYSICALLY ENFORCE YOUR RIGHT TO PROSPERITY.
Text RIGHTS to 80123 to stay abreast of any upcoming announcements the Peoples Right's group in the amazing State of Idaho, Washington and soon more states as this is a national movement.
Contact me directly in North Idaho if your business wishes to open and need support:  Casey Whalen on Facebook or northidahoexposed@protonmail.com
This channel is de-monetized, please consider an affordable donation;
Help support independent journalism via Cash App @: $NorthIdahoExposed
Casey Whalen                                                                                                          PO BOX 341                                                                                                              Coeur d'Alene, Idaho 83816
Join our local group fighting AGENDA 21 in Coeur d'Alene, Idaho: https://www.facebook.com/groups/cda2030
Public record board Inland NW: https://northidahoexposed.wordpress.com/
Copyright Disclaimer under Section 107 of the Copyright Act 1976, allowance is made for "fair use" for purposes such as criticism, comment, news reporting, teaching, scholarship, and research. Fair use is a use permitted by copyright statute that might otherwise be infringing. Non-profit, educational or personal use tips the balance in favor of fair use. #allbusinessisessential #stand #donotcomply
Trevor Loudon's speaking tour sponsored by The John Birch Society Speakers Bureau.
Published with Permission of northidahoexposed on YouTube