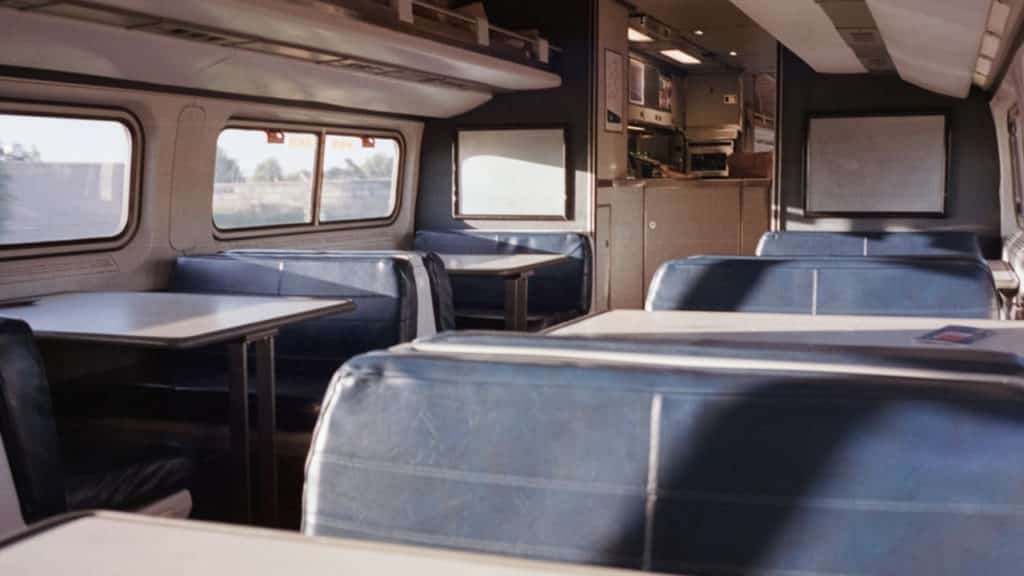 The Profitability of Amtrak Is Not the Issue
In addition to the federal government's departments, such as Energy, Interior, and Education; and independent agencies, such as the CIA, FCC, and EPA; there exist government quasi-corporations, such as the Corporation for Public Broadcasting (CPB), the Federal Deposit Insurance Corporation (FDIC), and the Tennessee Valley Authority (TVA).
What most Americans who take a train ride across the country probably don't realize is that the National Railroad Passenger Corporation (NRPC), better known as Amtrak, is also a government corporation.
According to the most recent official company profile, Amtrak serves more than 500 destinations in 46 states, the District of Columbia, and three Canadian provinces; operates more than 300 trains daily over 21,400 miles of track; has an average of more than 89,000 passengers on a daily basis; and has more than 18,600 employees. Amtrak's mission "is to provide efficient and effective intercity passenger rail mobility consisting of high-quality service that is trip-time competitive with other intercity travel options."
Amtrak began national operations on May 1, 1971, with twenty-one routes serving forty-three states.
In 1970, after a decade of tremendous growth in the number of automobiles and in airline travel, instead of letting passenger rail service die a slow death or become a niche business, Congress passed, and Richard Nixon signed into law, the Rail Passenger Service Act (PL 91-518) to "provide financial assistance for and establishment of a national rail passenger system, to provide for the modernization of railroad passenger equipment, to authorize the prescribing of minimum standards for railroad passenger service, to amend section 13a of the Interstate Commerce Act, and for other purposes."
The justification for this legislation was fourfold:
Modern, efficient, intercity railroad passenger service is a necessary part of a balanced transportation system.
The public convenience and necessity require the continuance and improvement of such service to provide fast and comfortable transportation.
Rail passenger service can help to end the congestion on the highways and the overcrowding of airways and airports.
The traveler in America should to the maximum extent feasible have freedom to choose the mode of travel most convenient to his needs.
Congress authorized $40 million to assist the new corporation in
Initial organization and operation.
The establishment of improved reservations systems and advertising.
Servicing, maintenance, and repair of railroad passenger equipment.
Research and development.
The development and demonstration of improved rolling stock.
Essential fixed facilities for the operation of passenger trains.
Although Amtrak was supposed to be "a for profit corporation," it has relied on government subsidies every year it has been in operation. In recent years, Amtrak has received about $1.9 billion a year in subsidies. In addition to the federal government, seventeen state governments provide Amtrak with financial support for twenty-eight short-distance routes (less than 750 miles).
But all that is set to change, said Amtrak president and CEO Richard Anderson, who has since stepped down as CEO after fulfilling a three-year commitment to the company, but is remaining with Amtrak through the end of the year as a senior advisor to his replacement.
At the end of its most recent fiscal year, Amtrak reported that it carried a record 32.5 million passengers, a year-over-year increase of 800,000 passengers. The company also had its best operating performance in its history, with revenue of $3.5 billion, an increase of 3.4 percent over its previous fiscal year. Although adjusted operating earnings "were the best to date and an 82.8 percent improvement over the prior year," Amtrak still lost $29.4 million.
"We listened, we invested, we improved, and our customers are noticing a difference," said Anderson. "And we are not stopping. We have an aggressive plan to continue to advance our safety program, refresh train interiors, improve amenities, and renew stations and infrastructure."
"Our expectation is that in 2020, we will actually make money, we will have positive earnings for the first time in the company's history," said Amtrak Board Chairman Anthony Coscia at a news conference. "This is an unbelievable accomplishment that a short period ago no one would have thought it was possible."
It is good to see Amtrak almost break even, especially when another government corporation, the United States Postal Service (USPS) lost almost $9 billion last year. But the profitability of Amtrak is not the issue.
According to the aforementioned Amtrak company profile,
Amtrak is a federally chartered corporation, with the federal government as majority stockholder. The Amtrak Board of Directors is appointed by the President of the United States and confirmed by the U.S. Senate.
Amtrak was created by Congress in 1970 to take over the majority of the intercity passenger rail services previously operated by private railroad companies in the United States. Those companies showed they had operated these services at a huge net loss for many years.
Since when does the Constitution authorize the federal government to have a corporation, be a stockholder in a corporation, appoint and confirm a board of directors, or operate a passenger rail service?
The answer is: It doesn't. The only commercial activity that the Constitution authorizes the federal government to perform is "to establish Post Offices and post Roads" (Article I, Section 8, Paragraph 7).
And aside from the Constitution, since when is it the proper role of government to have a corporation, be a stockholder in a corporation, appoint and confirm a board of directors, or operate a passenger rail service?
The answer is: It isn't. Once it is accepted that the federal government should operate a passenger rail service, no reasonable or logical argument can be made against the federal government's operating a pest-control service, a lawn-care service, or a dog-grooming service.
To justify its dependence on government subsidies, Amtrak claims that "no country in the world operates a passenger rail system without some form of public support for capital costs and/or operating expenses." One could just as easily justify socialized medicine in the United States by saying that no country in the world has a health-care system without some form of public support.
Amtrak owns billions of dollars' worth of locomotives, train cars, train stations, track, tunnels, maintenance facilities, and other infrastructure. It should all be auctioned off to the highest bidder and all passenger rail service made private again as it was for more than 100 years. With 32 million passengers a year, there is obviously strong demand for passenger rail service. There is no reason why such service could not continue with the same routes it has now. But the passengers who ride the trains should be the ones paying for the privilege. Railroad freight service is carried out by private corporations. Passenger rail service should be as well.