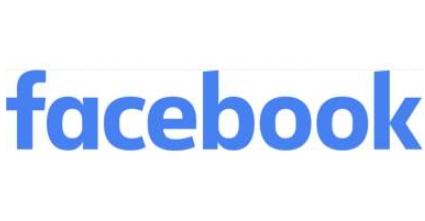 Facebook Fact-checker Is Staffed by Democrat Donors, Ex-CNN Employees
 By Luis Miguel
Who fact-checks the fact-checkers?
After one of its stories was dubiously slapped with a "partly false" rating from Facebook fact-checking partner Lead Stories, The National Pulse dug into the platform's staff and found that many, including the top brass, are Democratic Party donors and former CNN employees.
Lead Stories is described as "a web-based fact-checking platform that identifies false or misleading stories, rumors, and conspiracies by using its Trendolizer technology to identify trending content that is then fact-checked by their team of journalists."
The platform serves as one of Facebook's partners for fact-checking content shared by users. According to The National Pulse, 50 percent of Lead Stories' staff have been affiliated with CNN. Together, they total more than 100 years of experience with Cable News Network.
The National Pulse discovered Lead Stories' strong left-wing bias after the group marked as "partly false" an article examining Black Lives Matter's ties to the Democratic Party, despite BLM's assertion of political neutrality.
The article noted that the Black Lives Matter website partners with the Democrat fundraising platform ActBlue, which also serves as a top donor to Joe Biden.
Lead Stories claims in its "Hoax Alert" section that The National Pulse's reporting falls short of the truth because ActBlue is merely a "payment processor" and is thus not affiliated with Joe Biden for President.
But as the article points out, ActBlue exclusively works with Democrats; Black Lives Matter's use of the platform, rather than a more neutral option such as GoFundMe, shows a clear partisan alignment.
The National Pulse contacted Lead Stories' editor-in-chief Alan Duke, who told the outlet he could not discuss the issue of the fact-check over the phone, saying only that appeals must be made by e-mail (but without providing an e-mail address).
Now whenever someone shares that story on Facebook, they see a message that reads "Independent fact-checkers at Lead Stories say information in your post is partly false. To stop the spread of false news, we've added a notice to your post."
The message then goes on to say, "All fact-checkers who partner with Facebook must be signatories of the International Fact-Checking Network and follow their Code of Principles."
A look at IFCN's Code of Principles reveals that in the very first principle, fact-checkers are required to make "a commitment to non-partisanship and fairness."
Despite that commitment, the makeup of Lead Stories' staff is the very essence of "partisanship."
As The National Pulse notes:
While many on the left and the establishment right insist "big tech bias" is non-existent, the background of and individuals involved with Lead Stories suggests otherwise.
Lead Stories Chairman and founder Perry Sanders is a devout Democrat, donating over $10,000 to political campaigns — every penny going to Democratic candidates.
Sanders donated $3,700 to Hilary Clinton's presidential campaign and gave $4,000 to Obama's 2008 presidential effort.
The left-wing connections go beyond Sanders, who is also known as Michael Jackson's family lawyer.
Victoria Eavis, a writer for the site, has also donated via ActBlue, writer Alexis Tereszcuk donated twice to the Clinton campaign in 2016 totaling $500, $25 via ActBlue, and $250 to failed Democratic congressional candidate Nick Leibham.
Writer Gita Smith appears to have donated 99 times amounting to $1,839.82 to Democratic campaigns.… Smith also donated to Swing Left, a hard-left political group formed in reaction to the election of President Trump intent on "defeating Trump."
Notably, no donations from Lead Stories staff were made to Republicans.
Then there's Lead Stories' managing editor Eric Ferkenhoff, who has implied President Trump is a "white nationalist" and openly criticized him.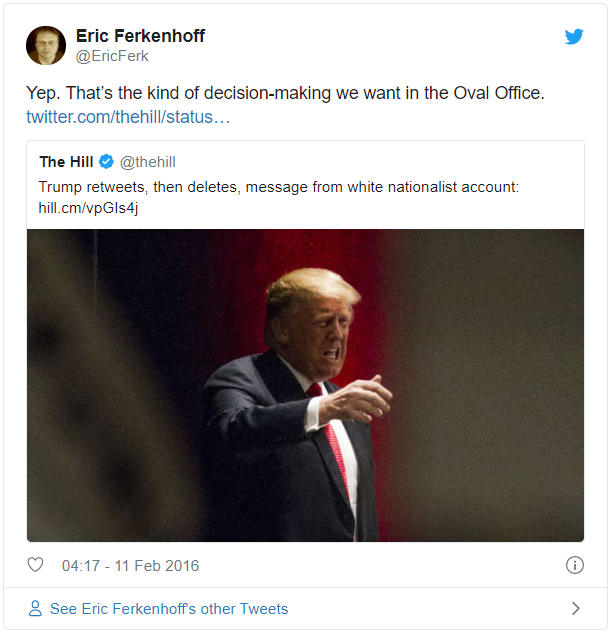 Editor-in-chief Alan Duke worked as a CNN reporter and editor for nearly 30 years, Senior Editor Monte Plott was also a former news editor for CNN digital news for more than a decade, and six other writers and fact-checkers have also worked for the left-leaning cable news outlet.
The National Pulse reached out to Facebook about the clear bias of its fact-checking partner. The social-media giant responded that their fact-checkers are certified by IFCN.
The Poynter Institute, which runs IFCN, is funded by various progressive entities, such as George Soros' Open Society Foundations.
At this point, earnest truth-seekers are almost better off reading stories the establishment fact-checkers have labeled "false" than those marked "true."
Image of Facebook logo: Wikipedia
Luis Miguel is a marketer and writer whose journalistic endeavors shed light on the Deep State, the immigration crisis, and the enemies of freedom. Follow his exploits on Facebook, Twitter, Bitchute, and at luisantoniomiguel.com.
Published with Permission of thenewamerican.com