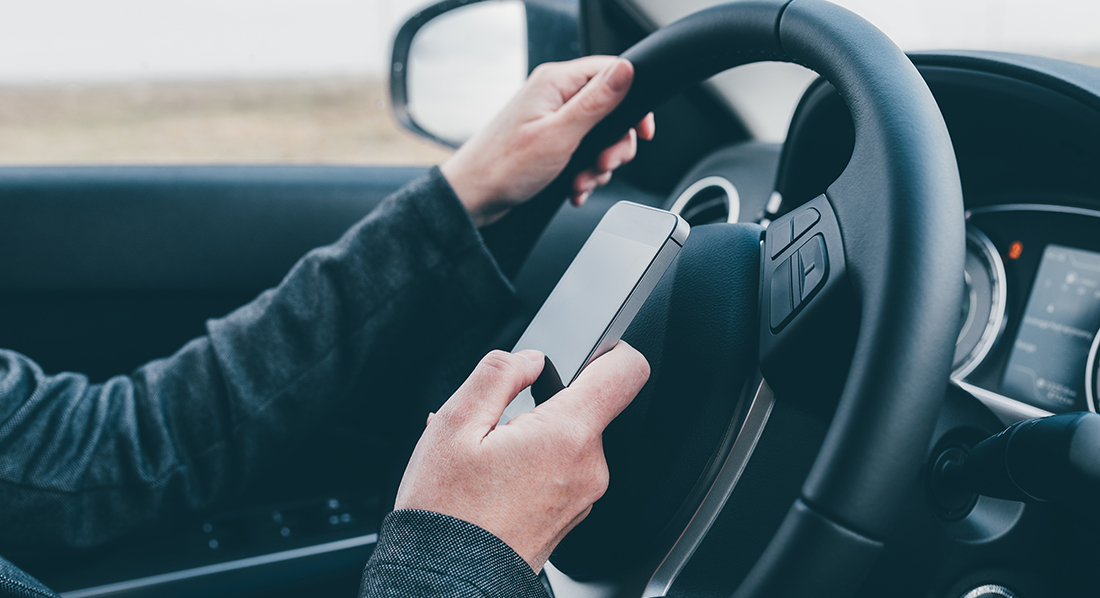 Idaho distracted driving
By Lindsay Atkinson
At the beginning of each year, 105 elected representatives gather in Idaho's Capitol building to pass new laws governing Idahoans' daily lives. This gathering is called Idaho's legislative session. The 2020 legislative session was cut short by the COVID-19 pandemic, but lawmakers still managed to pass 232 laws (not including appropriations) — ranging from tiny technical corrections to brand new sections of Idaho Code.
Many of these laws have a built-in effective date of July 1, meaning they become enforceable starting just a few months after the governor approves them as the new law of the land. This year, one law that will go into effect July 1 will penalize distracted driving.
Related: Several distracted driving bills were introduced during the 2020 legislative session, and one of them became law.
Currently, the state of Idaho has a law penalizing drivers who touch their phone specifically to text, but a new law will soon go into effect, penalizing drivers who touch their phone for other tasks.
From July 1 onward, it will be a moving violation to use an electronic device while operating a vehicle, which comes with a fine of $75 the first time, $150 the second time and $300 the third time, with higher penalties after that.
The exact impact of this distracted driving law will depend on where a particular driver lives. Some Idahoans are currently living in areas with local distracted driving ordinances: Boise, Ketchum, Hailey, Pocatello, Meridian, Idaho Falls, and Blaine County. This new law will actually invalidate those local ordinances, in some cases putting a less-restrictive regulation in place. But in sections of Idaho without a local distracted driving ordinance, this new law may surprise residents. That is why, from July 1, 2020, through January 1, 2021, law enforcement will only issue warnings to distracted drivers. Fining will not occur until next year.
From idahofreedom.org