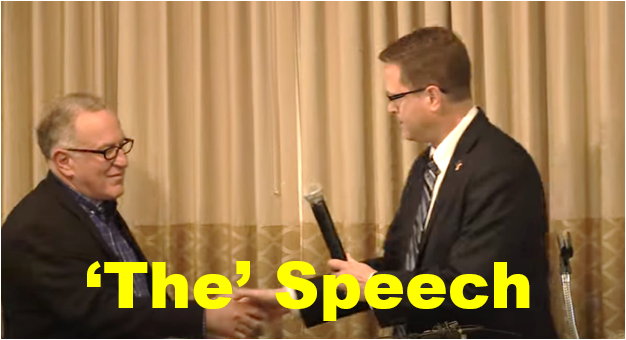 Trevor Loudon being Welcomed by WA State Representative Matt Shea in Coeur d'Alene, Idaho 
'COVID-19: Tool of Red China and the Socio-Globalist Left' – If you could only watch one important video the rest of your life, this is probably it!
By The John Birch Society Speakers Bureau
If you could only watch one important video the rest of your life, this is probably that one you should watch.
Trevor Loudon covers quite thoroughly the details of the conspiracy by the globalist communists in Red China and here in America that have clandestinely infiltrated almost every aspect of our lives today in America.  COVID-19 has proven to be a most effective tool toward their conquest.
Be sure to watch this entire video and send it on to others.  America's future and subsequently the future of the rest of the world is at stake in this next election.  Americans must wake up and take action to stop this overwhelming effort to finish us off by the communist globalist.
Born and raised in Christ Church, New Zealand, Loudon experienced national gun confiscation right after the same happened in Australia which was then followed by a complete takeover of New Zealand by socialists.
He brought his family to America recognizing that America is the world's last hope for stopping the spread of the globalist takeover of the world with socialism.
After watching this John Birch Society Speakers Bureau video please see an interview, 'Trevor Loudon Interviewed on Cultural Marxism'  by videographer/journalist Casey Whalen the day after this event at the meeting's site at 'Red Lion Templin's Hotel on the River' in Post Falls, Idaho.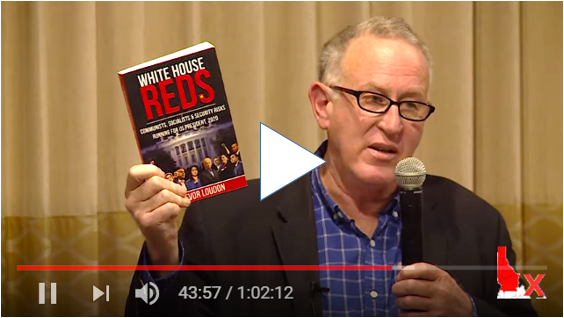 Buy Trevor's documentary books and videos at TrevorLoudon.com
'The Enemies Within'
'The Enemies Within' the Movie (DVD)
Burn This Book
Barack Obama and The Enemies Within
Newest book –  WHITEHOUSE REDS: Communists, Socialist and Security Risks Running for President, 2020
Trevor Loudon is also the creator of the incredible website keywiki.org which unlocks the covert side of U.S. and Global politics from extensive research on over 100,000 dossiers of people that are behind the conspiracy to take down America.
For further information on Trevor's content, also see:
The John Birch Society website: jbs.org
The New American Magazine: thenewamerican.com
Video by northidahoexposed on YouTube