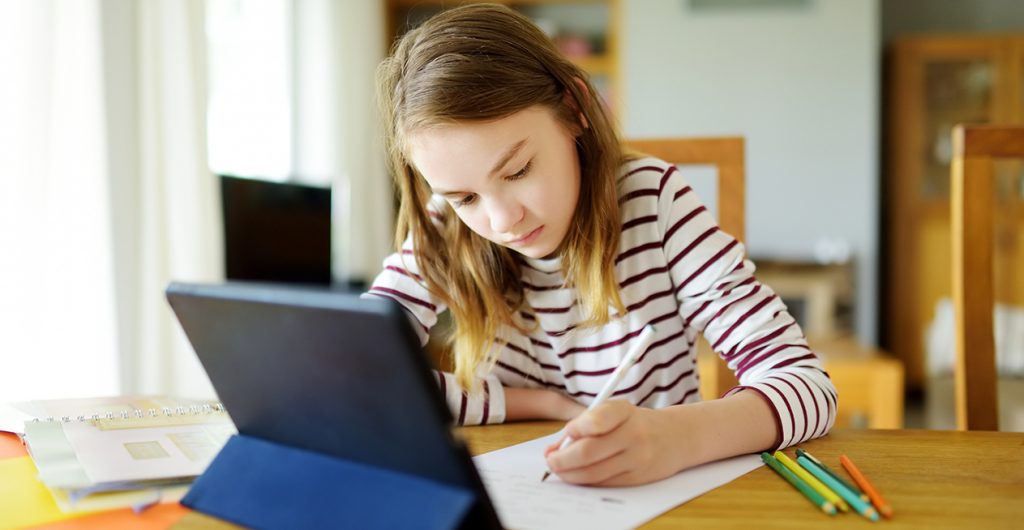 Parents: Returning to government schools is not your only option
By Wayne Hoffman
One of the most extreme, inhuman and inhumane extrapolations of the new Covid-era rules are the conditions being put up to reopen public schools. Around the world, students are being conditioned, against their human design, to live a post-apocalyptic obedience regimen. In the Netherlands, students sit at their desks separated by clear partitions. In Taiwan, photos show students similarly arranged, only with yellow opaque dividers.
In Japan and Germany, youngsters are spaced six feet apart. Images from Japan show masked pupils sitting compliantly in chairs, spread evenly across a gymnasium floor. Everywhere, markings show where to stand and where to sit. China requires students to undergo temperature checks. Using smartphone apps, kids have to be cleared to enter school property.
The Centers for Disease Control and Prevention recommends U.S. schools impose strict social distancing guidelines, and it won't surprise me to see some school districts, including those in Idaho, take up similar practices. The CDC's guidance envisions students spaced apart and looking in the same direction. No sharing of supplies. Face coverings for everyone. The not-so-subtle conditioning of the human mind.
Perhaps that's why polls show parents aren't convinced public school is not right for their kids any longer. A recent nationwide public opinion poll by education reform advocates at EdChoice shows that parents of schoolchildren now have a more favorable impression of homeschooling now than they did before the government- and media-manufactured pandemic panic. A fresh national Real Clear Opinion poll validated the EdChoice results with 41 percent of parents saying they're considering homeschool for their kids in the fall. A USA Today/Ipsos poll just released says 60 percent of parents nationwide are leaning toward that option.
When most brick and mortar public schools shut down earlier this year (the state's online charter schools continued uninterrupted), parents were forced to figure out how to keep their kids learning. Homeschooling came about as a matter of necessity. It wasn't a first choice, and the transition wasn't easy. But then, raising children is hardly ever easy.
Parents have told me they even found themselves enjoying the process of educating their youngsters at home, or that students were able to breeze through subjects at a quicker pace than in a classroom. Moms and dads were excited by the fact that they could accelerate their child's learning, which allowed them to add material. Families lauded the ability to customize lessons to the students' interests and learning style. They even spoke about reaching out to the good and talented public school teachers, allowing teachers to redeploy their expertise in a new way. Parents said they were delighted to discover that plenty of local resources exist to help when a student is stumped by a topic or struggles to pick up the material.
Humans are designed with an ability to teach our kids, so that we can pass on to them the pursuit of life, liberty, and happiness. Some parents are better at it than others, and there are of course parents who don't teach what some would argue are the "right" things, but all parents are inherently equipped to teach.
Covid-19 can be blamed for illnesses and death.  It caused political figures to strip people of their rights. Those politicians then imposed restrictions that destroyed the economy.
But Covid-19 also showed parents that they have the skills and resources to educate their children. If you're a parent of school-aged children, consider the possibility of opting-out of the public school system. You have what it takes to be your child's most important teacher.
From Idahofreedom.org