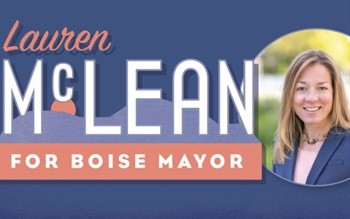 Left-wing mayor in red state shrugs off far-left wish list
By Chad Groening and Billy Davis
The red state of Idaho is witnessing a "blue" invasion in its capital city of Boise, where the city's new mayor is under fire for a left-wing wish list that she is downplaying as misunderstood recommendations.
Late last year, then-city council member Lauren McLean won a runoff election to become the mayor of Boise, a city of 230,000 that chose the registered Democrat with 65 percent of the vote.
Some of the city's citizens may be regretting that decision, however, after an 18-person committee chosen by McClean has now released its 12-page report, "A More Equitable City for Everyone." The report urges the City of Boise to "interrupt" its "white dominant/white supremacist" culture; increase the city's minimum wage; close the wage gap for city government employees; and end law enforcement collaboration with ICE, Immigration and Customs Enforcement.
The issue of illegal immigration — referred to simply as "immigration" in the report — is featured repeatedly. The commission wants an Office of Immigrant Affairs, which would provide free legal counsel for illegals who are subjected to deportation. The commission also wants the City Attorney to consider the "immigration consequences" of prosecuting illegal aliens in the city's criminal court system, with quarterly training on the issue.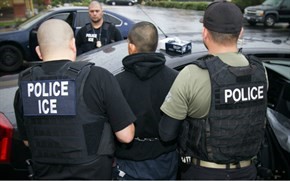 Elsewhere in the report, the 18-person commission also urges Mayor McClean to close juvenile detention centers, provide free Internet service, provide sex-ed lessons for local public schools, and provide free contraception.
The Boise Guardian, which reviewed the report in late May, mocked the commission for having "more goals than an NBA basketball game."
Idaho is a famously conservative-libertarian state, where Donald Trump won 59 percent of the vote in 2016. Ada County, home to Boise, chose Trump over Hillary Clinton 48-39.
Former Idaho resident Bryan Fischer, now a talk show host for American Family Radio, says Idaho is turning "blue" as more and more people flee states such as California, where Democrats have been in charge of government for generations.
"There were people in California, hard core liberals, but they hated living in California," he explains. "And so they moved to Boise but they brought their California values with them."
Mayor McClean, in fact, is a native of Boston whose own biography boasts that she attended the University of Notre Dame, where she developed "social justice seminars" at the university's Center for Social Concerns. She came to Idaho in 1998 to pursue a master's degree at Boise State.

Under fire for the left-wing wish list, Mayor McClean told reporters the reports are "deep and rich" but insisted the public needs to read the "entire body of work" to get the full "context" of recommendations being made to a new mayor.
All totaled, six different commissions created reports that total more than 350 recommendations.
"These are not policy documents," Mayor McClean told KTVB 7, a local TV news station. "They are reports to me and my administration, and when we all talked when I released them, I said that clearly and I wanted to transparently share them."
Fischer calls McClean a "hardcore regressive" who is committed to a far-left agenda.
"I call them regressive," he says, "because they're taking American culture backwards, not forwards."
Editor's Note: American Family Radio is a division of the American Family Association, the parent organization of the American Family News Network, which operates OneNewsNow.com.
From onenewsnow.com