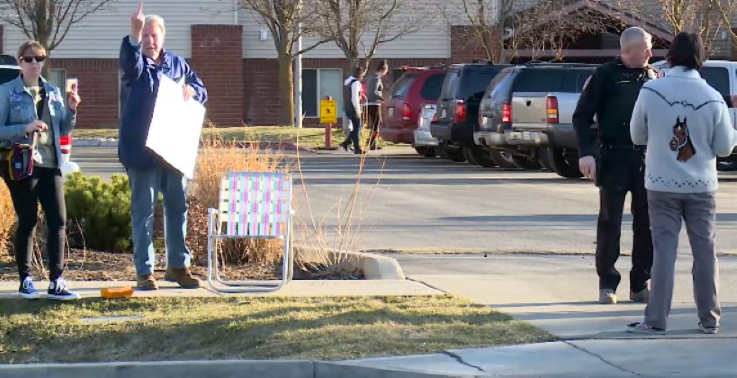 Tom 'Robinson' shows his appreciation of The Church at Planned Parenthood
Culture Cannibals protest The Church at Planned Parenthood
 By Casey Whalen
The Church at Planned Parenthood (TCAPP) have been conducting services outside Planned Parenthood protesting the murder of innocent lives. The City of Spokane recently passed a health care facility noise ordinance limiting the decibel level of noise outside of Planned Parenthood. According to an interview with Pastor Ken Peters of Covenant Church Spokane he stated, the decibel levels have to be below 75, which is quieter than the traffic passing the service.
This has drawn the ire of local groups such as Stronger Together Spokane & 500 Drag Queen Strong opposing TCAPP at the facility. The 2 videos show the service on March 18 and an interview with Pastor Peters afterwards. The second video highlights the disgusting behavior of the counter protesters, extreme social justice warriors and the 'culture cannibals' of Spokane.
TCAPP – https://www.youtube.com/watch?v=fr7KBVpHzOs
Culture Cannibals of Spokane – https://www.youtube.com/watch?v=9E_w8ru1f7Y
Copyright Disclaimer Under Section 107 of the Copyright Act 1976, allowance is made for "fair use" for purposes such as criticism, comment, news reporting, teaching, scholarship, and research. Fair use is a use permitted by copyright statute that might otherwise be infringing. Non-profit, educational or personal use tips the balance in favor of fair use.
Casey Whalen is a freelance journalist for his You Tube site North Idaho Exposed
northidahoexposed@protonmail.com
From: North Idaho Exposed