Report from Olympia | March 26, 2020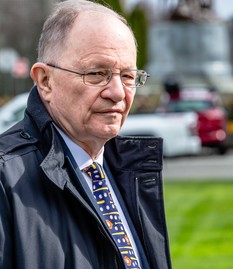 Dear Friends and Neighbors,
Usually after a legislative session, I tell you how good it is to be back home in the district, getting to see all of you face to face for the first time in months at a variety of events.
Not so this time. Home means home, as, like all Washingtonians, my family is dealing with the social-distancing demands of a state dealing with the coronavirus pandemic.
Even while confined by the governor's stay-at-home order, our legislative work to look out for you, your family and our community goes on. There are many meetings by conference calls with my colleagues to discuss numerous important issues. We are working to make sure that this crisis is not used as a pretense to violate your First Amendment rights to worship as you see fit or your Second Amendment right to keep and bear arms.  We're also working to make sure that our small businesses have the flexibility they need to survive this pandemic and continue providing good-paying jobs for neighbors and friends. We also work with individuals to help with interactions with state agencies. You can read more about these efforts below.
The other big challenge the coronavirus presents to us is the strain it will put on the state budget. By spending too much over the past few years, the majority has made it so our current reserves are not sufficient, and we may be called back to Olympia for a special session to address it. If that happens, I will continue to send you these reports from Olympia.
If that is not the case, this will be my final e-newsletter for a while due to election-year restrictions. I will still share emergency news with you when I can, and you can always contact our office at 921-2460 if you have questions, concerns or ideas you would like to discuss with me.
Thanks so much for the opportunity to serve as your voice in the state Senate.
Best Regards,
Senator Mike Padden
Victory in sight for taxpayers
Initiative 976 could take effect as soon as tomorrow after judge denies challenges to $30 car-tab limit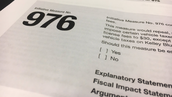 On Tuesday, King County Superior Court Judge Marshall Ferguson signed the final judgement order on the I-976 case, ruling that the measure meets constitutional muster and can go into effect.  "Plaintiffs' remaining challenges to Initiative 976 are denied," Judge Ferguson wrote in his order.
King County and the city of Seattle are expected to appeal directly to the state Supreme Court before tomorrow, when the $30 car-tab cap is expected to go into effect. Their chances of success are slim, so taxpayers may finally see the $30 car tabs that they have repeatedly demanded.
In the News:
Legislature offers protections to undocumented residents
By Daisy Zavala, Spokesman-Review | March 15, 2020      
Washington's undocumented residents would have more protections under bills that passed the Legislature this year and are awaiting Gov. Jay Inslee's signature.
The Legislature passed a bill sponsored by Rep. My-Linh Thai, D-Seattle, that would restrict federal officers from arresting undocumented residents around courthouses or collecting information on their legal status unless they have a court order.
…Sen. Mike Padden, R-Spokane Valley, opposed the bill during floor debate, contending lawmakers should be more focused on cooperation among federal, state and local law enforcement, not making it more difficult.
Click here to read the full article.
http://src.wastateleg.org/blog/governor-signs-padden-bill-ease-burden-foster-parents/
Audio:
Governor signs Padden bill to ease the burden on foster parents
Foster parents have one less piece of red tape to deal with thanks to a Spokane Valley senator's bill that Governor Inslee just signed. Tracy Ellis has details. To listen, click here or on the image above.
Coronavirus Updates:
Stay-at-home order issued this week
In a televised address Monday, Gov. Jay Inslee announced a statewide order that requires everyone in the state to stay home. The order will last for two weeks and could be extended.
This "Stay Home, Stay Healthy" order is similar to orders that other governors, in places such as California and New York, issued last week.
The proclamation:
Requires every Washingtonian to stay home unless they need to pursue an essential activity.
Bans all gatherings for social, spiritual and recreational purposes.
Closes all businesses except essential businesses.
"The less time we spend in public, the more lives we will save," Inslee said.
The proclamation states it's still safe for people to go outside as long as they remain at least six feet from each other. Grocery stores, doctor's offices and other essential businesses will remain open. People can still participate in activities such as bike rides, gardening, and dog walking — as long as social-distancing rules are followed.
Law-enforcement groups have said they will emphasize education and citizen cooperation, rather than strict enforcement of the governor's order though penalties.
Religious services free to stream online despite new stay-at-home order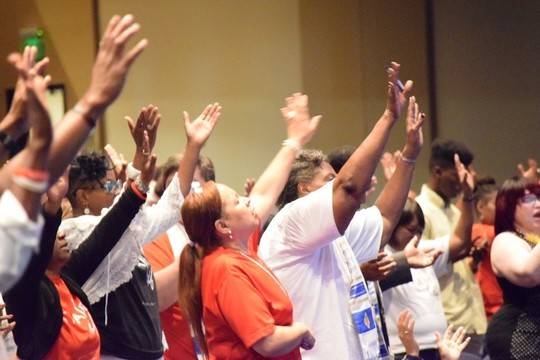 The governor's recent stay-at-home proclamation, which closes all most Washington businesses for two weeks to reduce the spread of coronavirus, did not specify that faith-based services provided through streaming video were essential services.
Many religious organizations were not sure if they would be able to gather in the small groups needed to conduct religious services and stream them live for believers. In this, and other times of crisis, what could be more essential than faith, and its ability to help so many cope with stress, anxiety and despair as well as motivated people to help others?
In California, "faith-based services that are provided through streaming or other technology" are designated as an essential community-based function. But in Washington, only "artists and musicians" fall into this category of individuals who are allowed to livestream.
On Tuesday, our caucus, led by Sen. Steve O'Ban of University Place, sent a letter to the governor asking for the policy to be changed. Fortunately, the governor's office informed us that it will not attempt to interfere with churches and other religious organizations who want to stream services, so long as they limit the staff involved to only those necessary to broadcast/record.
An executive proclamation does not overrule the First Amendment right of all Americans to worship God.
Governor should deem firearm retailers and manufacturers as essential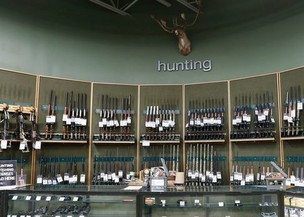 In our state, transfers of handguns and semi-automatic rifles must be conducted by local law enforcement. According to the National Shooting Sports Foundation, if the current formation of the governor's proclamation forces those offices to shut down, it would put citizens' ability to obtain handguns or semi-automatic rifles at risk.
A number of police departments are informing retailers that they must close. Additionally, some departments are shutting down their background-check services.
Other states have fixed this problem by declaring firearm retailers and manufacturers as "essential."
Here's a link to a list of states and their decisions so far. Washington needs to get on the right side of this issue.
How do we exercise our right of initiative/referendum in era of social distancing?
The following is an excerpt from an article by Jason Mercier, Washington Policy Center | March 23, 2020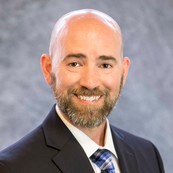 …With citizens diligently practicing social distancing, are there options the Governor or Legislature can consider to help facilitate this important constitutional right during this time of emergency restrictions? Could an online signature process for ballot petitions be overseen by the Secretary of State?
The statutory requirements for initiatives and referendums can be found in RCW 29A.72.
To help citizens exercise their constitutional right of initiative and referendum during this time of government imposed social distancing for the public good, Washington Policy Center recommends the Governor and Secretary of State take immediate action to review the requirements in RCW 29A.72 to see if any should be temporarily waived during this time of emergency.
If further legislative authority is needed to help provide an outside the box option to help citizens gather signatures for their ballot petitions, that should be considered during any special session called.
Practicing social distancing is critical to helping fight the coronavirus. At the same time, Washingtonians should not be expected to sacrifice their constitutional rights of initiative and referendum. We are hopeful that state officials and election experts will come together to provide an alternative solution to the normal signature gathering process during this unparalleled situation.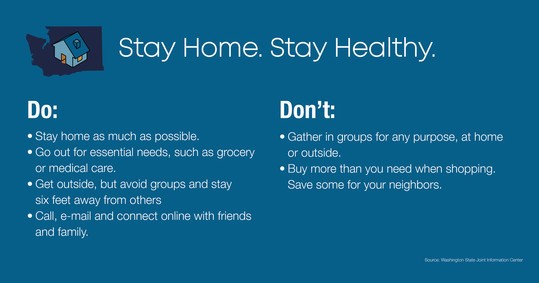 If you have questions, visit the state's official coronavirus information site:
https://coronavirus.wa.gov/
Senate recognizes Washington's Liberian community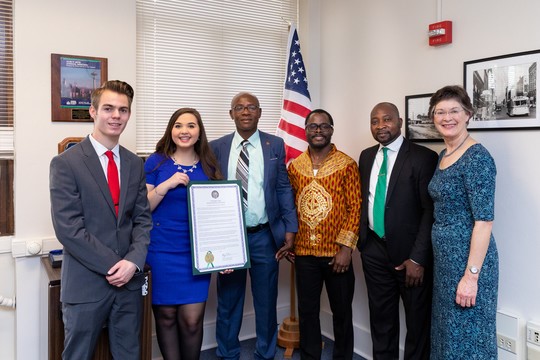 The leadership of the Liberian Association of Washington visiting Sen. Padden's office staff and receiving an official copy of Senate Resolution 8676.
On March 12, the final day of the legislative session, my office received a visit from several members of the Liberian Association of Washington State (LAWS).
The purpose of the association includes: educating immigrants about the difference between the Liberian and American cultures; providing services such as social economic empowerment, job placement, application/resume preparation, computer literacy and youth programs; and uniting members of the Liberian community here in the state of Washington, as they strive to rebuild their lives after the devastating civil war.
Liberia, which was created by former American slaves who returned to Africa, and the United States have a unique history which will forever bond the two nations. I was honored to join Sen. Phil Fortunato in co-sponsoring Senate Resolution 8676, which recognizes Washington's vibrant Liberian community for its contributions to the cultural, economic, and civic enrichment of the state. The resolution was adopted by the Senate last month.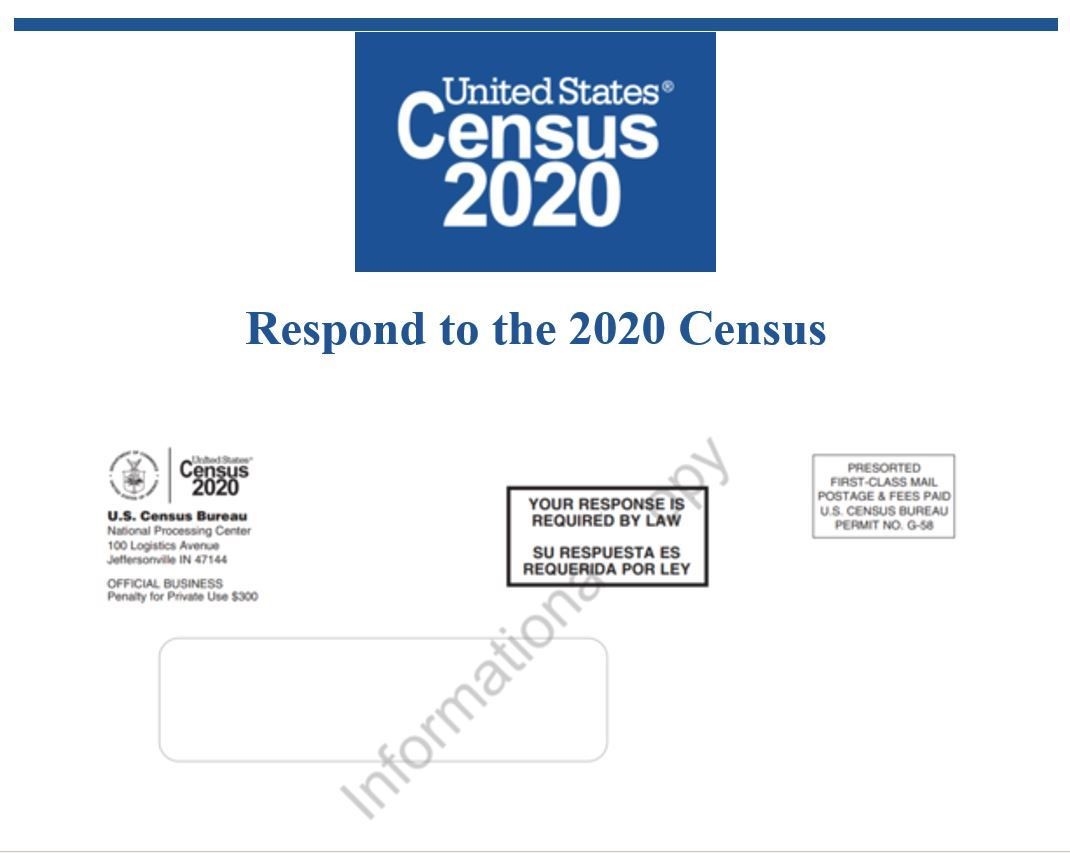 The 2020 Census is underway and is ready for America to respond. Plan to include everyone you expect to live in your home on April 1. You can respond online in one of 13 languages and find assistance in many more.
Respond
Here's what to look for in the mail: The first invitations arrived at an estimated 140 million households between March 12-20. Every household that hasn't already responded will receive additional reminder letters in the mail this week.

Contact us!
If you have a question or concern about state government, please do not hesitate to contact our office. We are here to serve you!
Phone: (360) 786-7606
Street address: 106 Irv Newhouse Building, Capitol Campus, Olympia, WA 98504
Postal address: PO Box 40404, Olympia, WA 98504
Email address: Mike.Padden@leg.wa.gov
PLEASE NOTE: Any email or documents you provide to this office may be subject to disclosure under RCW 42.56. If you would prefer to communicate by phone, please contact Sen. Padden's office at (360) 786-7606.
To request public records from Sen. Padden, please contact Randi Stratton who is the designated public records officer for the Secretary of the Senate and Senate members.